Make a statement that's yours alone with our custom furniture. Start by doing the math, Annie-style: 75 furniture frame choices + 111 fabric selections = infinite possibilities for a look that's literally custom-made for you.
There are so many ways we can customize our furniture with fabulicious fabrics for you—fabulous to the touch, and in delicious colors.
Here are just four examples to get you started on creating your own custom look.
Anatolia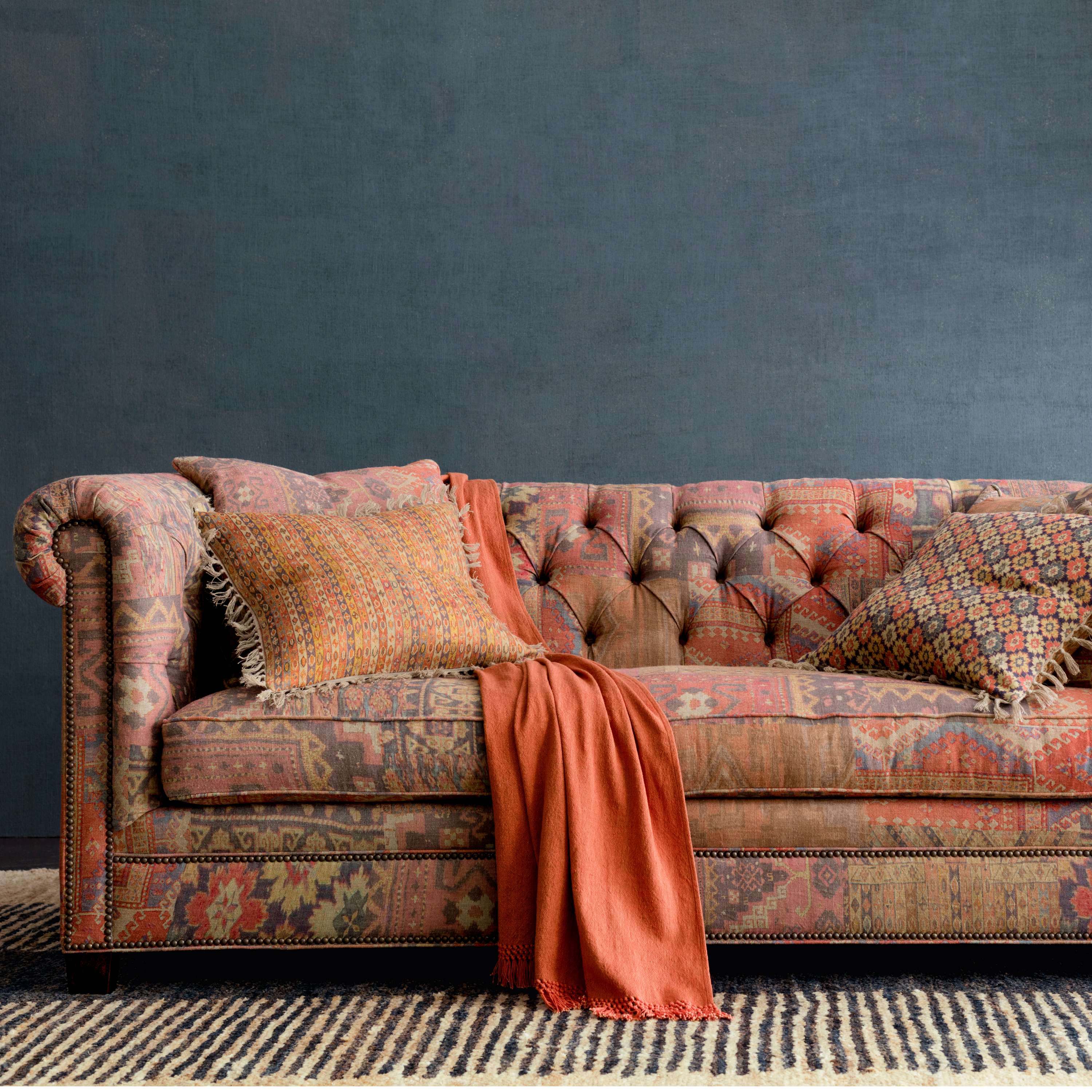 Get the look of an oriental rug, but with a more modern palette and design that fit today's style. Linen renders it a rich feeling.
Antigua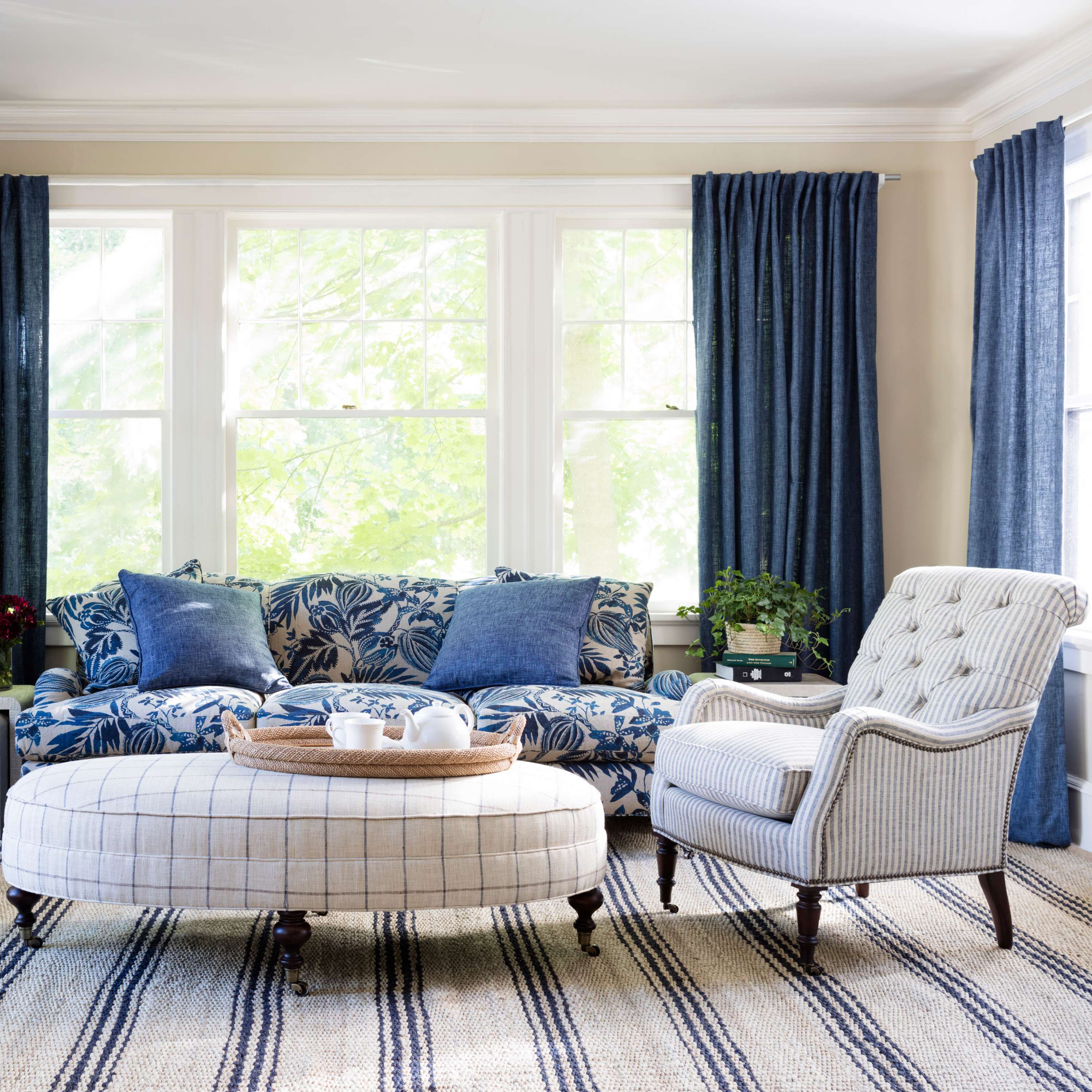 Antigua Linen Litchfield 3-Seater Sofa
Pieces in this collection are on Architectural Digest's "Most Wanted" list. A heavy linen, this fabric has been washed with all-natural enzymes to make it come-sit-with-me soft. The bold, botanical print is a show-stopper…and eye-catcher.
Ines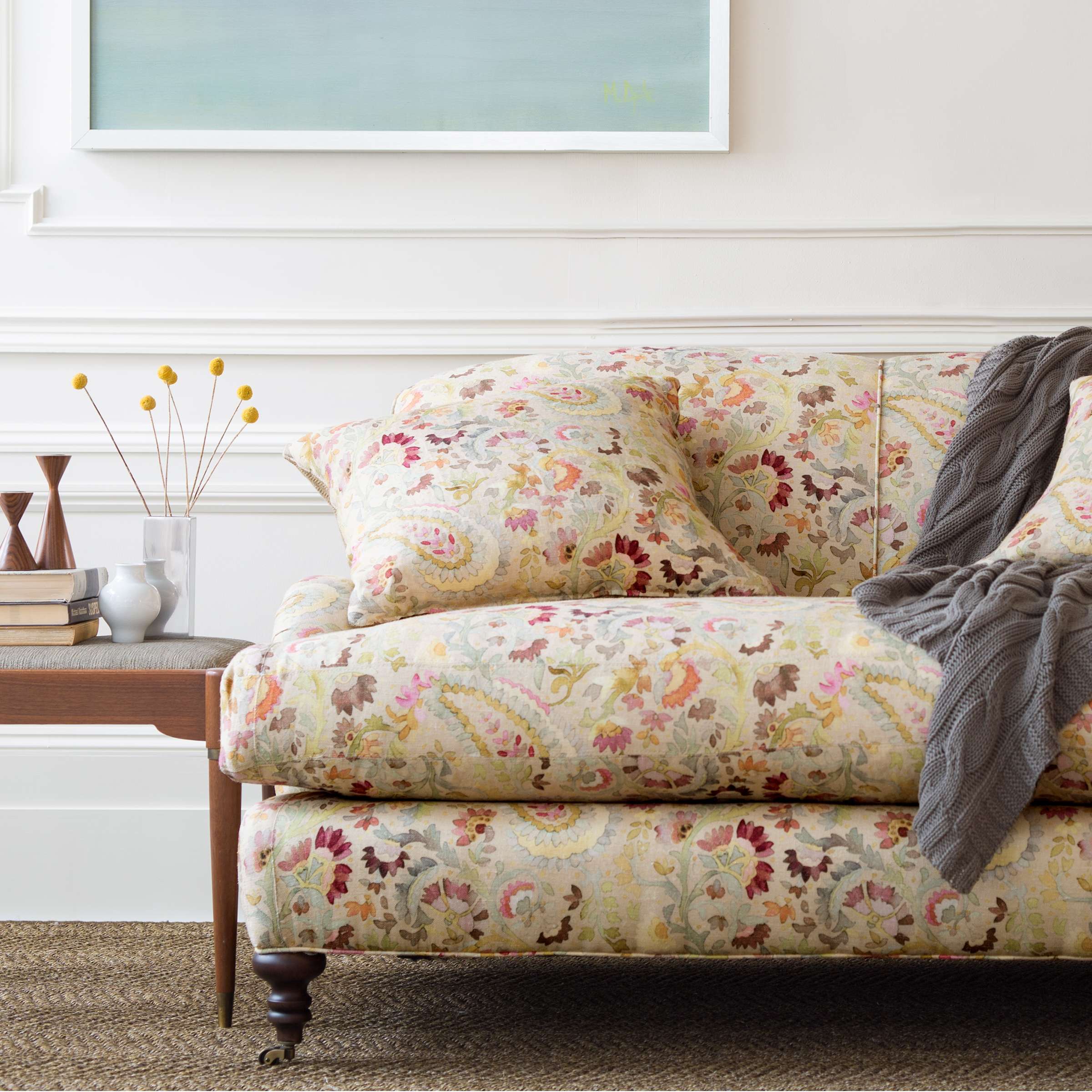 Ines Linen Litchfield Loveseat
The vintage look of this linen suggests paisley, but freer and more colorful. Watch how well this pattern works with just about anything in a room.
Alex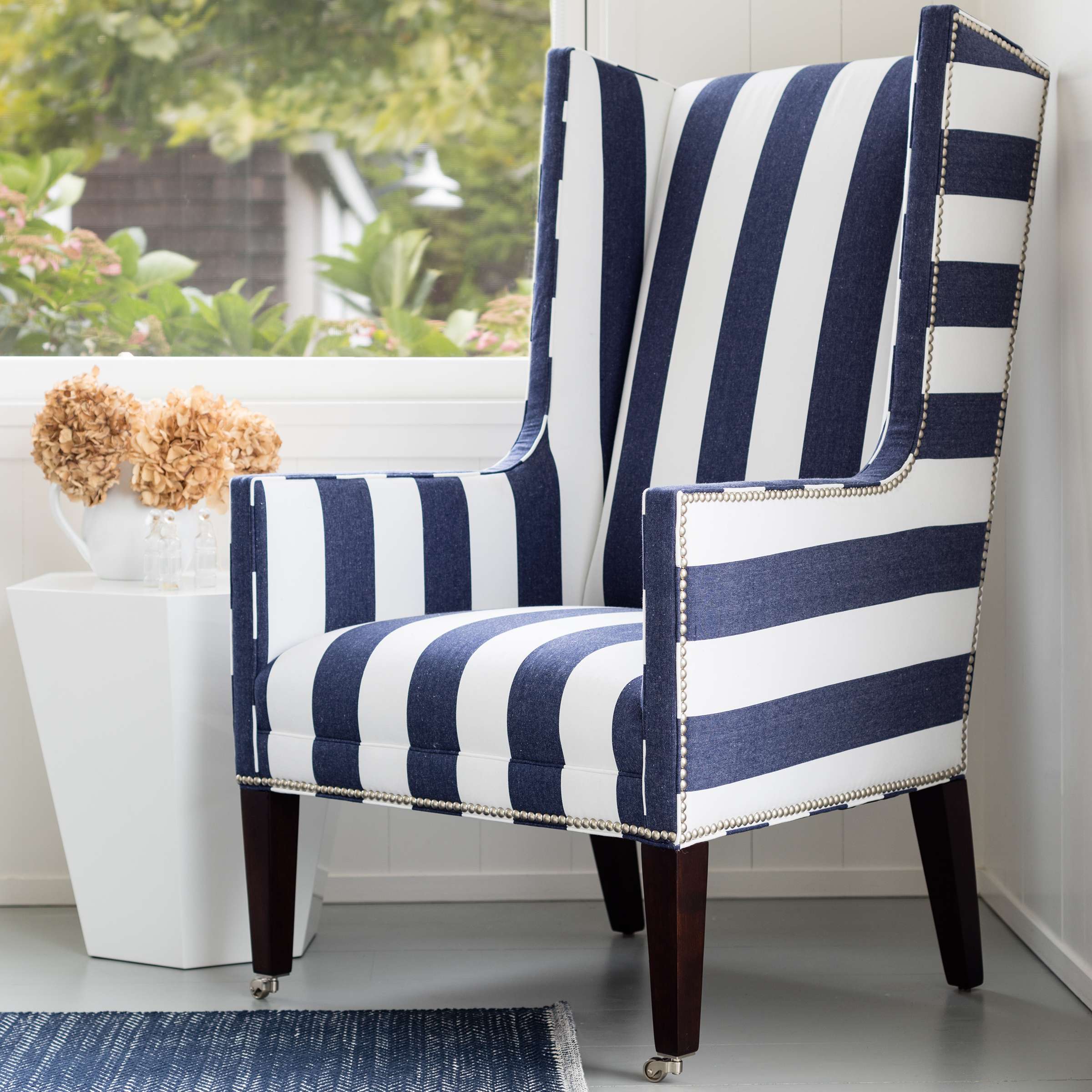 Alex Indigo New-Wing Chair
Show us your stripes of bold and bright! Alex is like eye candy. This cotton upholstery wakes up a room and plays well with others, both solids and many patterns. How can you not be happy when you see these exuberant stripes?
All our custom furniture comes with white-glove delivery service, with specialists who will place it where you want it in your home. And shipping is free.
Every home should have at least one piece of custom furniture—something that's unmistakably, immutably you. From our infinite number of possibilities, we can help you find one, or some, that will do just that.
Was this article helpful?