Summer is in full swing and with the warm temperatures and long weekends come fun adventures! Stumped on what to bring along on your getaway? We've rounded up must-have products apropos of popular travel destinations so you can hit the road in style!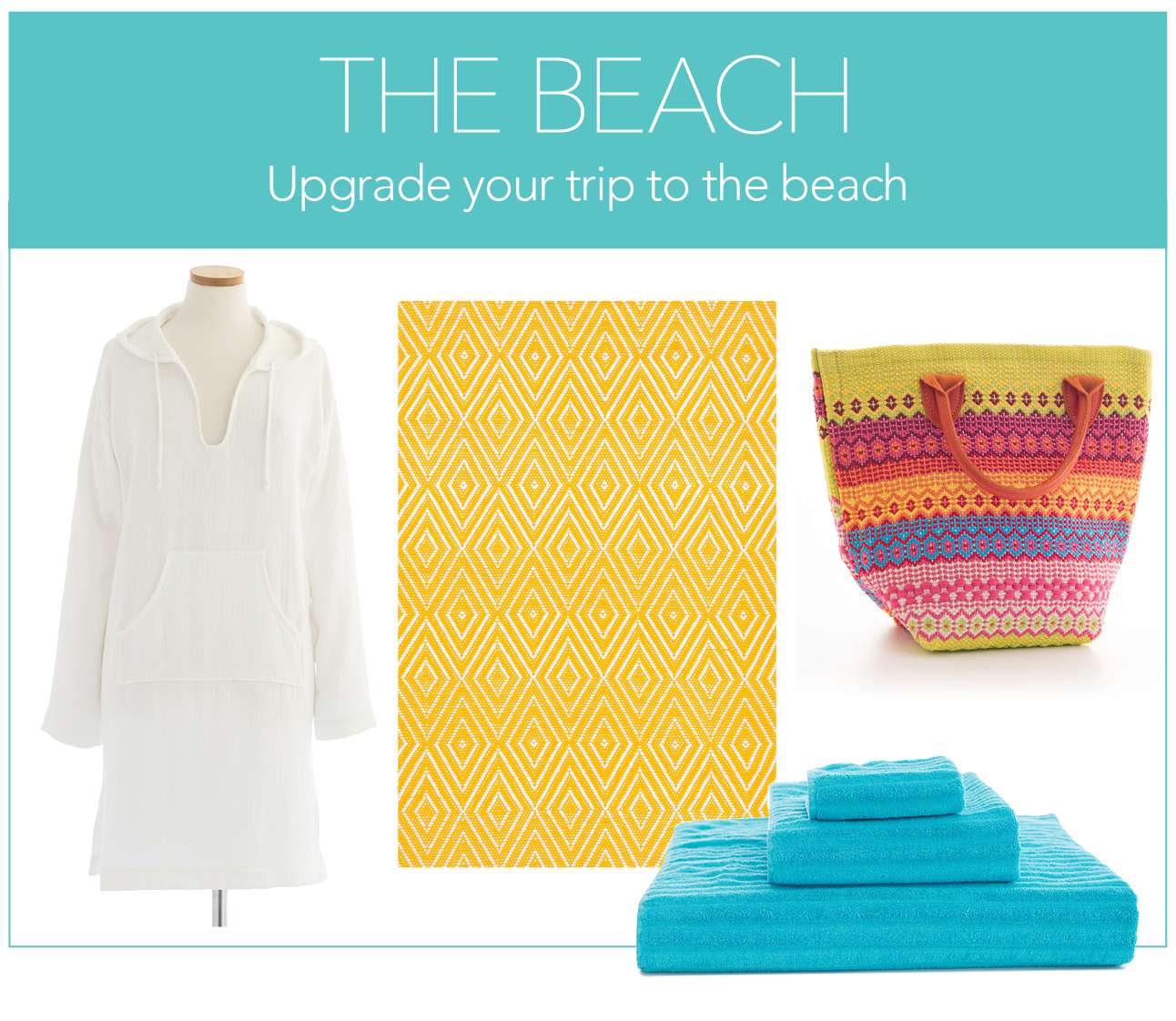 Headed to the beach? Pack up all your essentials (like a fun beach towel and stylish cover up) in a colorful Annie Selke tote. An indoor/outdoor rug is the perfect seating alternative to towels in the sand.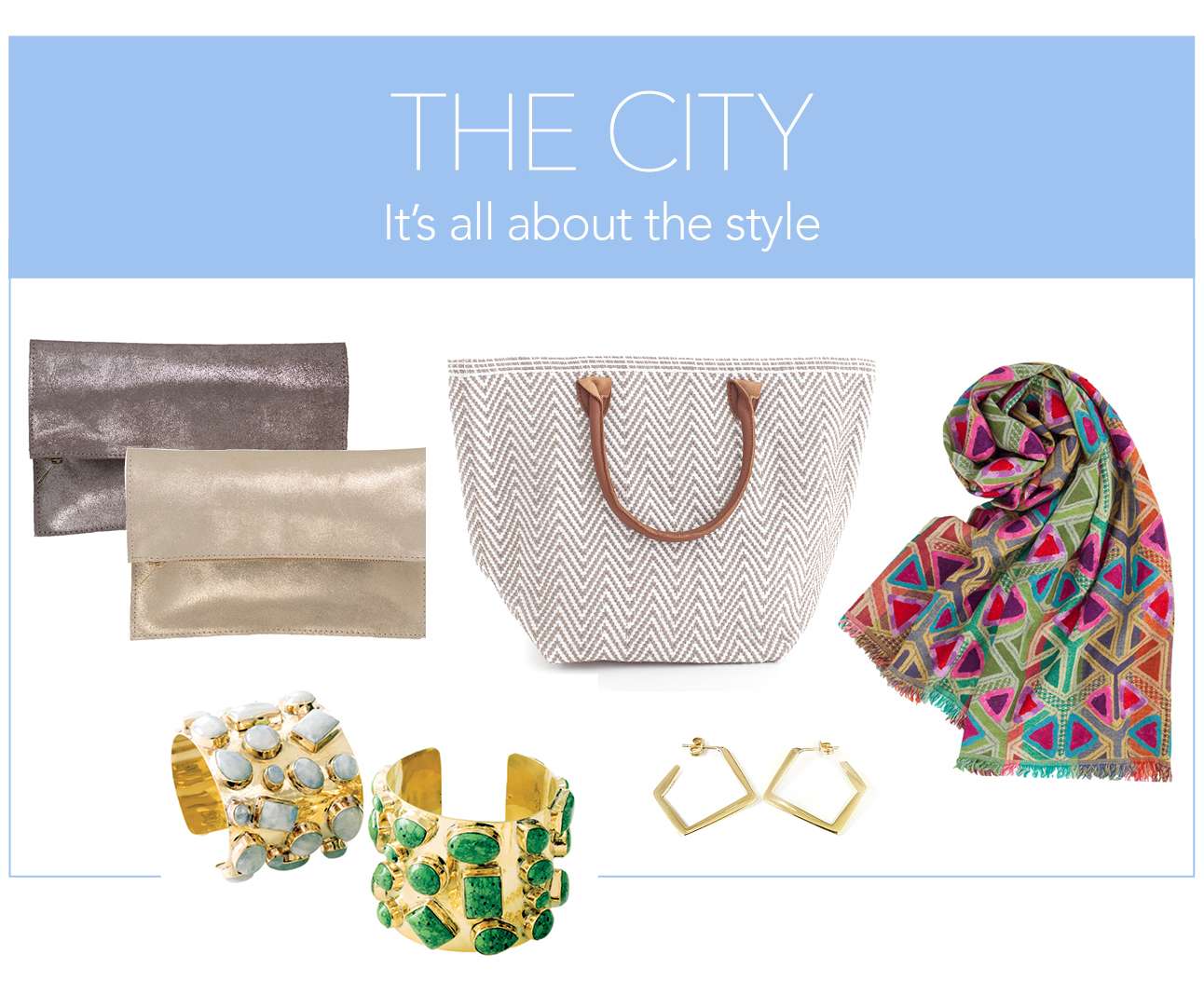 Hit the city in style with classic accessories like a chic tote, a leather pouch or clutch, a colorful patterned scarf and glam jewelry.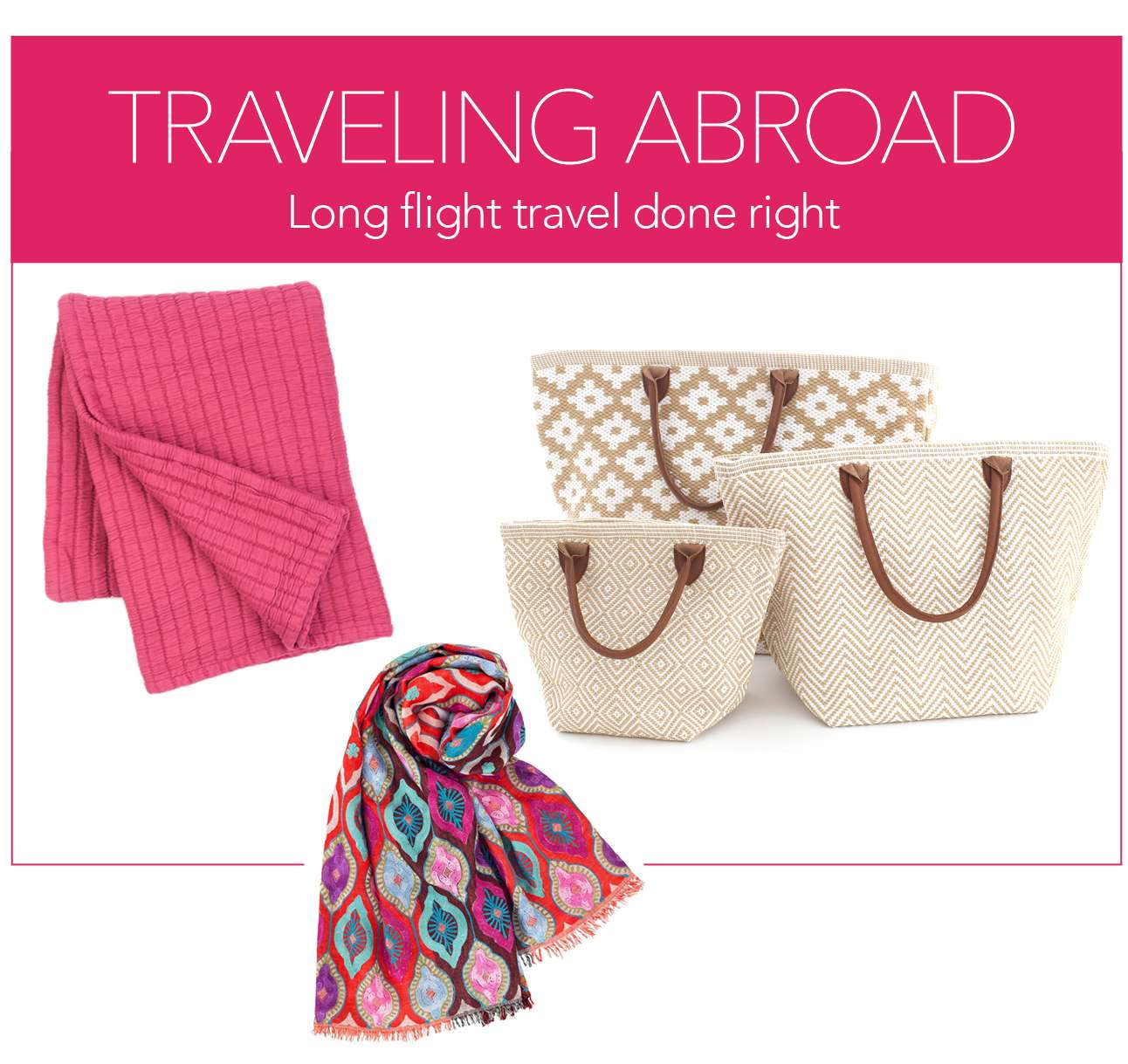 Taking a long flight? Make sure to stay comfortable and warm on the plane in one of our Boyfriend Throws. A large tote makes the perfect carry-on and fits everything from your favorite book to your laptop and snacks. Once you reach your destination, take your look from plane style to street style by throwing on a stylish scarf.
Taking a quick trip to an outdoor concert venue with friends or family? We have everything you'll need to make the night one to remember. Create your seating area with one of our indoor/outdoor rugs and bring along a few poufs or woufs for comfy seating. Serve up your picnic in style with our durable tumblers and glasses and our fun melamine plates.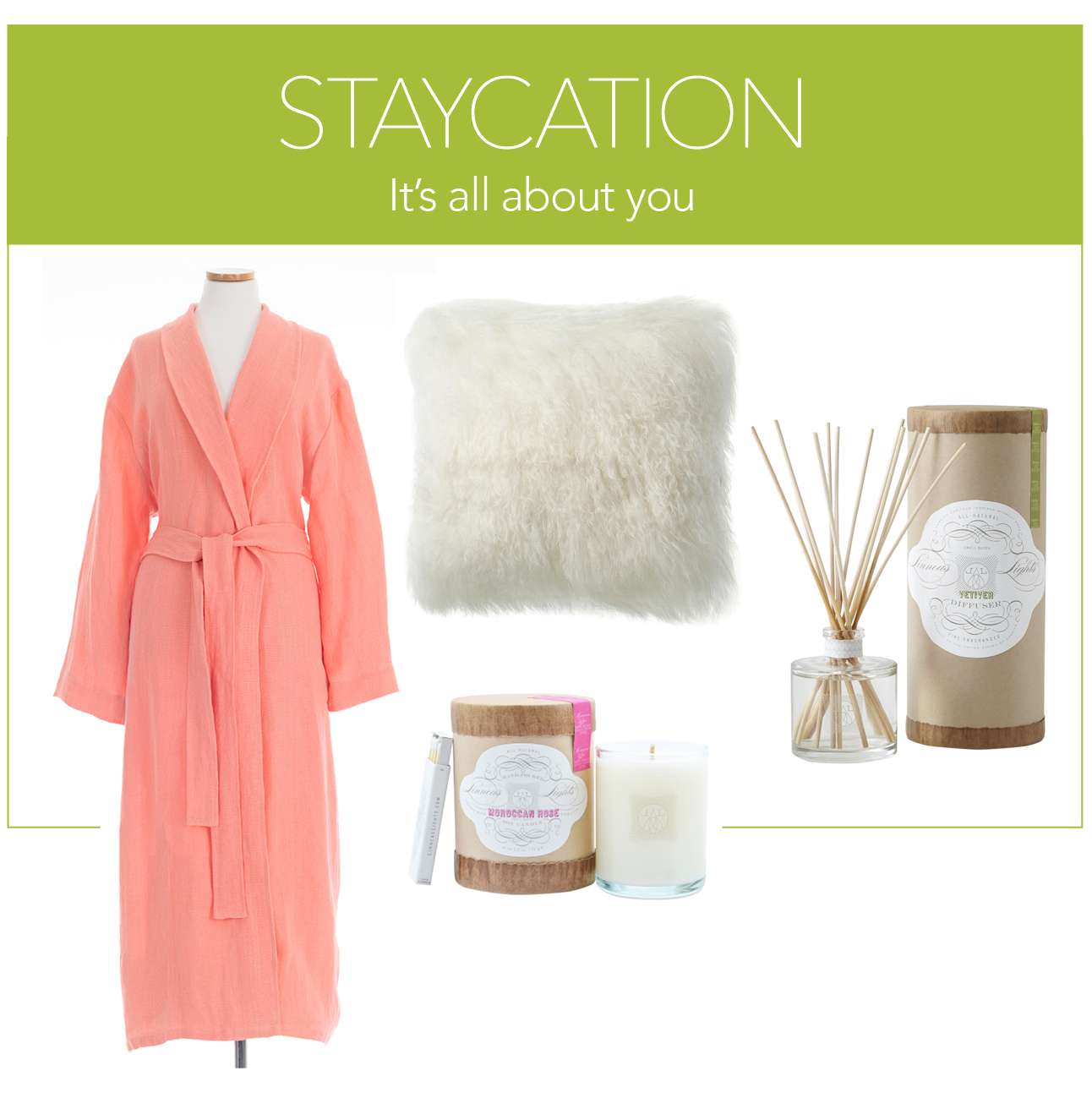 Sometimes there's nothing like staying home to relax and recharge! Turn your home into a serene oasis with sweet-smelling candles and diffusers, super-soft pillows and a cozy robe. Don't forget a good book, too!
What summer plans do you have in the works? Share your upcoming adventures in the comments below.
Was this article helpful?