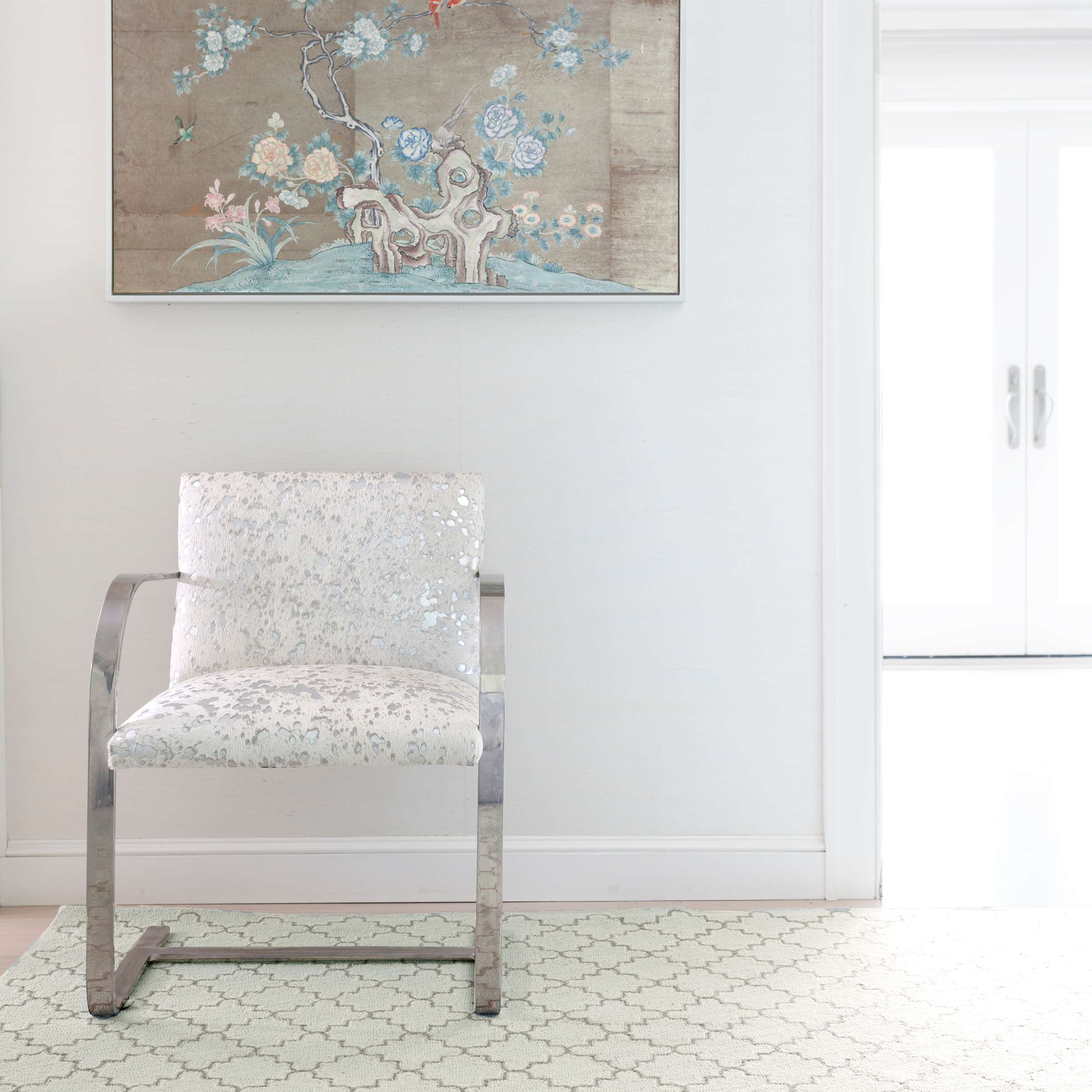 Welcome to the eighth installment of our monthly series, "Rugs Through the Years!" Throughout this year-long series, we're highlighting our 12 best-selling rugs and showing a few ways each fan favorite has been styled since its debut. Last month, we highlighted our Birmingham Black Rug and this month, we're looking back on our durable yet stylish Plain Tin Micro Hooked Wool Rug, (link) available in eight timeless colorways! As the cherry on top, we'll be giving away a Plain Tin Rug to one lucky reader – up to a 5×8 size!
1. Stately Seating Nook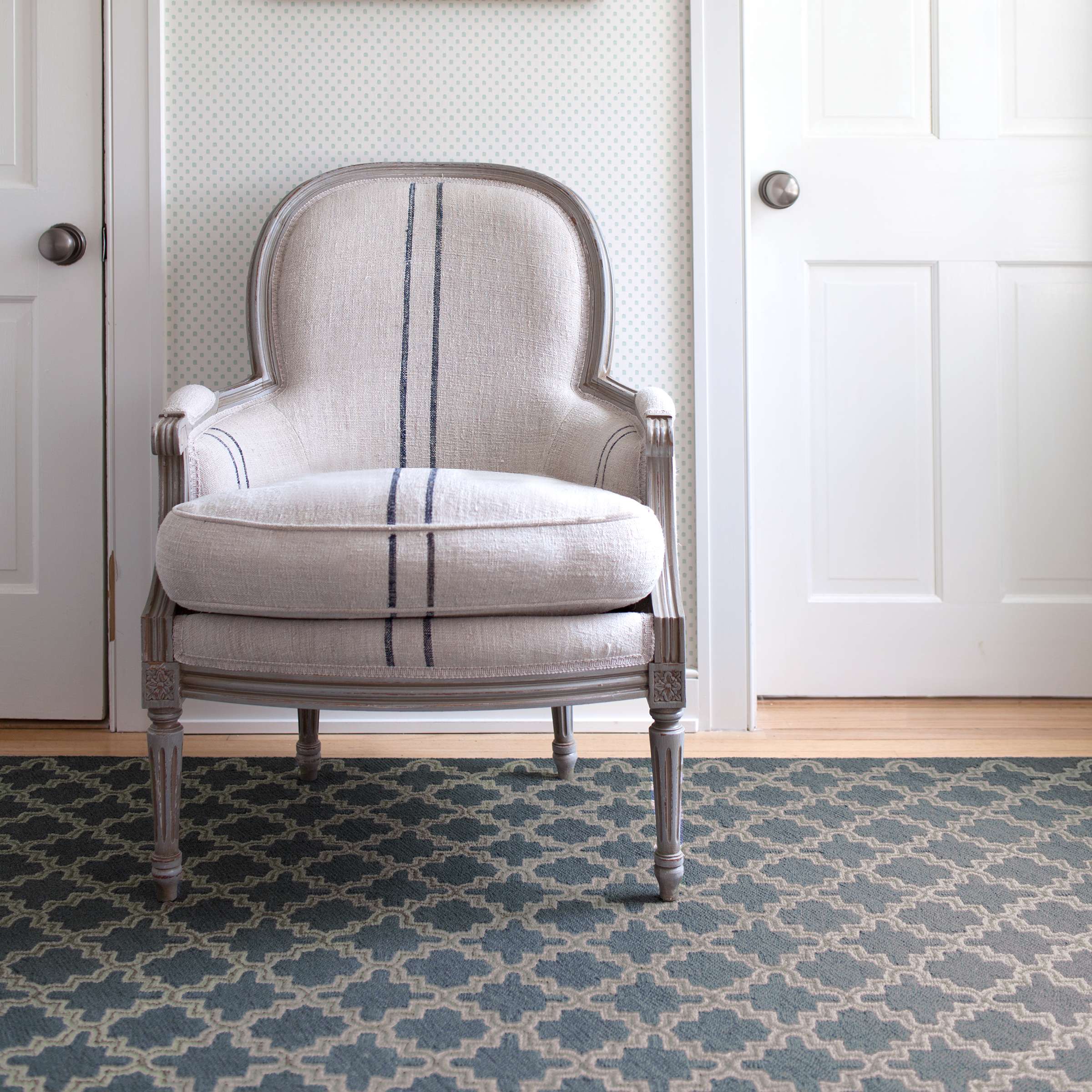 Here, we used our Plain Tin rug in "cadet" to add the perfect pop of color and pattern to this light and bright hallway.
2. Paws on Plain Tin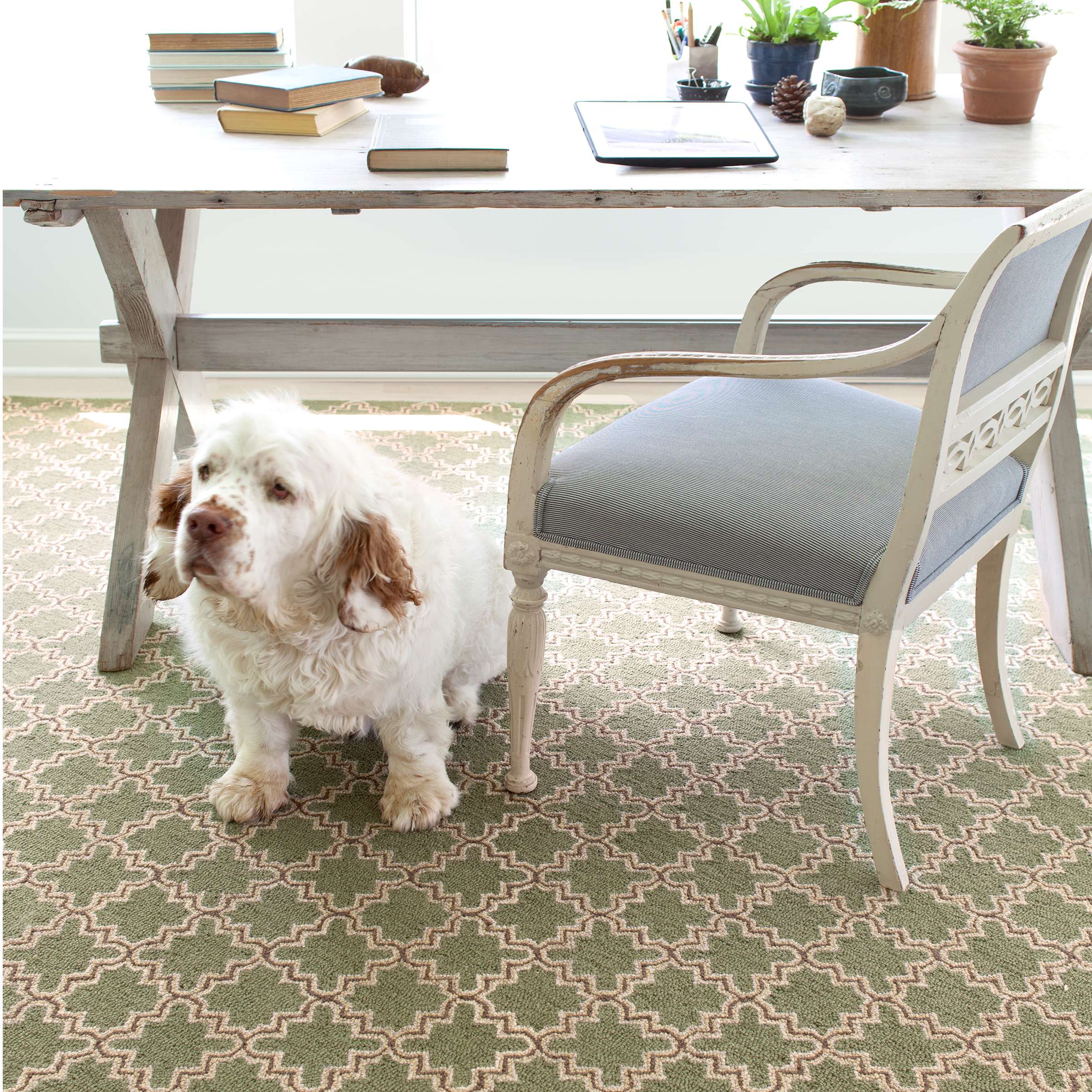 Who can resist a cute puppy moment? Although Annie's clumber spaniel Emmett is the star of this shot, we love how our Plain Tin Rug in "basil" offers a springy green hue to this home office vignette.
3. Plain Tin Staircase
In this shot, taken in Annie's home, we styled Plain Tin in the classic "charcoal" colorway, on her staircase. We love how the rich pattern and colors pop against the light wood and white accents.
4. Attic Escape
There is something oh-so-cozy about an attic sleeping or reading nook. Here, we added warmth to the floor of this retreat-worthy space with our Plain Tin Rug in "slate."
Which of the above Plain Tin "moments" is your favorite and why? Join the conversation in the comments below for your chance to win your very own Plain Tin Rug – up to a 5×8 size! We'll choose the winner next Friday October 20th. Good luck!
Was this article helpful?