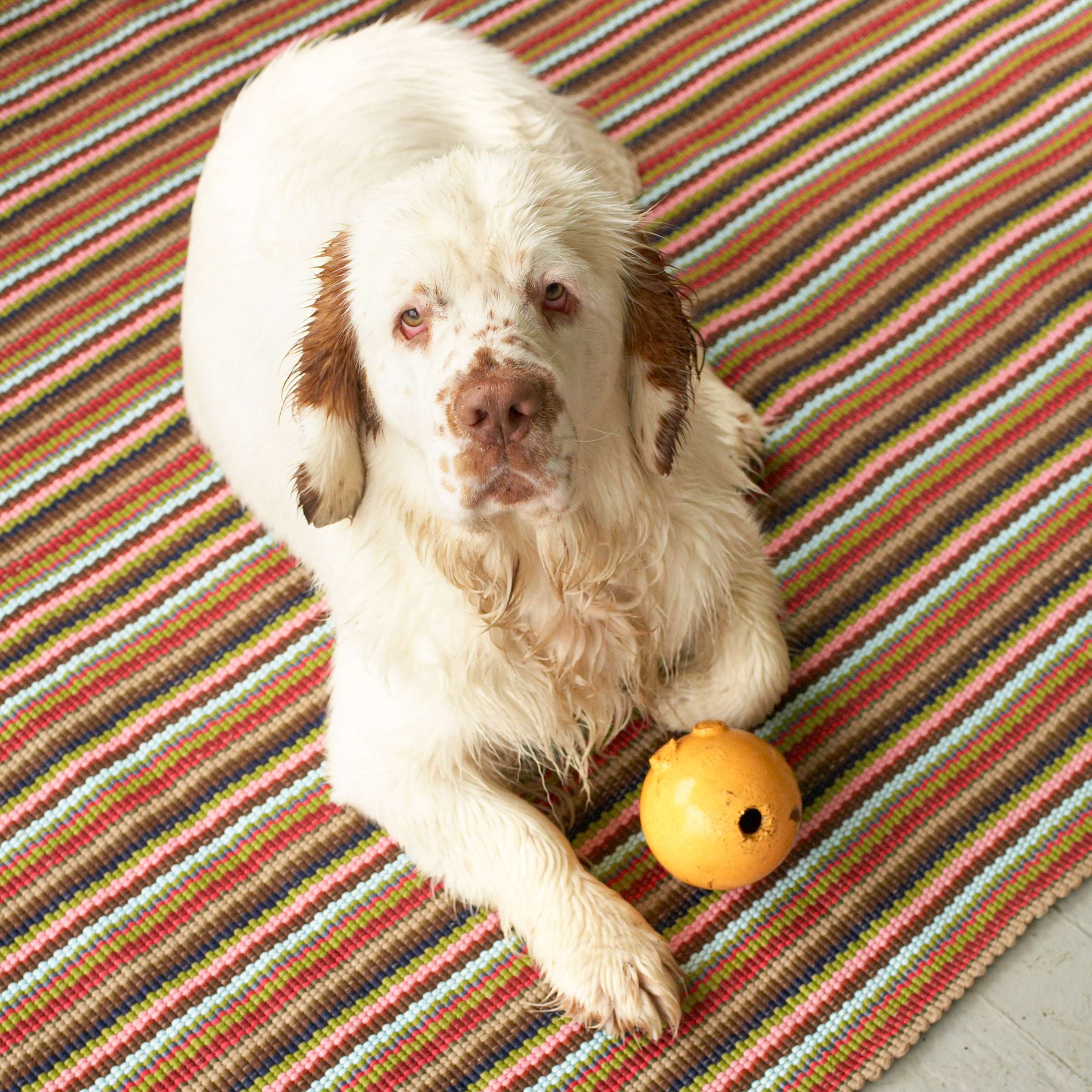 Welcome to the sixth installment of our monthly series, "Rugs Through the Years!" Throughout this year-long series, we're highlighting our 12 best-selling rugs and showing a few ways each fan favorite has been styled since its debut. As the cherry on top, we'll be giving away the featured rug to one lucky reader each month!  Last month, we highlighted our Diamond Rug and this month, we're looking back on our Kitchen Sink Rug, constructed of durable polypropylene!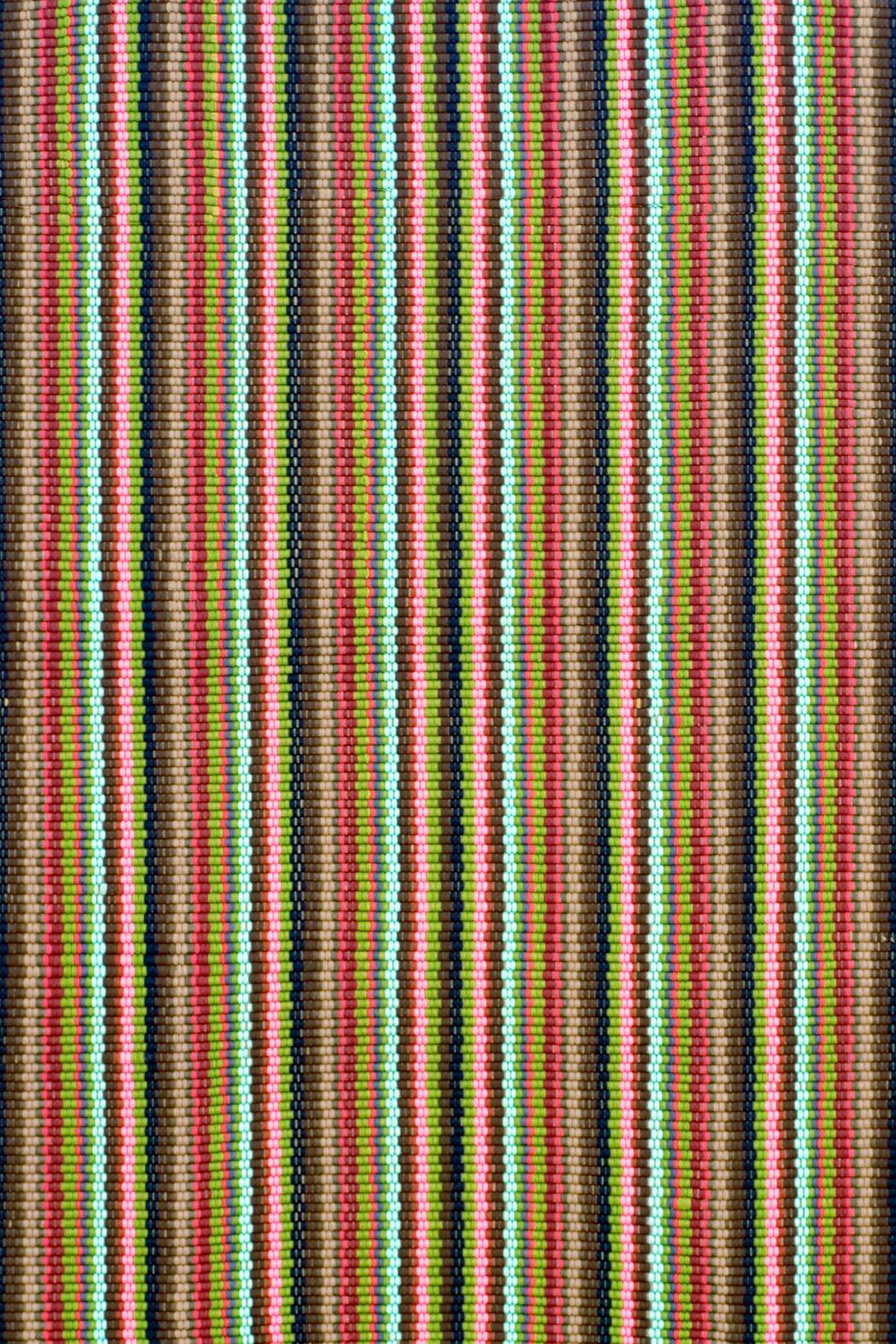 This workhorse of a rug was named after its obvious combination of colors and a play on the phrase, "everything but the kitchen sink." Let's take a look back on a few ways Kitchen Sink, one of the original Dash & Albert polypropylene rugs, has been styled in years past…
Victorian-Style Bathroom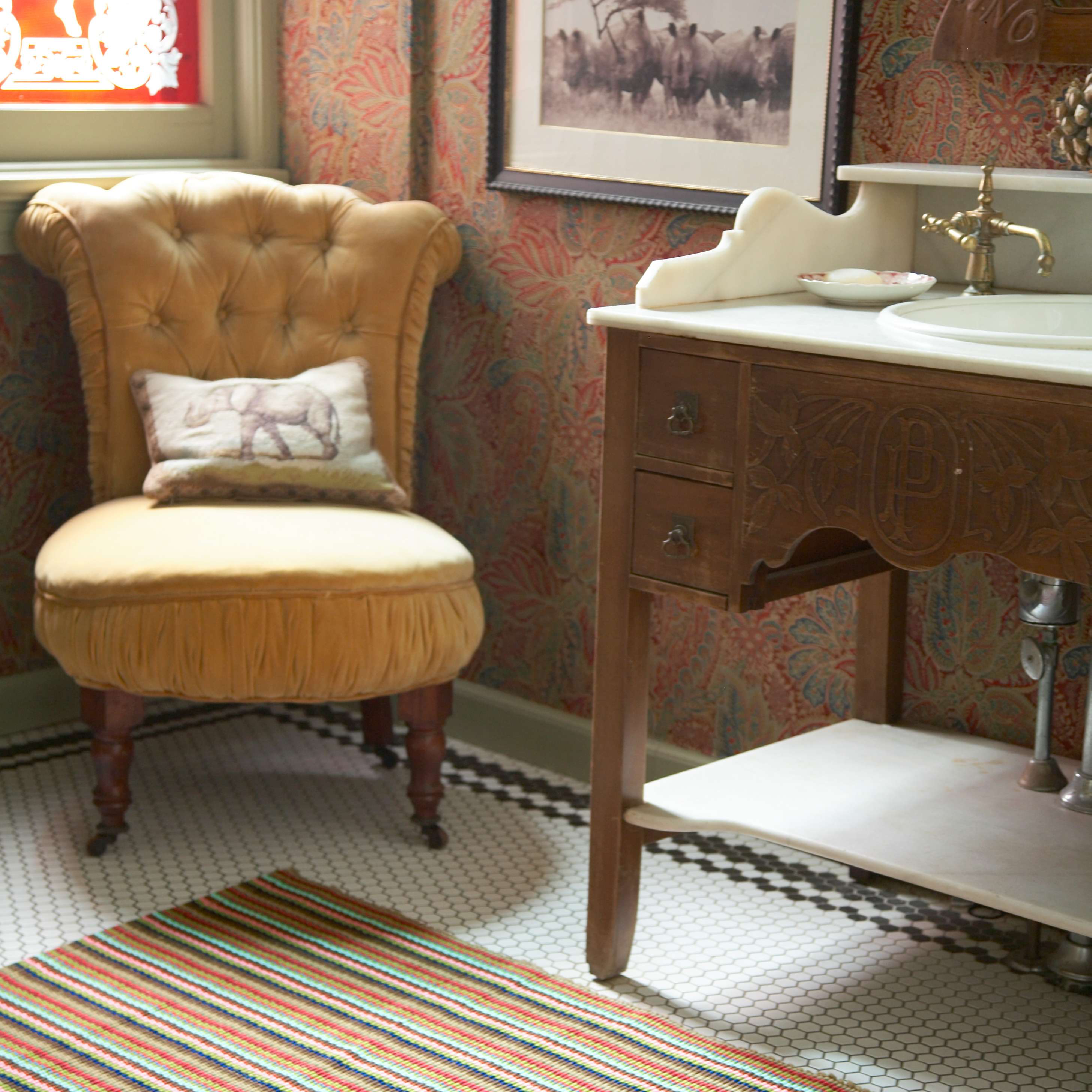 We styled Kitchen Sink in this beautiful Victorian-style bathroom to add a bit of muted color to the black and white tiled floors. The colors in the rug play nicely with the rich hues of the wall paper, stained glass window and mustard chair.
Stair Runner Installation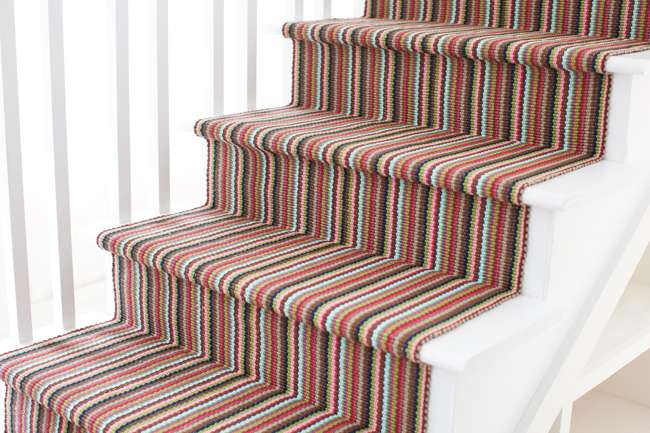 We used our Kitchen Sink rug in this blog post which detailed how to install a stair runner.
We love how the colors pop against the bright white staircase!
Playful Pets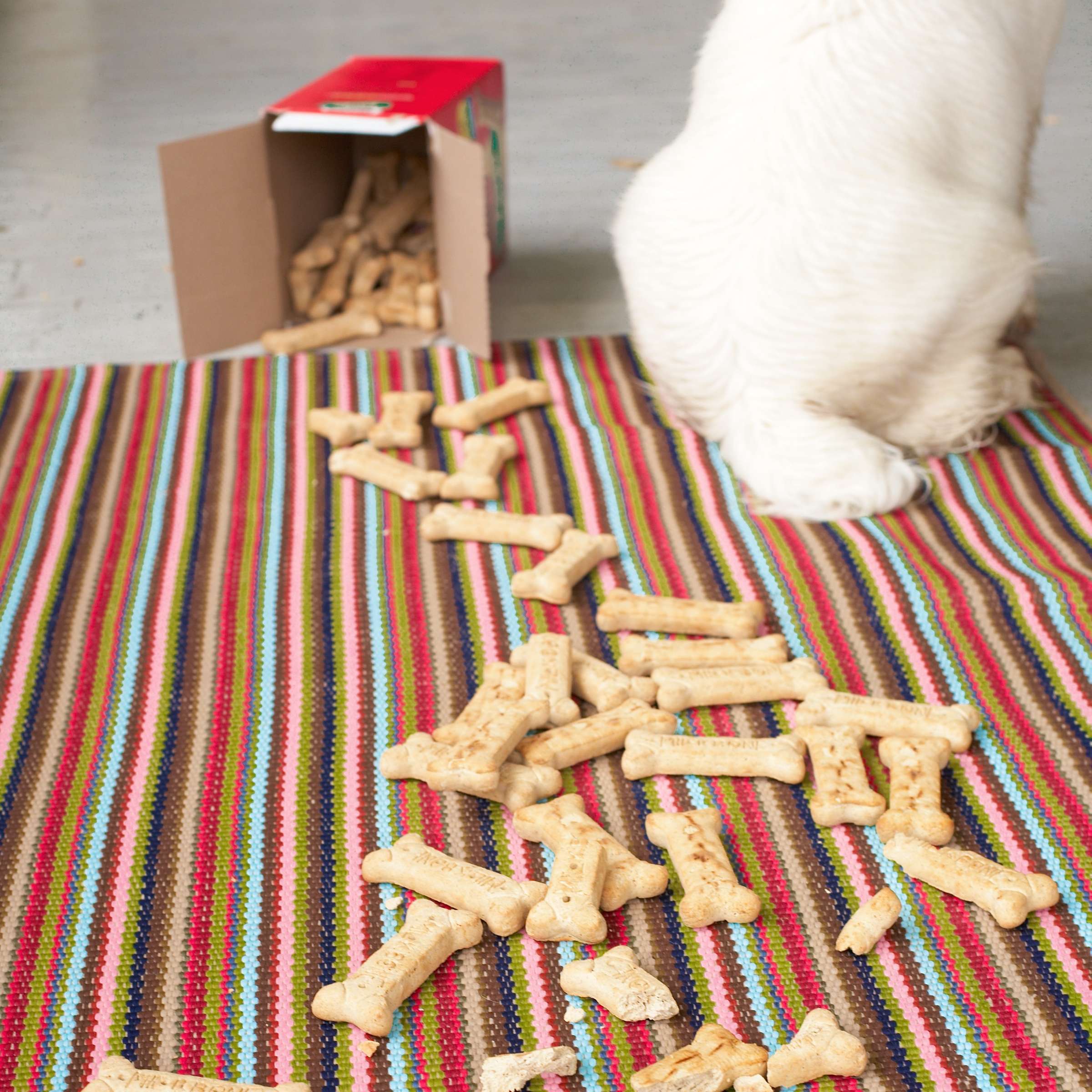 It's safe to say that Kitchen Sink is a pet-favorite! Over the years, many a dog (and cat!) have sat pretty atop this indoor/outdoor wonder.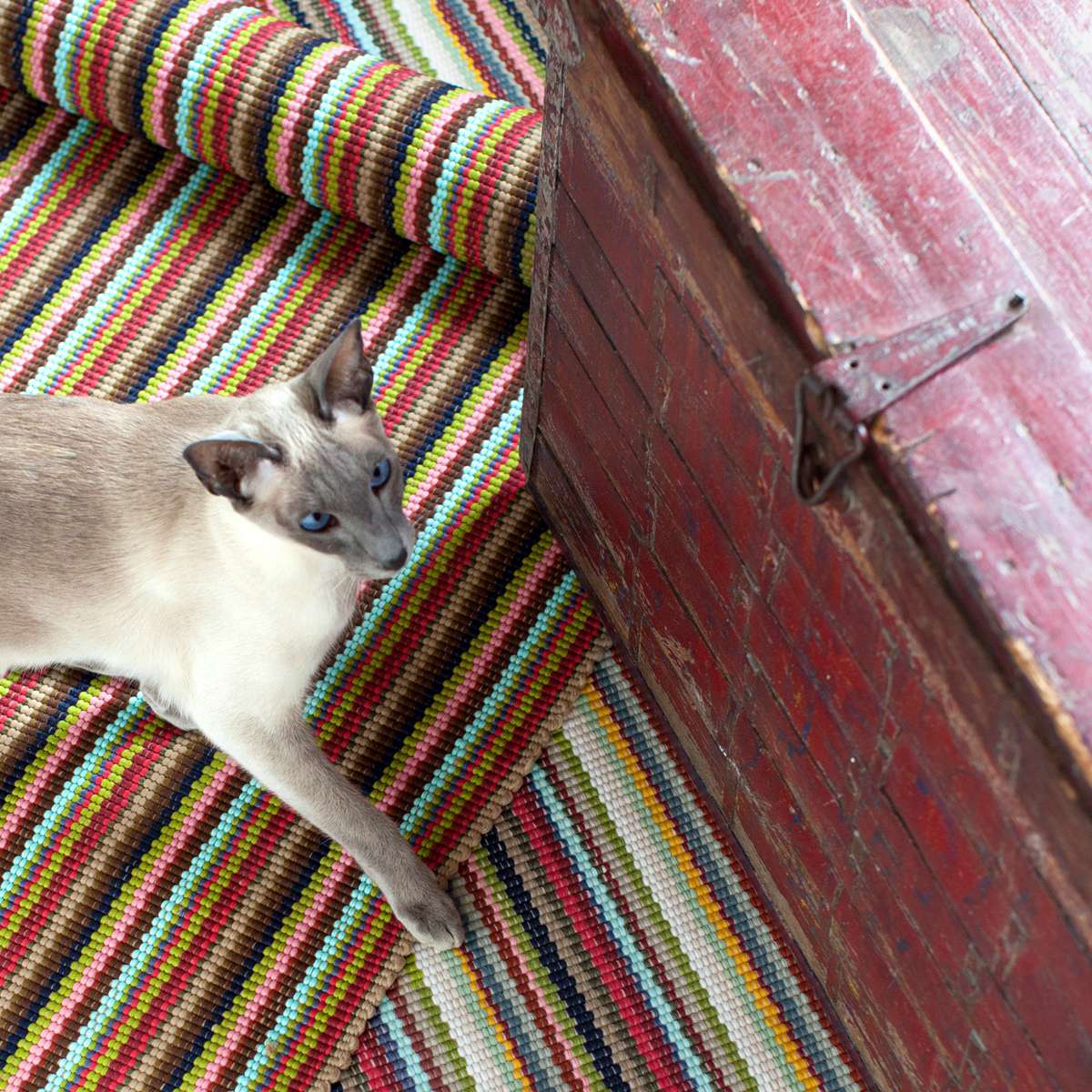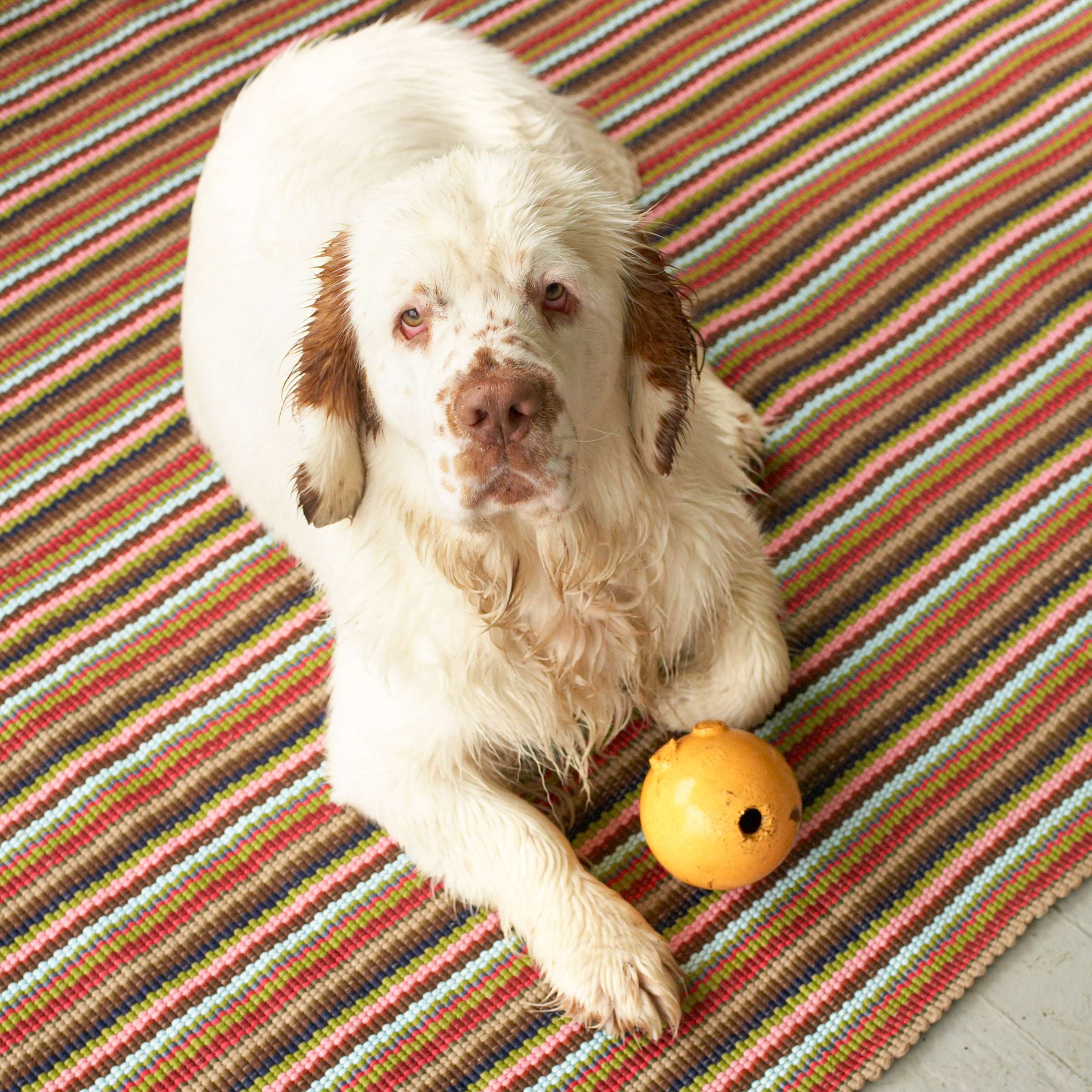 Which of the above Kitchen Sink "moments" is your favorite and why? Join the conversation in the comments below for your chance to win your very own Kitchen Sink Rug – up to an 8.5×11 size! We'll choose the winner Wednesday 8/23/17 – Good luck!
**This giveaway is now closed. Thanks to all who entered!!**
Was this article helpful?