We've been around the room makeover block a time or two (okay, maybe more), and if there's one thing we've learned, it's that not all rugs are created equal. It's easy to fall for a beautifully patterned rug or an area rug that seems to perfectly fill a large space, only to discover that the material or construction just isn't right for the room. Well, you're in luck! Look no further than our continuing series of posts on which rug is right for your space. These tips will not only save you time and money, but will also prevent—gasp!—the dreaded decorating disappointment.
When it comes to choosing an area rug, just as much, if not more, importance should be placed on the fabric and weave of a rug as its size, color, and pattern. You may want something durable and easy to clean for the kitchen or entryway, an easygoing and lightweight rug for the living room or home office, or a thick and cushy area rug for the bedroom or family room. Today we're highlighting a classic, lightweight, and always dependable material: cotton.
Woven Cotton Rugs
Woven cotton rugs have what is perhaps the ultimate rug-weave trifecta: mobility, reversibility, and affordability. All of which add up to one of our favorite design traits: adaptability. Woven cotton rugs, constructed of 100 percent cotton, are at home in just about any room.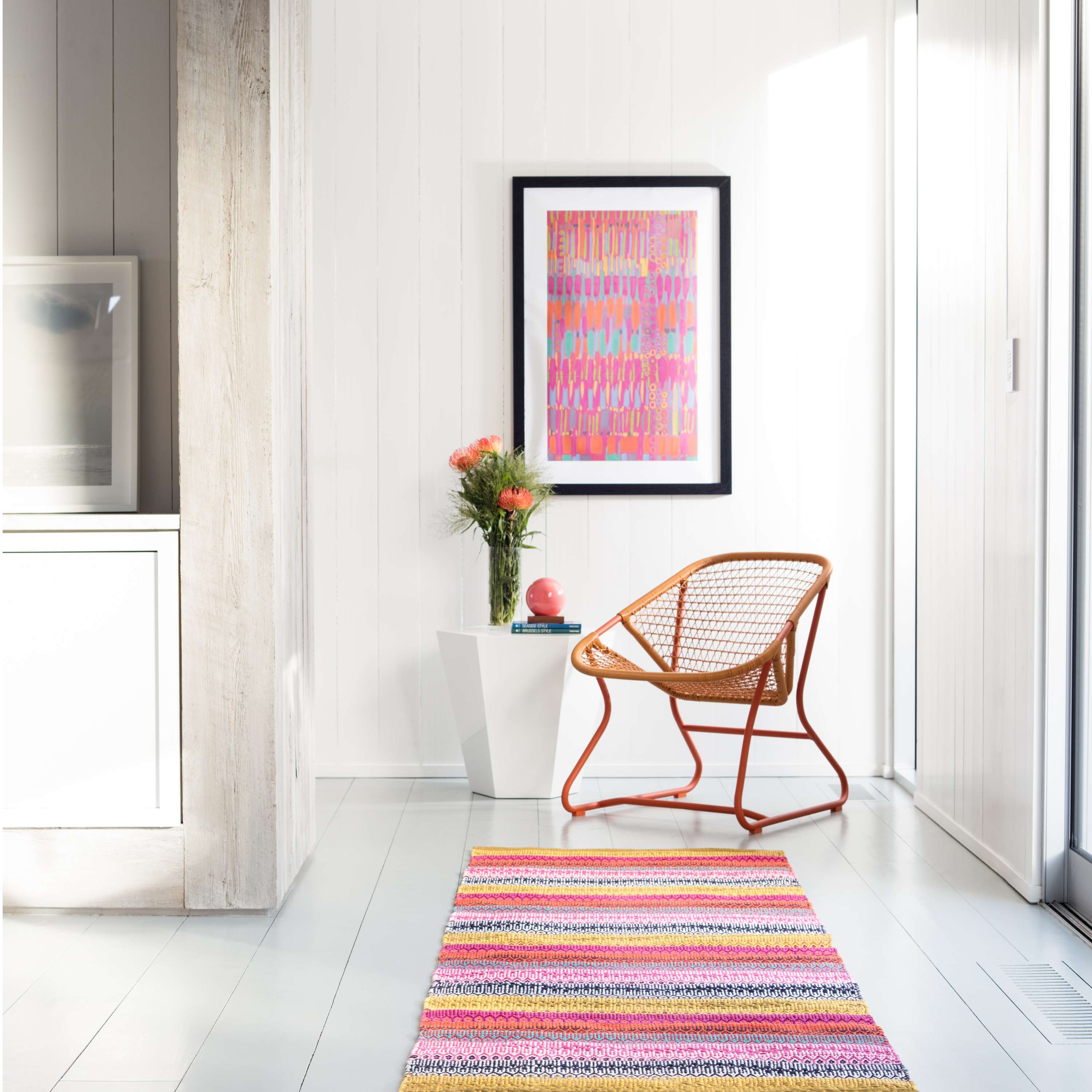 hey're durable enough to stand up to the heavy traffic of a kitchen or hallway, but also soft enough underfoot for the bedroom, nursery, or family room.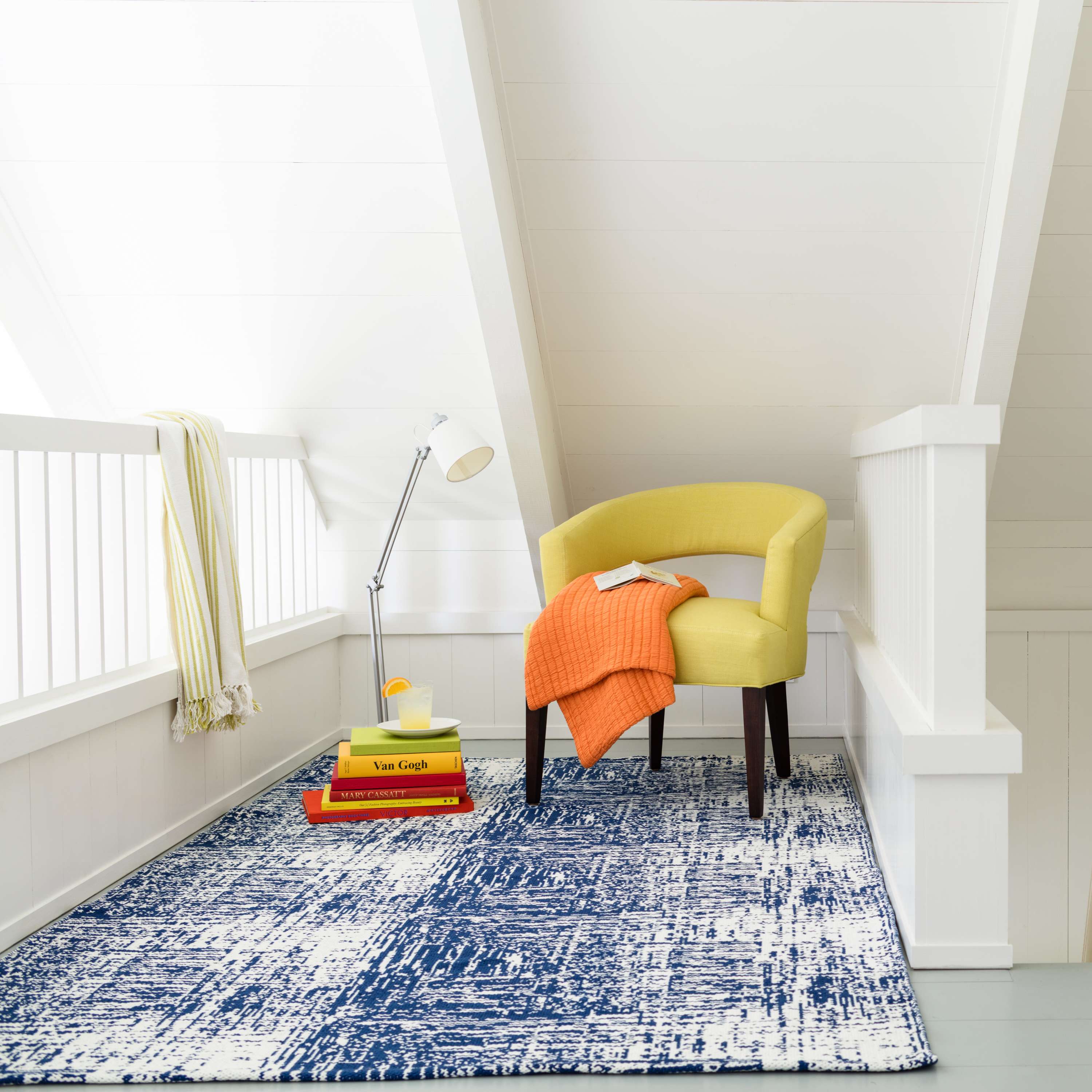 As a bonus, their light weight means easy lifting when you get the urge to rearrange the living room for the third time this month.
To top it all off, woven cotton rugs are super easy to care for; a good shake and regular vacuuming are all that's needed to keep them looking great. For a deeper clean, small woven cotton rugs may be hand washed in cold water; professional cleaning is recommended for larger area rugs.
Cotton/Viscose Rugs
A combination of cotton and viscose give these rugs their plush look and toe-pleasing feel.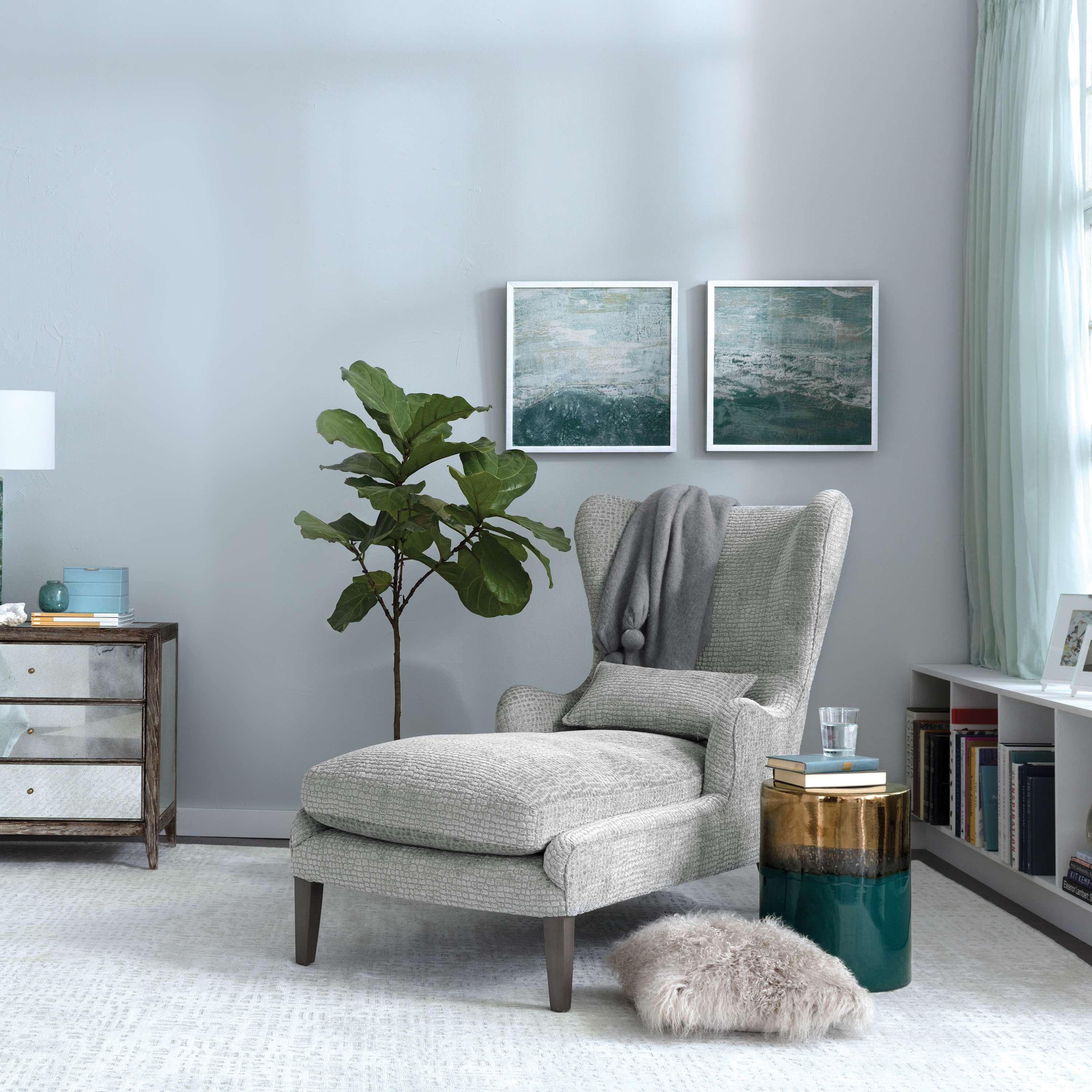 Cotton/Viscose Rugs are great for low- to medium-traffic areas where you want a little more cushion underfoot, such as guest rooms, hallways, and home offices.
To clean woven chenille rugs, vacuum regularly and give them the occasional gentle shake to remove dirt, hair, and more. Professional cleaning is best for stain removal.
Hooked Cotton Rugs
Much like the hook of a catchy pop song, you'll become totally addicted to the cushy appeal of a hooked cotton rug. These area rugs are hand hooked by skilled artisans from scrap jersey fabric or yarn, giving them a springy, looped construction that feels bouncy underfoot.
Pay attention to the size of the hook and fabric loops, as they'll help you determine where to place your rug. Chindi large and medium hooked rugs are high-profile and very plush, making them especially well-suited for living rooms, bedrooms, and family spaces.  If you're looking for that same cushy feel with a lower profile and a more detailed pattern, chindi micro-hooked and yarn hooked rugs are your floor's new best friend. Chindi micro hooked rugs are made with thin-cut scraps of jersey fabric, which creates a much smaller loop and allows for more intricate patterns, while yarn hooked rugs are made with 10 to 12 cotton yarns per hook, for multiple color combinations and a unique mottled look. Both techniques create a visually stunning, durable rug that performs in both high- and low-traffic areas, including offices, dining rooms, and, yes, even stairs!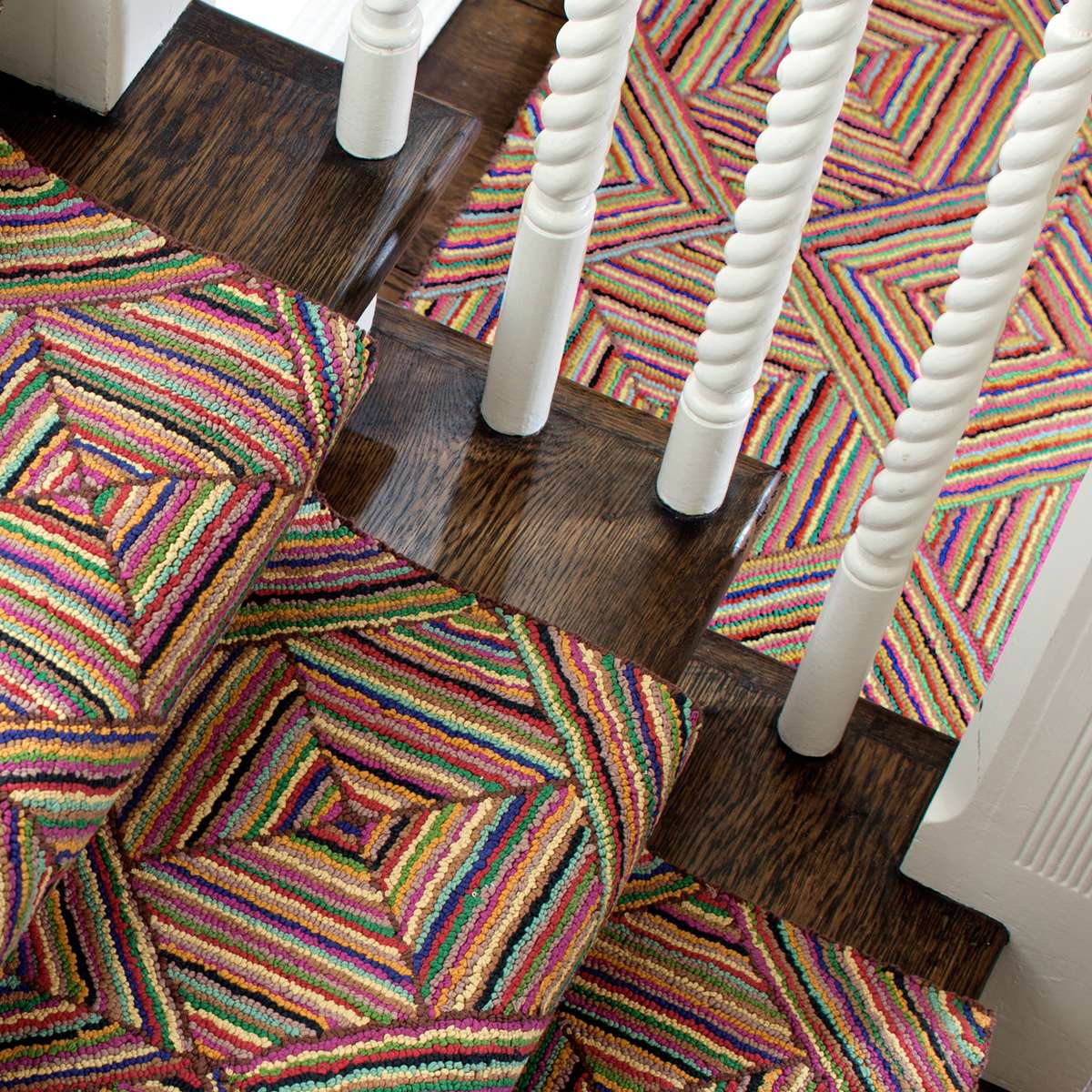 Hooked cotton rugs need regular vacuuming and a good shake to stay looking their best. Professional cleaning is recommended for stain removal and for large area rugs.
In case you missed it, be sure to check out our past post on wool rugs!
Was this article helpful?