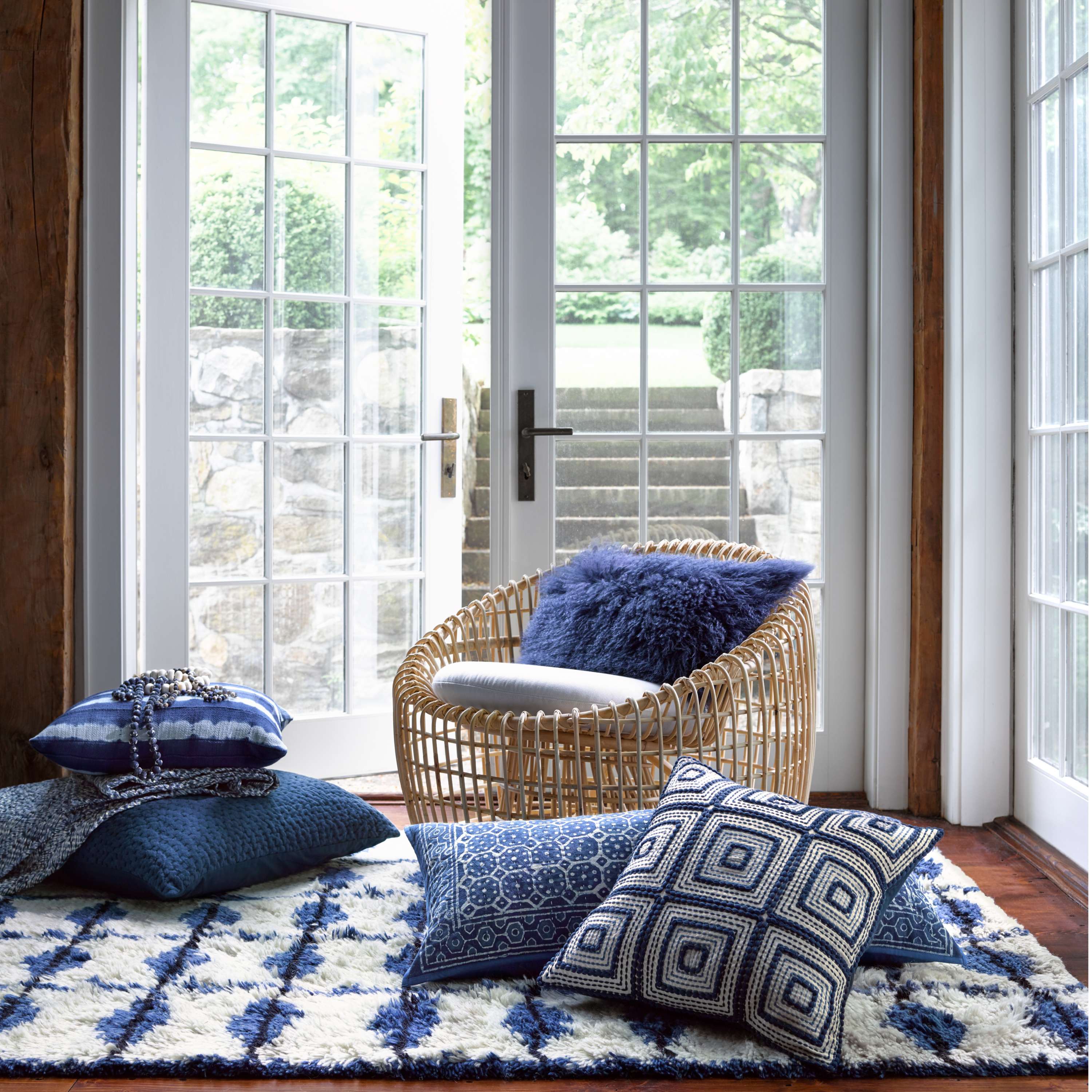 One of Annie's true loves are lush and plush Moroccan-inspired rugs—a total treat for the feet, as she would say, and the ultimate in luxurious decorating.
What makes Moroccan-style rugs so special? True Moroccan rugs or carpets date back to the Paleolithic era and are known for their softness and primitive, "hand-drawn" quality.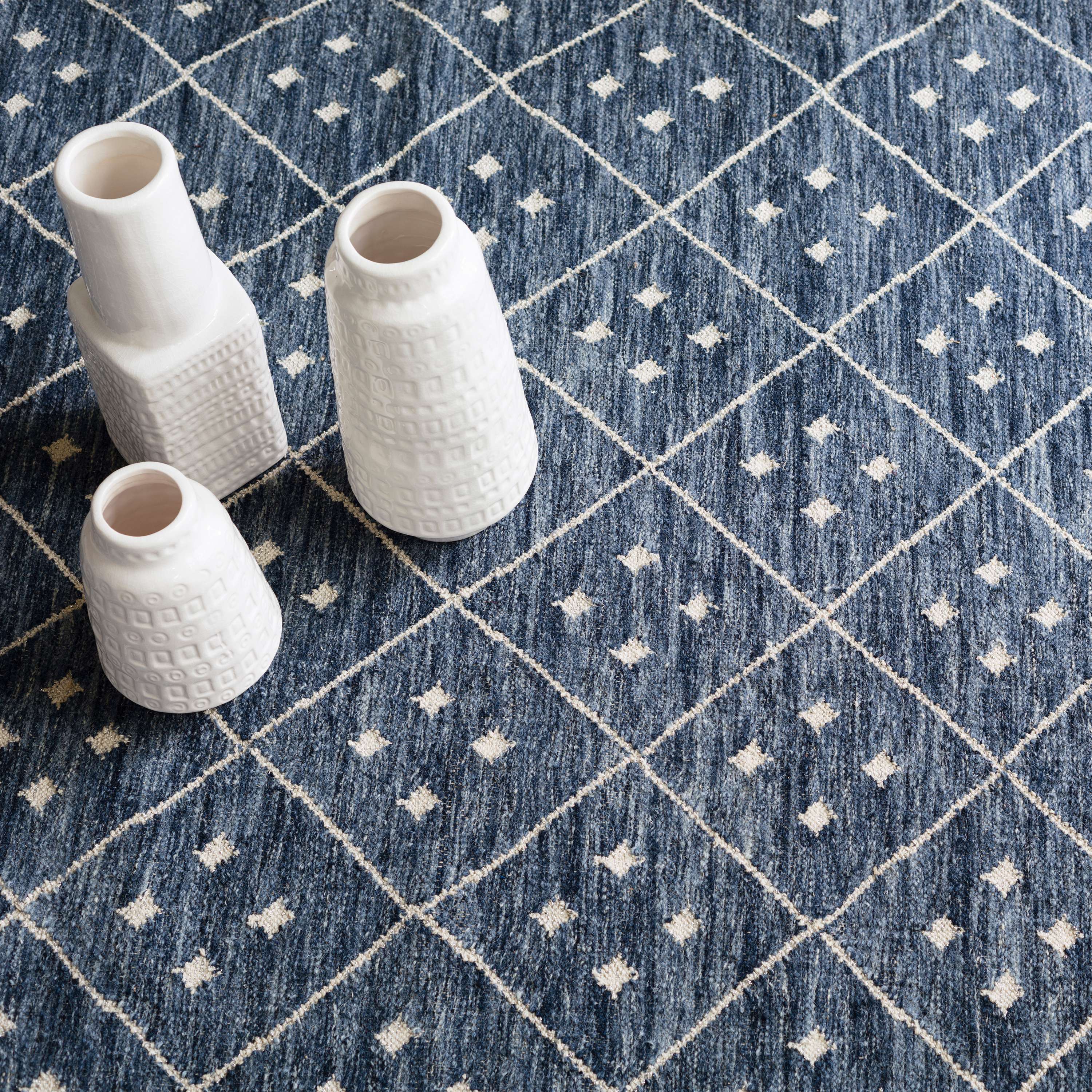 These modern takes on the Moroccan rug retain the lush wool of the originals, and are painstakingly hand knotted by skilled artisans in a process that can take months to complete.
Their neutral backgrounds allow the simple geometric patterns—which have been made just a bit more regular than vintage varieties—to shine. They make a statement without shouting over all of your other furniture and accessories.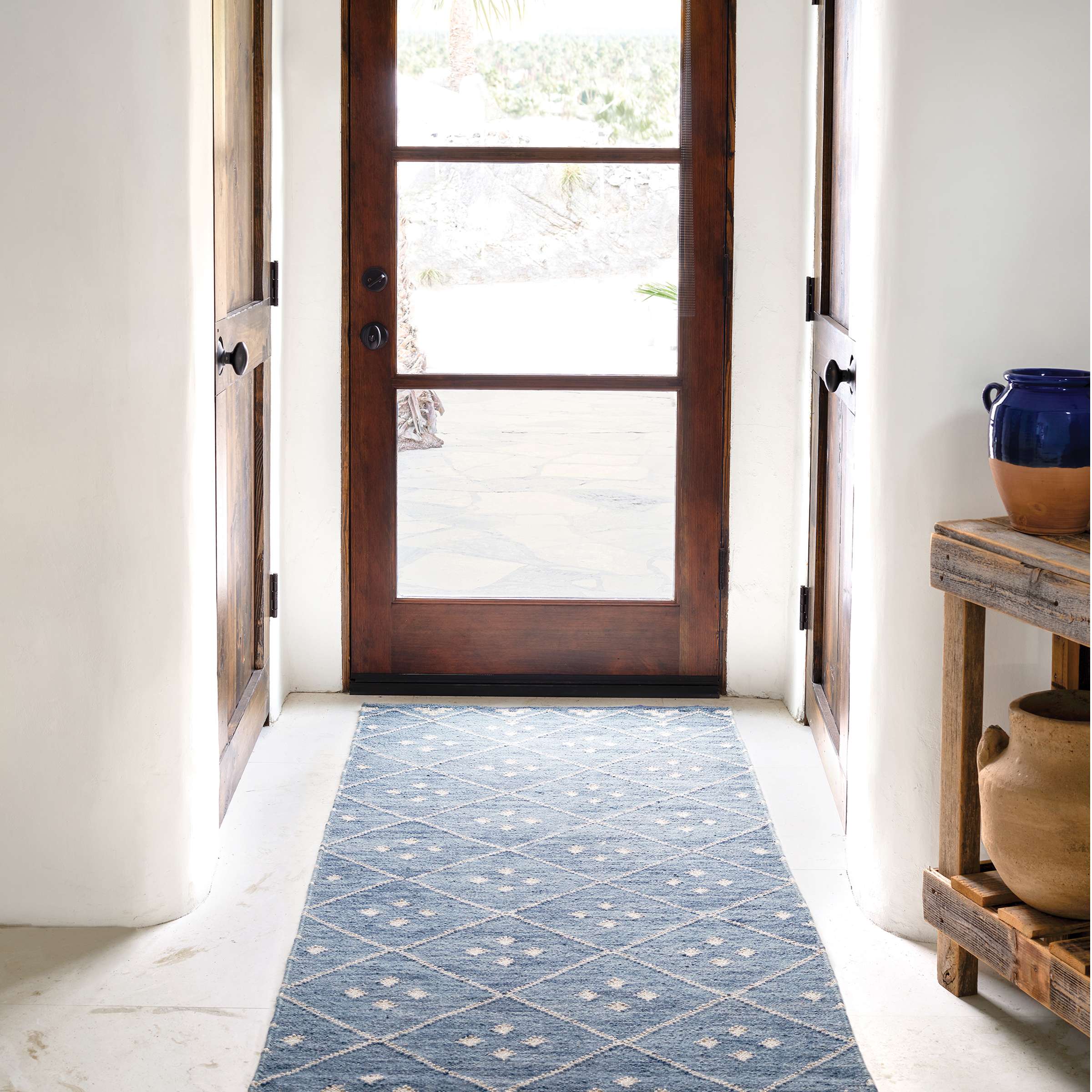 Moroccan area rugs lend an easy global sophistication to any space. We especially love their upscale-modern appeal in sleek, minimalist spaces, and their boho-chic character in eclectic decorating. But, really, there aren't many rooms that wouldn't get an instant style upgrade from one of these rugs.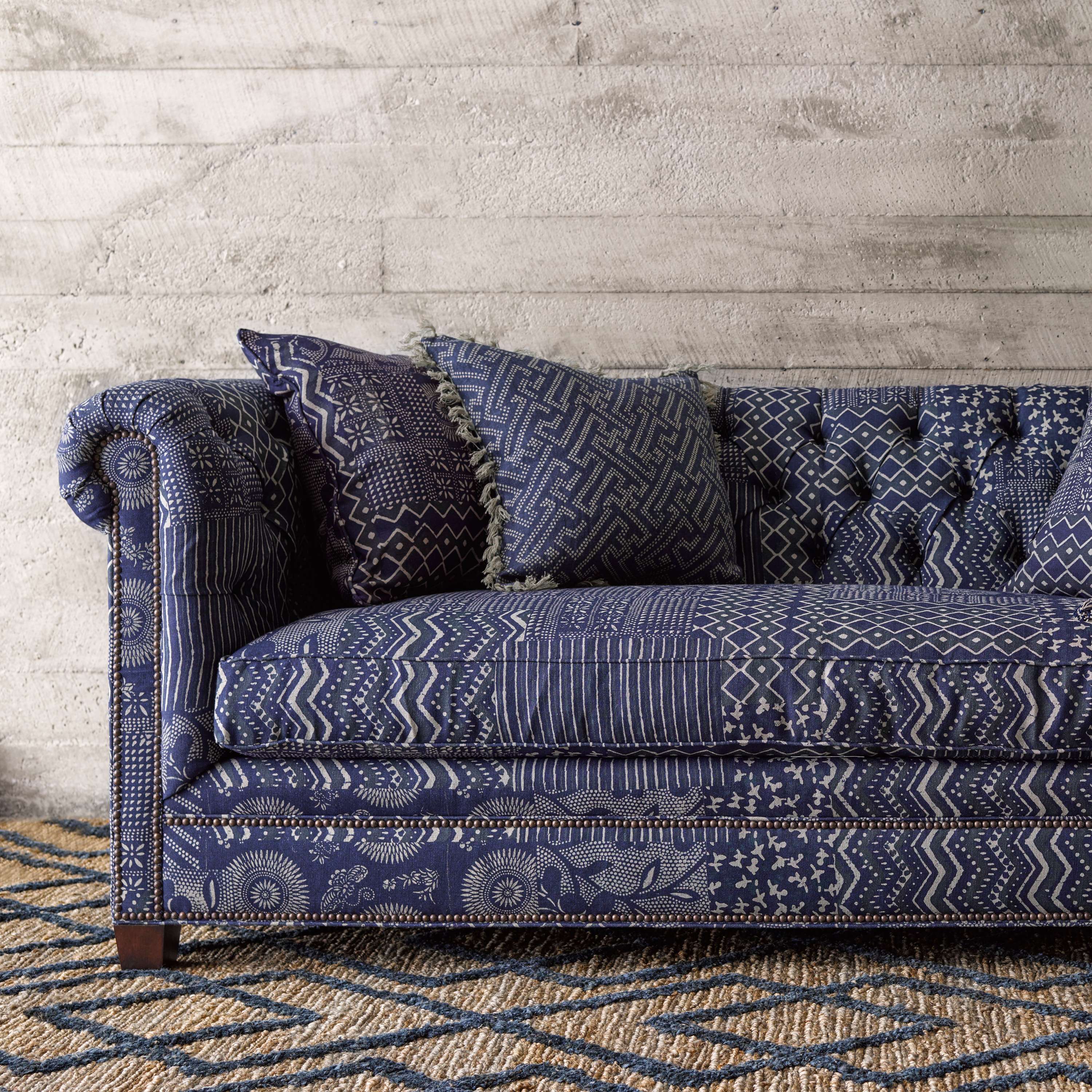 As a follow up to our Moroccan-inspired rug debut last year, we've introduced a flurry of new blue-hued Moroccan-style rugs to coordinate with our new Mood Indigo Collection which launched earlier this month.
Which one of our new indigo Moroccan-inspired rugs is your favorite? Where would you incorporate it into your home? Share your thoughts below!
Was this article helpful?