Linen closets can often be one of the hardest areas to keep tidy. It's so easy to shove towels, sheets and extra bedding items onto the shelves without care and just close the door and forget about it all… until the next time you open it, looking for something specific, that is (yikes!). Read on for a few helpful tips to keep your linen closet organized and in ship shape for guests this summer and throughout the year!
Step 1: Pick Your Room & Pick Your Color
Color coding is such an easy way to distinguish which items belong to each room or bed in your home. Use color coding as a method to keep your linen closet neat and organized! For instance, if you have four bedrooms in your home, choose four different colors and assign each different color to a room.
Step 2: Stock up on the Essentials
Once you've chosen your color palette for each room, stock up on all of the coordinating items you'll need to make it comfortable and stylish: sheets, a bed skirt, shams, blankets, bath towels, storage bins, robes, etc.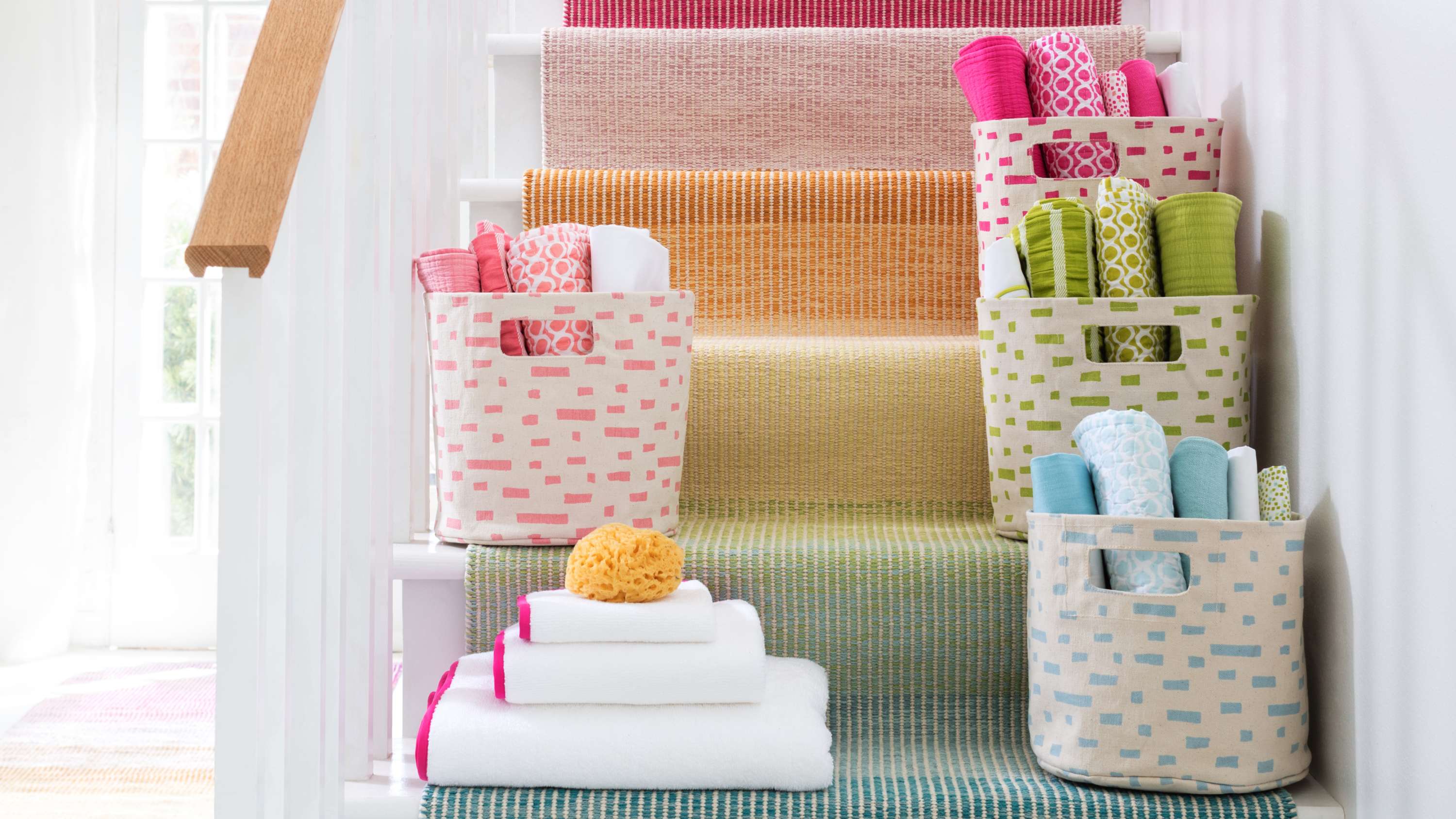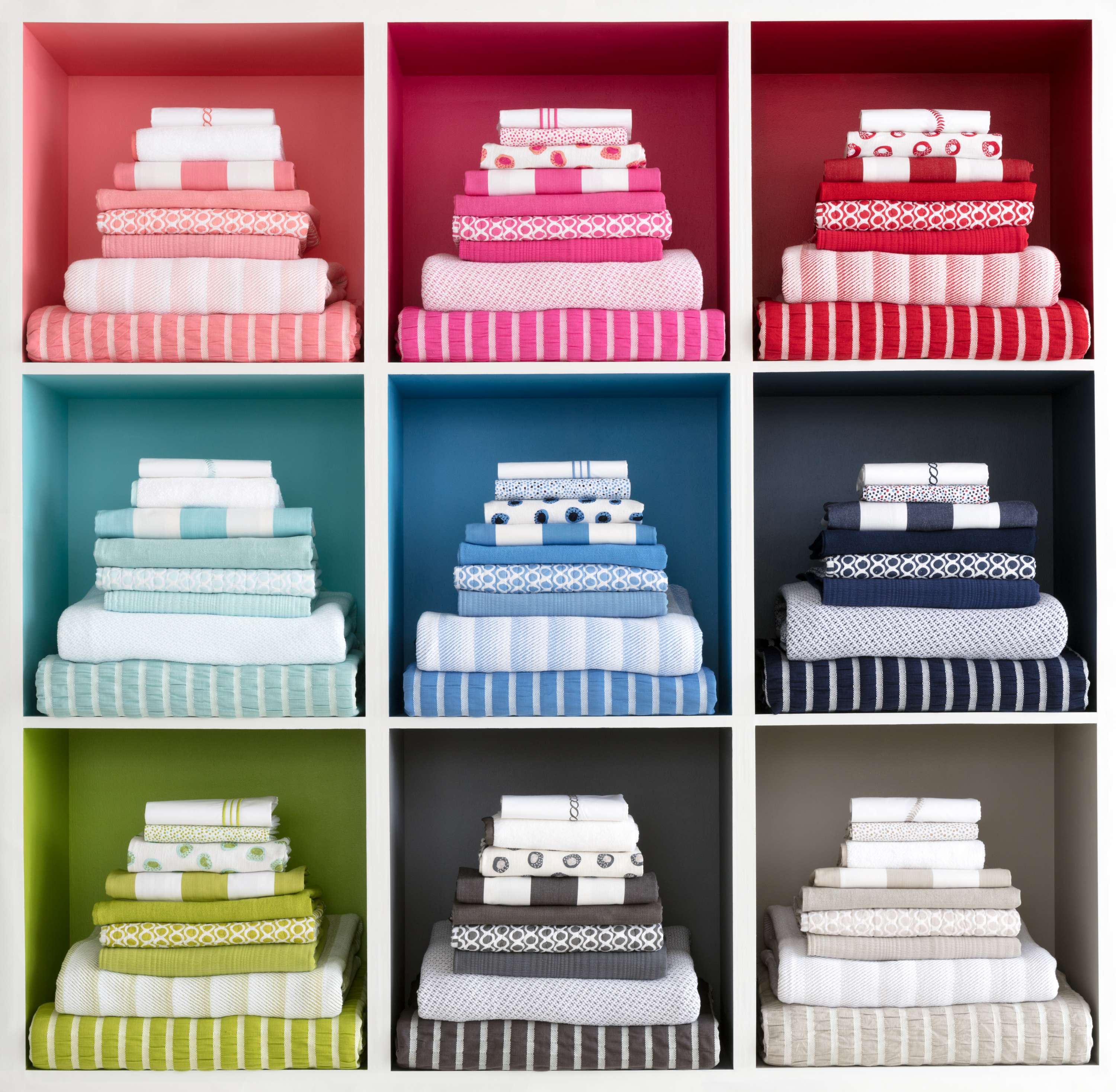 Step 3: Get Organized!
Fold and store each room's bedding and accessories in coordinating bins so they're easy to find. You'll know exactly which piece goes with each room—no questions, no confusion. Voila—Your linen closet has never looked better!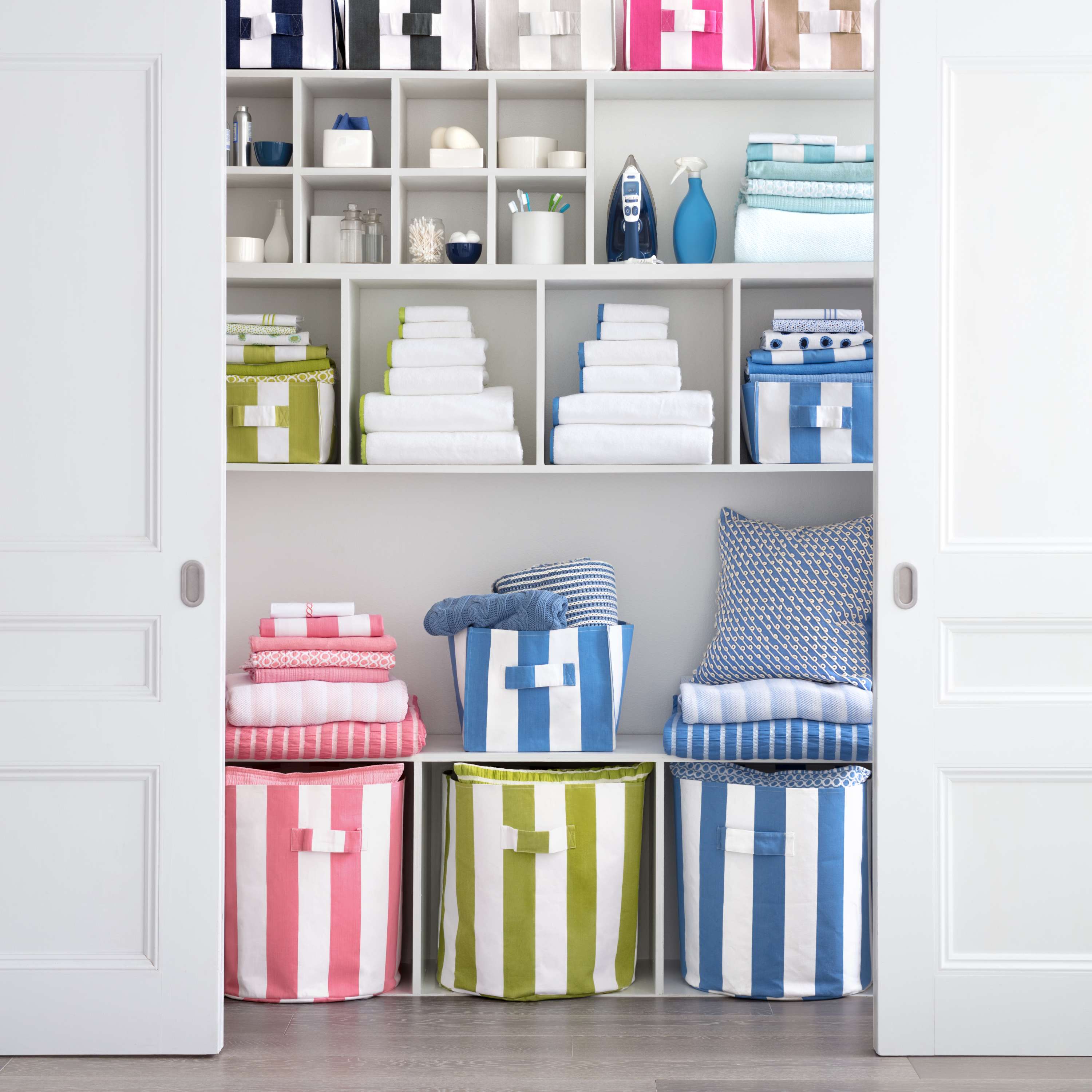 Was this article helpful?