Bonjour! Welcome to our new Joie de Vivre collection for spring! We may still be in the throes of winter here at our headquarters in snowy Massachusetts, but we're certainly pining for sunny spring days with the launch our new Parisian-themed additions. As we do with the debut of each new collection, we've rounded up some of our favorite paint colors that coordinate perfectly with everything Joie de Vivre so you can "finish the thought" in the space, as Annie likes to say. Without further ado, here are two paint palettes that pair nicely with two of our new Joie de Vivre bedding patterns, Oiseaux and Jardin.
Oiseaux
Have you met our new elegant Oiseaux bedding yet?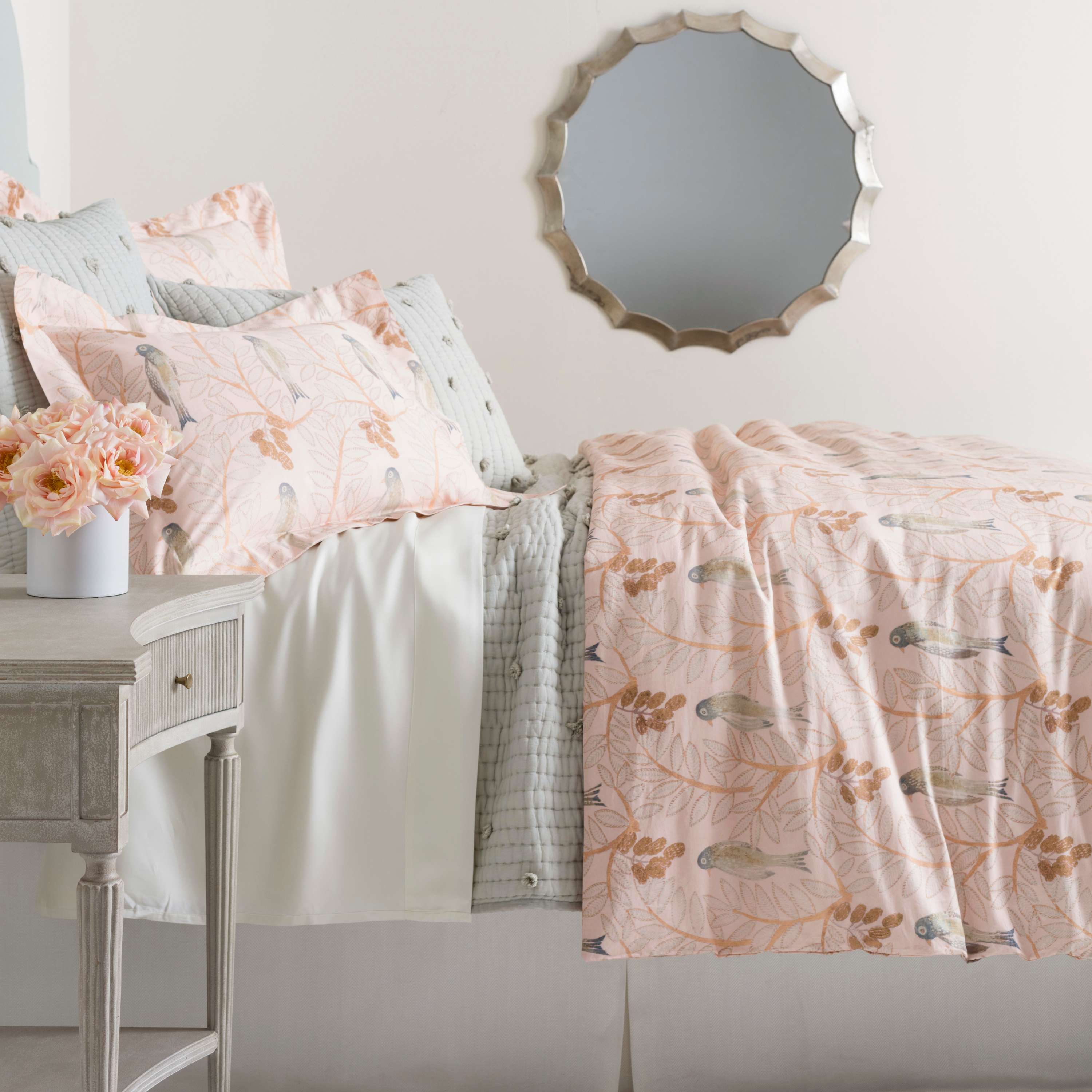 Featuring rich olive and peachy tones, this songbird pattern (aptly named Oiseaux after the French word for bird) was based on original artwork with which Annie fell in love instantly.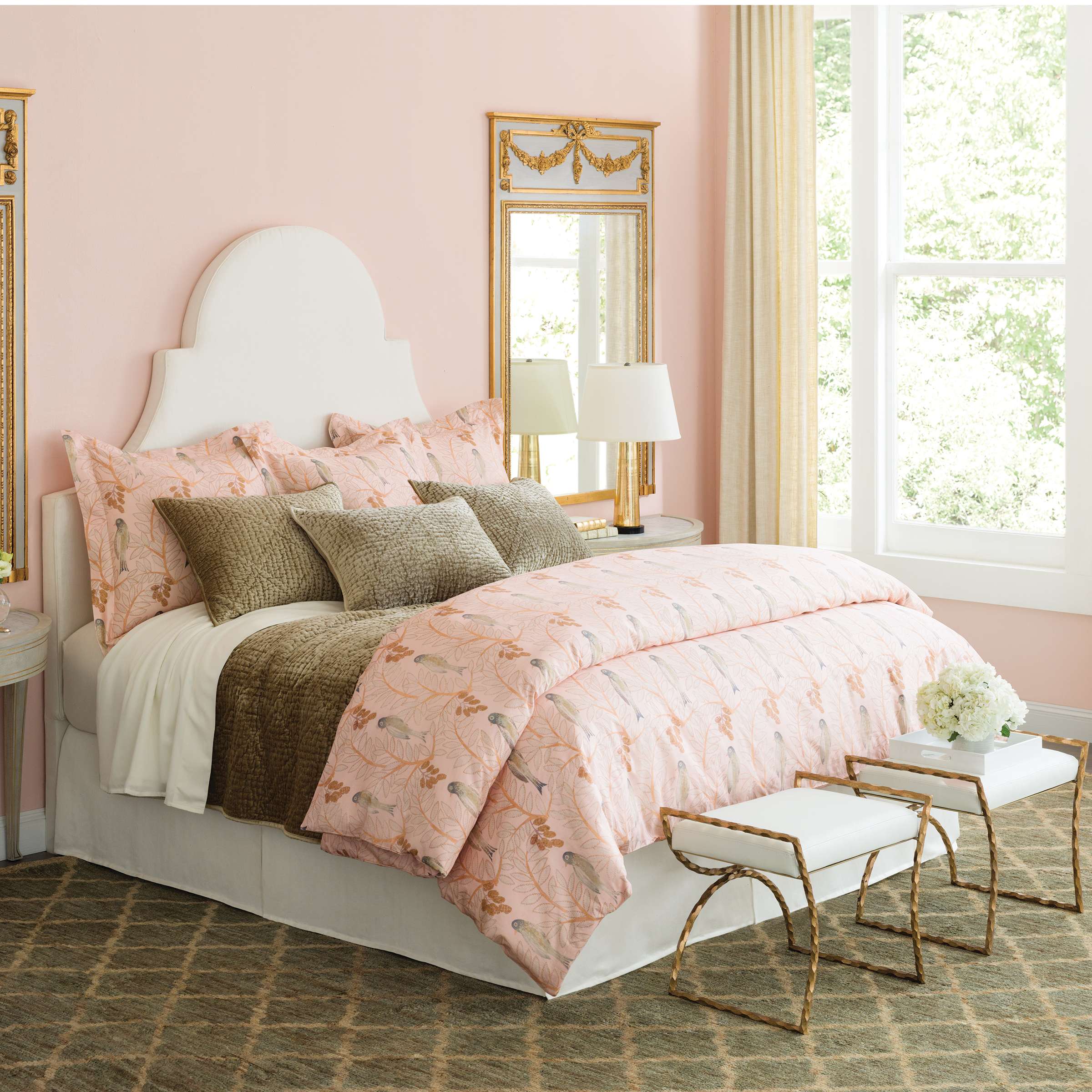 These paint colors would help create a serene Parisian oasis in your bedroom:
Strong White by Farrow & Ball
Brassica by Farrow & Ball
Card Room Green by Farrow & Ball
Mouse's Back by Farrow & Ball
Bridal Pink by Benjamin Moore
Blushing by Sherwin Williams
Sudbury Yellow by Farrow & Ball
Moving on to our other new spring pattern, Jardin! This feminine, soft floral (named after the French word for garden) boasts watercolor daubs in plum, fuchsia, azalea, sky, and jade.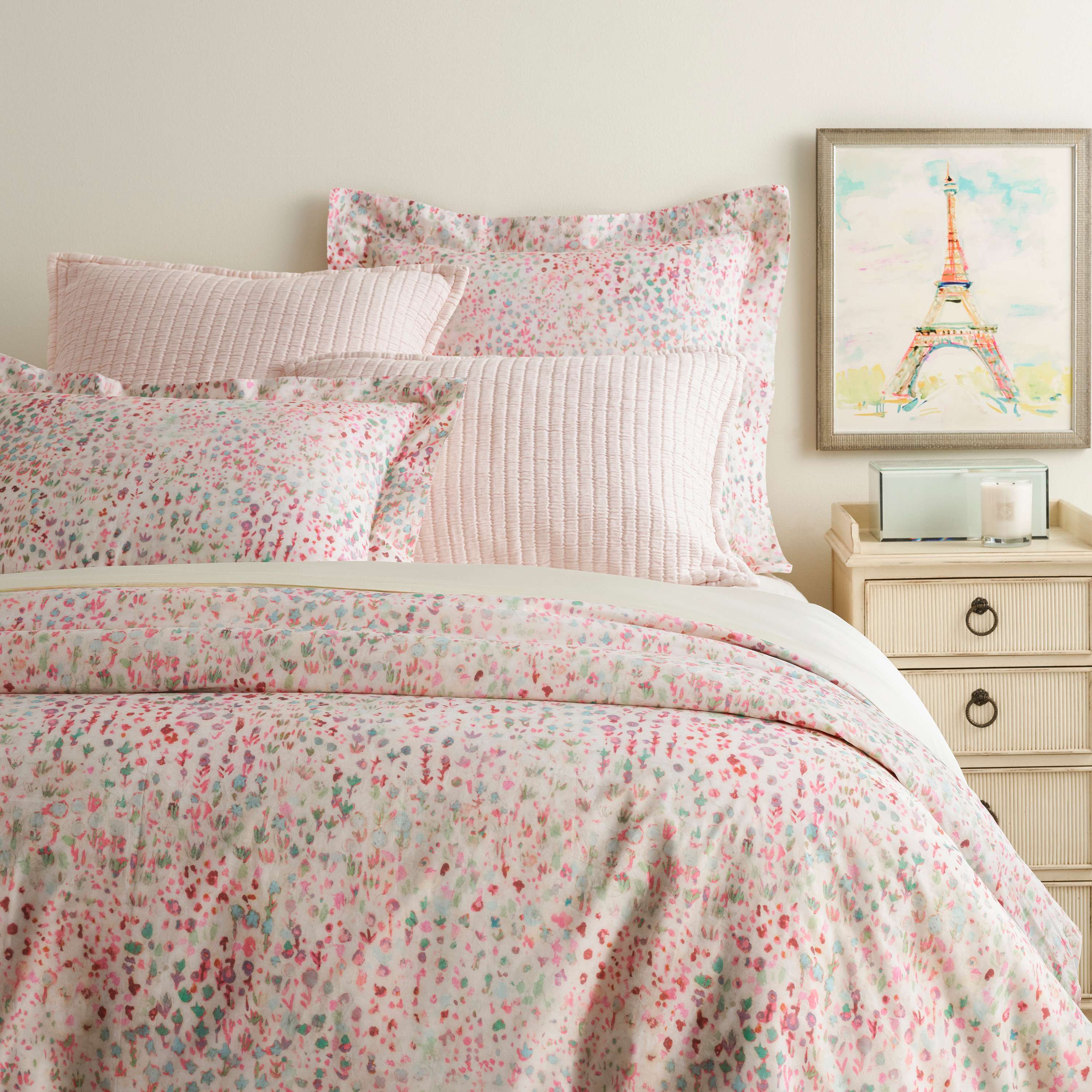 Annie and team fell in love with this artwork while in Paris last spring and immediately knew it would be a beautiful addition to the spring collection.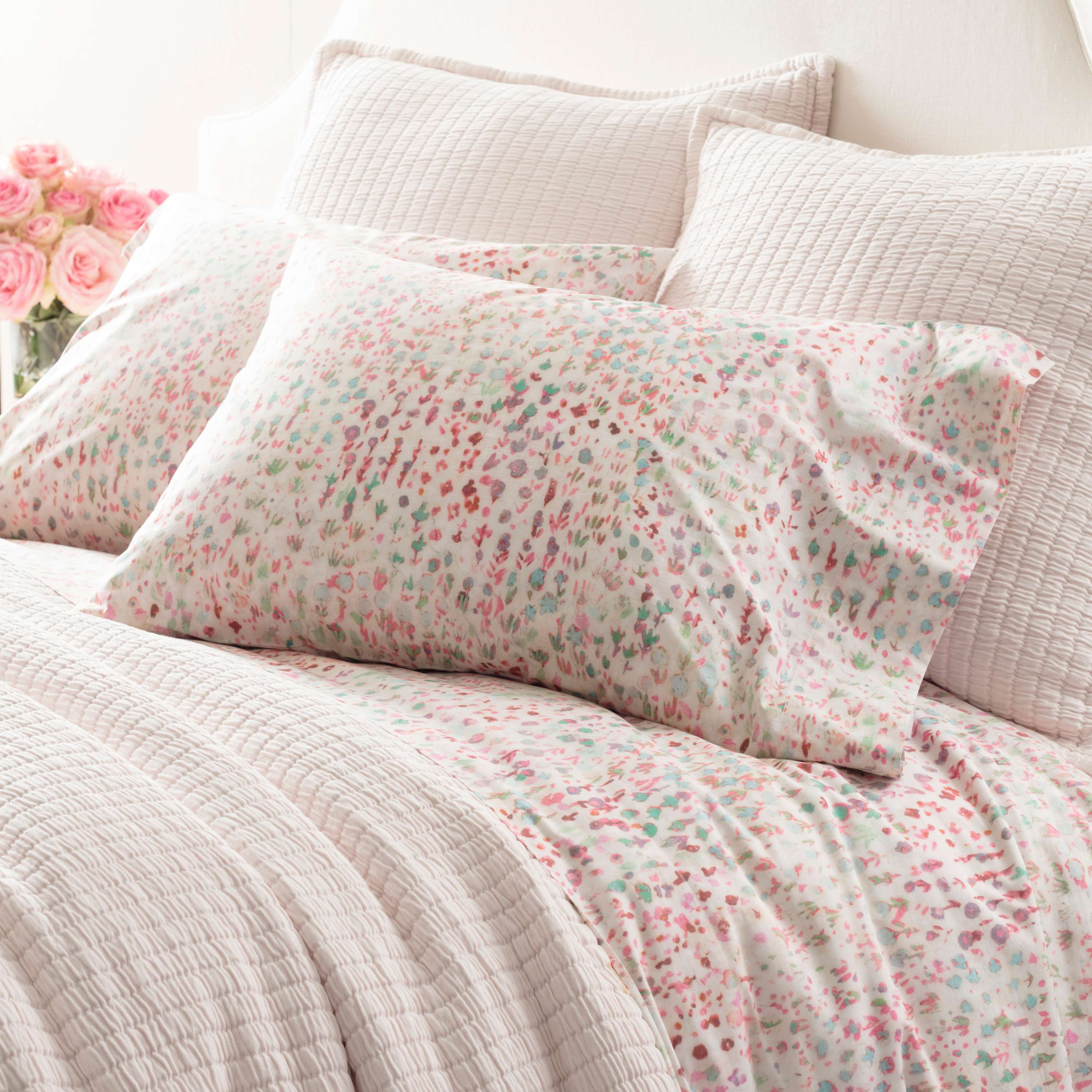 Find the perfect paint color to coordinate with this whimsical pattern…
Nancy's Blushes by Farrow & Ball
Antiguan Sky by Benjamin Moore
Bridal Pink by Benjamin Moore
Misty Memories by Benjamin Moore
Breakfast Green Room by Farrow & Ball
Filmy Green by Sherwin Williams
Cherry Wine by Benjamin Moore
Which new Joie de Vivre pattern do you love the most? Share your thoughts in the comments below and if you haven't already, be sure to request our new spring catalog here!
Was this article helpful?