Welcome to the fourth installment of our monthly series, "Rugs Through the Years!" Throughout this year-long series, we'll highlight 12 of our best-selling rugs, and present a few ways each fan favorite has been styled since its debut. As the cherry on top, we'll be giving away the featured rug to one lucky reader each month!
Last month, we highlighted our Swedish Stripe Rug and this month, we're looking back on our Gypsy Rose Rug, offered in both Cotton Hooked and Wool Hooked styles.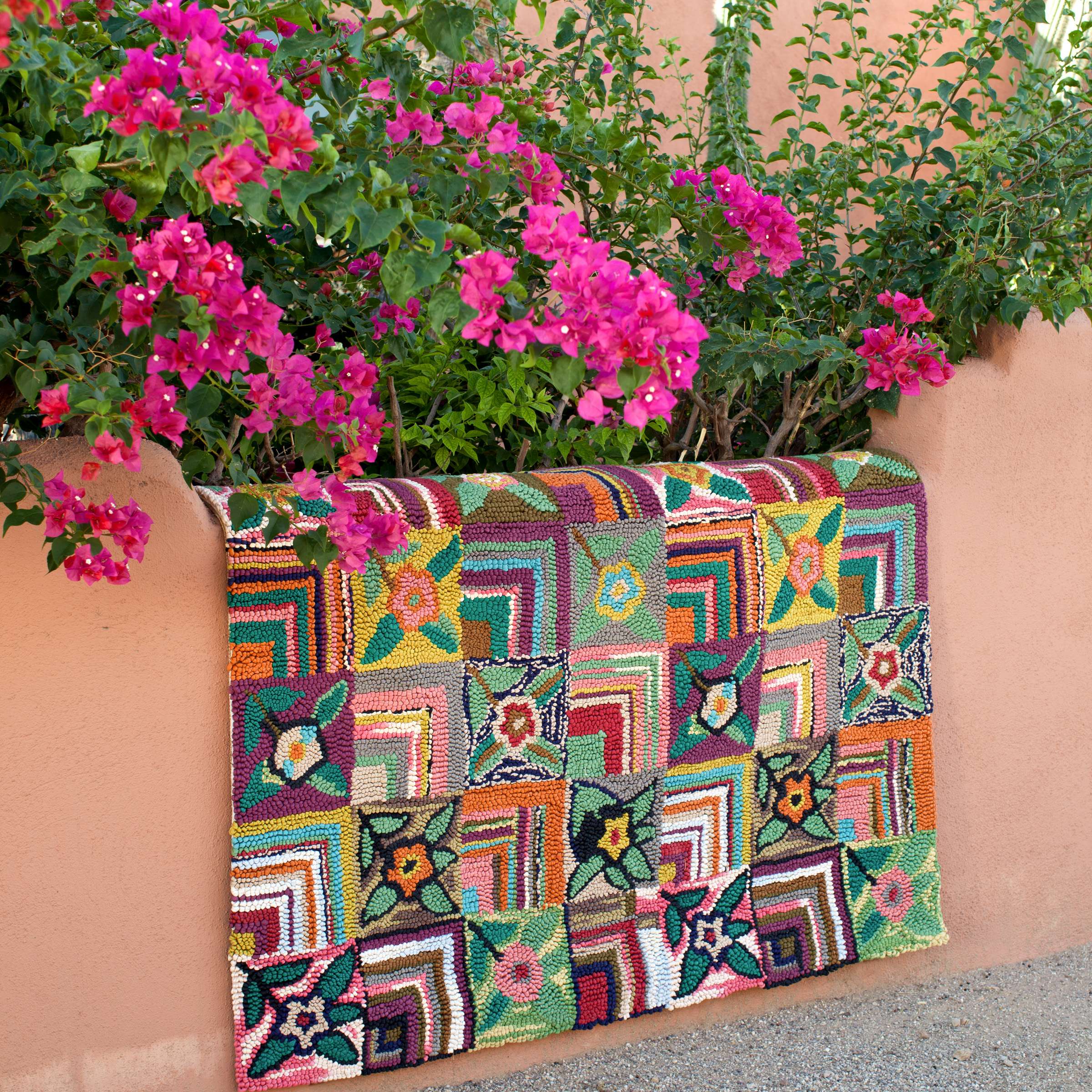 Based on a "filthy little rug" Annie found in a textile sale at the Hancock Shaker Village in Massachusetts, Gypsy Rose—all cleaned up and looking gorge in a multicolor floral—has versatility and a vintage appeal that's über-popular with decorators and homeowners looking for a dash of retro character. Let's take a peek at a few ways Gypsy Rose has been styled in years past…
Gypsy Rose Amongst Modern Art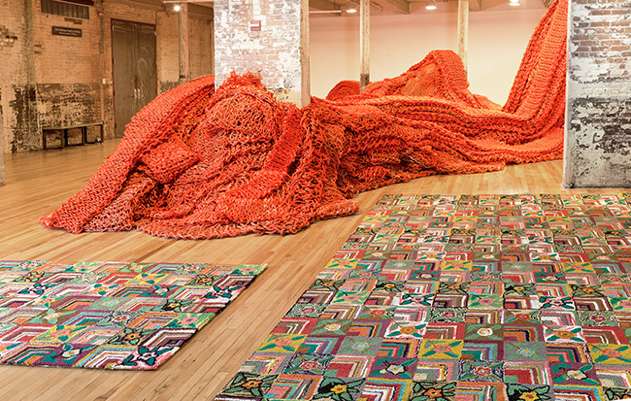 Gypsy Rose was placed in an exhibit at MASSMoCa adding bright pops of color and visual appeal to the museum's beautiful wood floors.
Gypsy Rose in a Colorful Living Room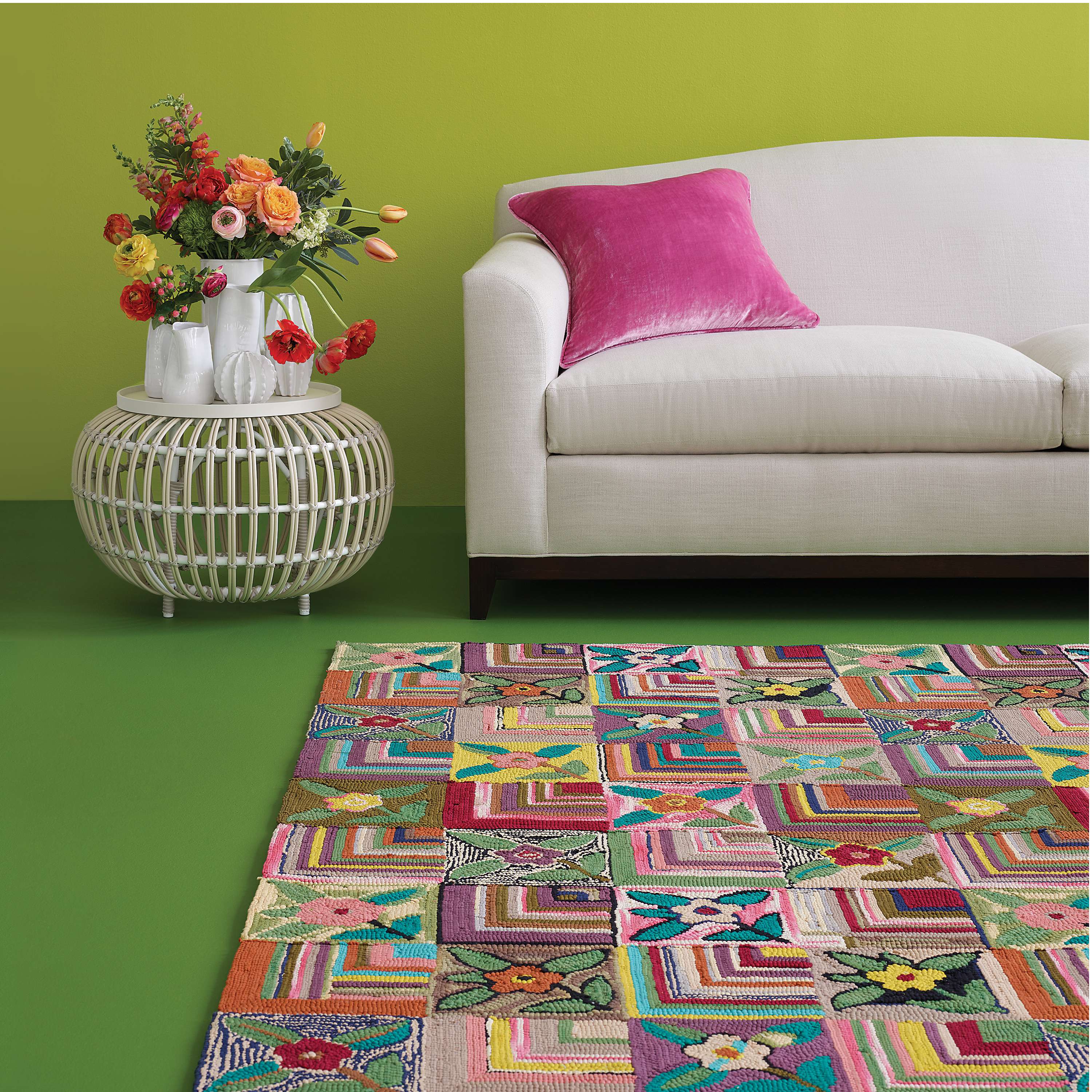 Here, a light and bright living room is grounded with a Gypsy Rose Wool Hooked Rug. The colorful palette of the rug works perfectly amongst the character-rich and happy-hued pillows, throws and storage bins. Can you tell we have a mild obsession with pattern?
Gypsy Rose in a Rustic Hallway
A complete 360 from the last crazy-colorful vignette, this rustic hallway got a dose of color and vintage charm with the simple addition of our Gypsy Rose Wool Hooked Rug.
We want to hear from you!
Which of the above Gypsy Rose "moments" is your favorite and why? Join the conversation in the comments below!
Was this article helpful?