When the mood strikes or seasons change, it's always fun to switch up home decor accordingly. Unfortunately, full-room makeovers can get pricey and take serious planning, so sometimes it's just as fun and effective to swap out small pieces for an equally as dramatic change. Our favorite way to bring a room from "blah" to beautiful is by incorporating decorative pillows brimming with intricate, hand-crafted embellishments. Scroll down to see some of our favorite sassy decorative pillows and a closer look at their careful detailing.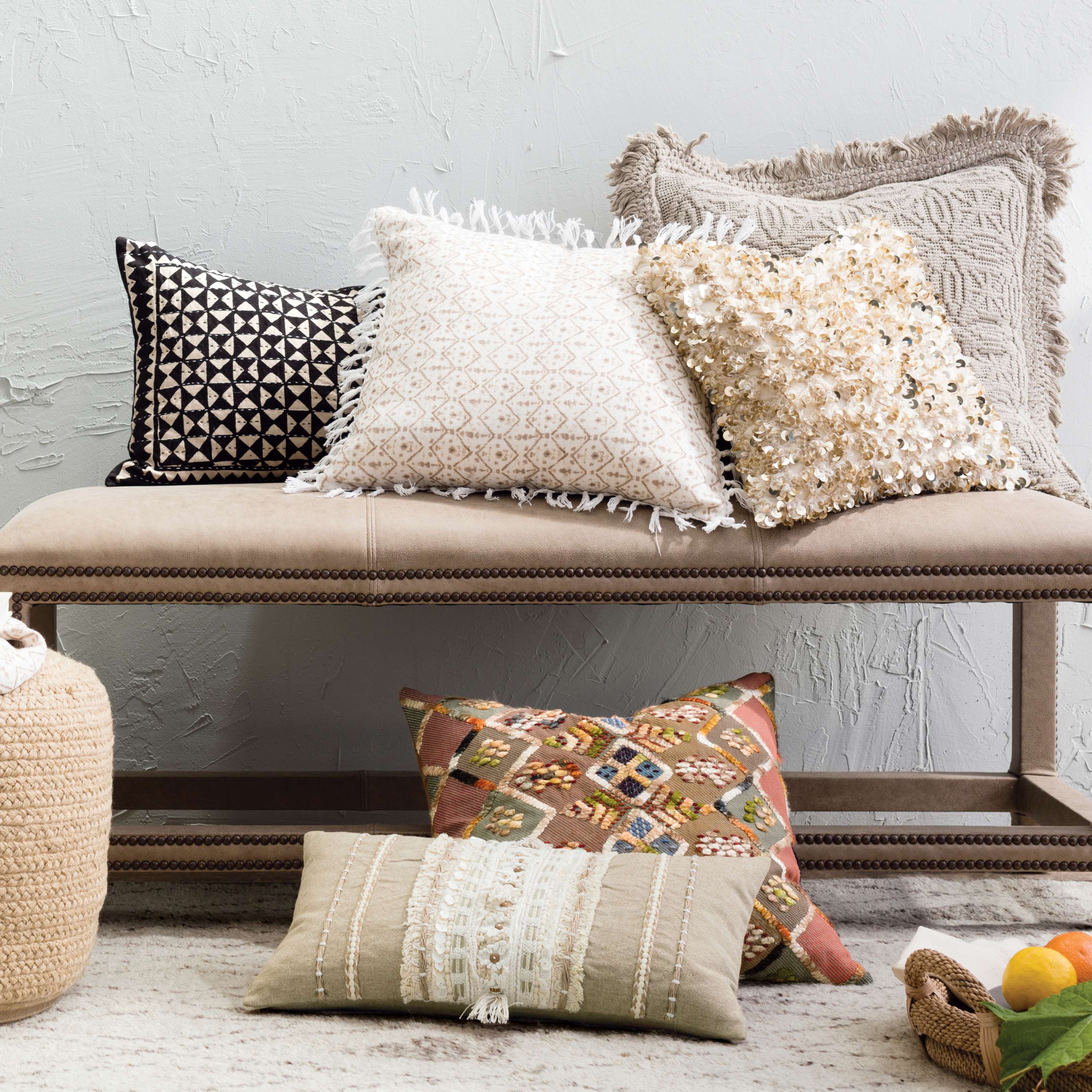 Bolly Decorative Pillow
This shimmery pillow was inspired by the sheen and color of seashells at the beach. We are in love with the rich beading and embroidery details.
Placing just one of these beauties on your bed or on a chair or sofa can instantly elevate the glam factor in your space!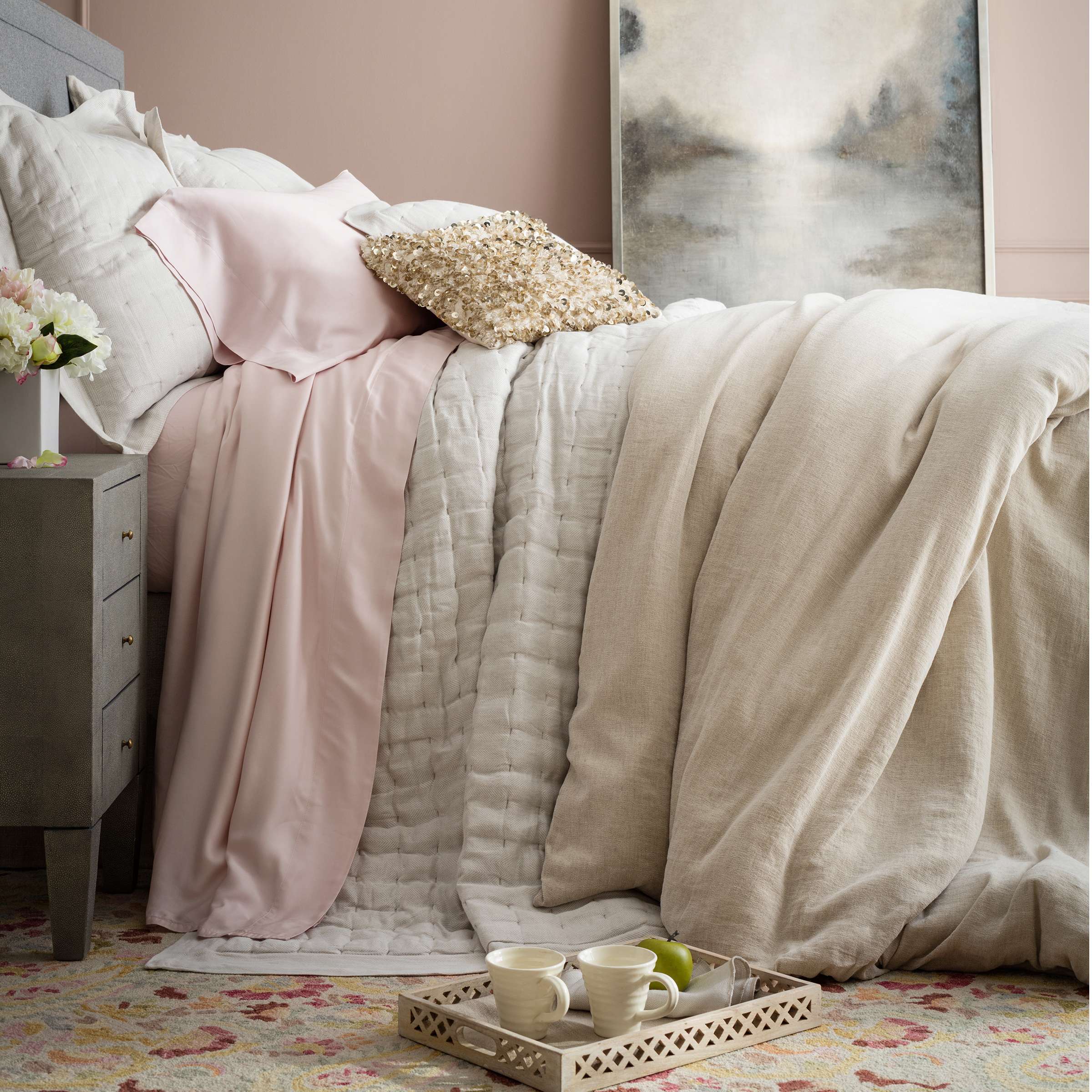 Pointillism Decorative Pillow
Our Pointillism Pillow was named after the technique of Georges Seurat, the 19th century French impressionist painter. The bright, cheerful yarns are eye-catching and make any space immediately happier.
Just look at that intricate detailing! Design tip: This pillow pairs perfectly with our Blossom bedding.
Glitz and Ritz Decorative Pillows
New to our decorative pillow selection, these beaded wonders, Glitz and Ritz add instant glamour and sparkle to your space, with antique silver bugle beads and gunmetal glass nuggets.
Try placing them on your bed (linen bedding works best) or on a chair that needs a little extra pizazz!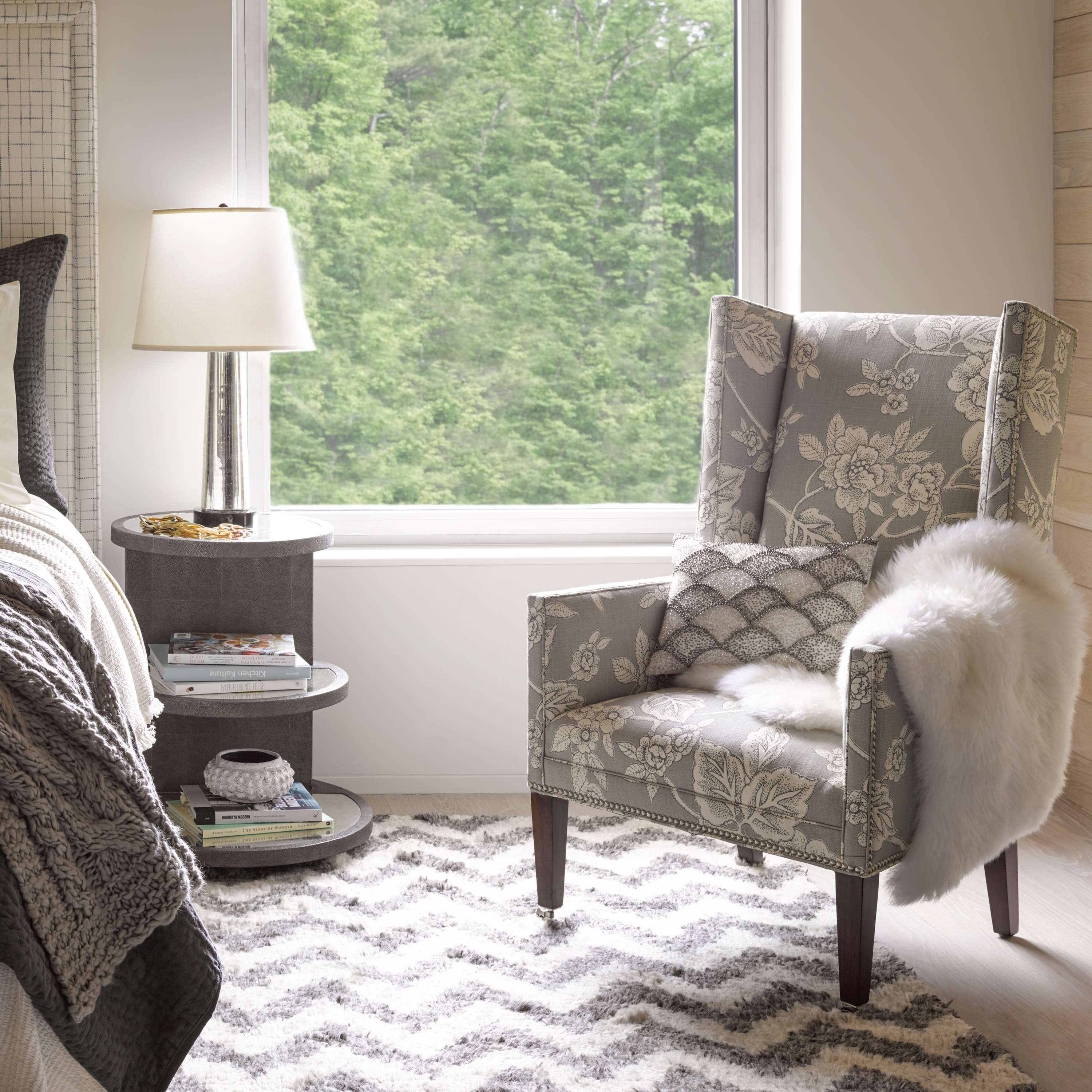 Pilani and Goa Decorative Pillows
For those who strive to bring elements of nature indoors, our Pilani and Goa decorative pillows are the perfect additions.
The intricate detailing is reminiscent of tree bark, fossilized fields of ammonites, and sedimentary rock. The acid wash finish adds even more visual and textural interest.
Incorporate one or both of these "orglamic" masterpieces to your bed for a not-so-boring neutral addition.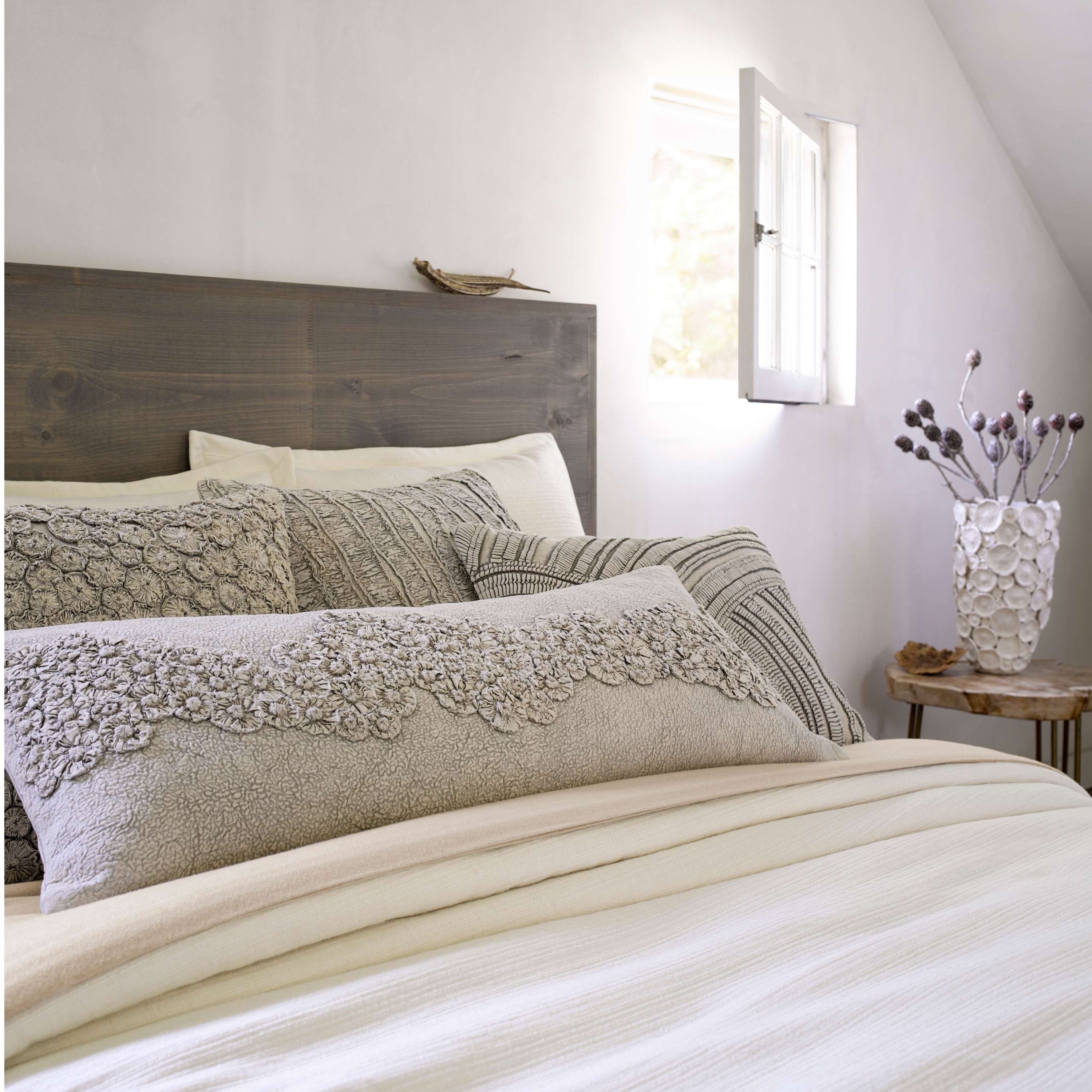 Kenya Embroidered Decorative Pillow
Our Kenya Embroidered pillow offers the perfect amount of eclectic appeal to any space.
We love its colorful, African-inspired embroidery and desert shades of clay, sand, and sky. Talk about a bohemian dream!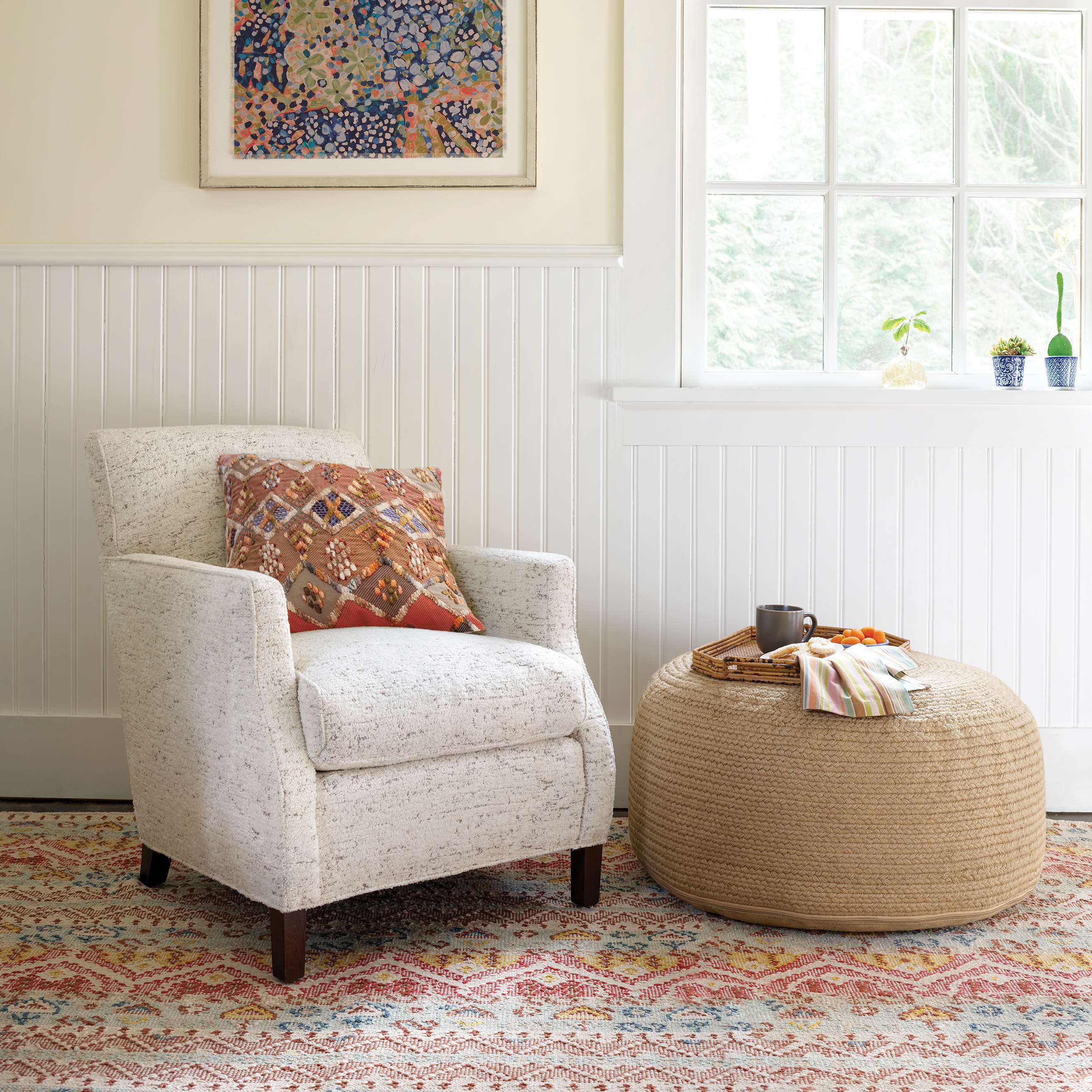 Mineral Applique Decorative Pillow
Another new addition to our collection, the Mineral Applique decorative pillow is simply a gem. We can't get enough of the individually hand-cut and appliqued design.
Try adding it to your bed for instant interest and appeal.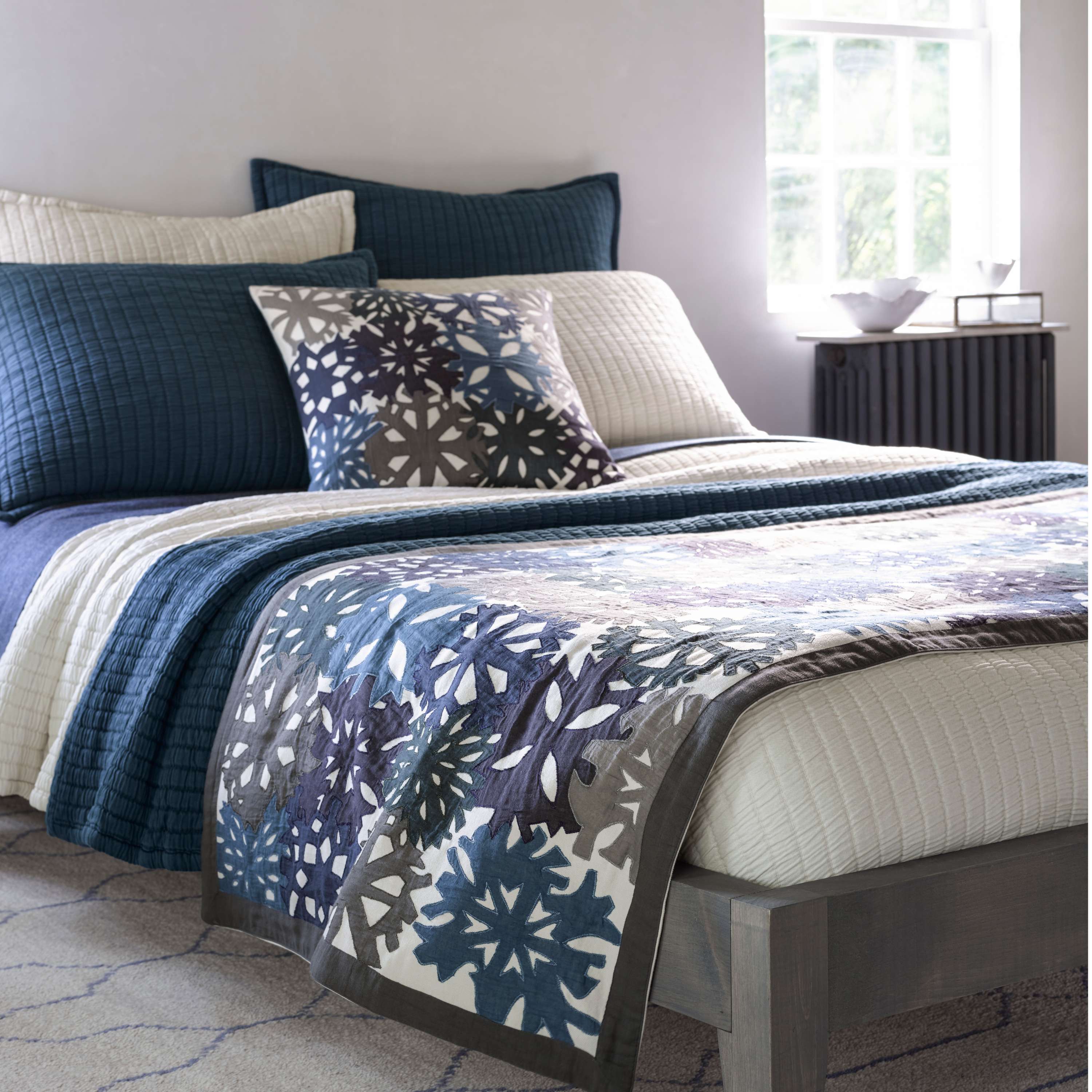 Which one of our exquisitely-detailed decorative pillows is your favorite? Where would you use it in your home? Share your thoughts in the comments below!
Was this article helpful?