You've surely heard the saying, "it's all in the details." When it comes to home décor, and bedding in particular, we could not agree more. Ruffles, pleats, trim and embroidery, they just make everything a bit more unique and pleasing to the eye. Read on to learn more about dressmaker details and how to recognize and appreciate them in your favorite bedding and accessories.
What Are Dressmaker Details?
Think of the way a satin dress falls from a draped shoulder into soft pleats at the waist, or the cascading ruffle on a curtain. These ornate dressmaker details turn mere fabric into a seductive statement, adding interest and sophistication to any space. Dressmaker details can be divided into two categories: architectural detail and adornment.
ARCHITECTURAL DETAIL
Using a needle and thread to create a 3-D form, such as:
Pleating
Ruffles
Pin Tucks
Smocking
Button Tufting
These apply to window treatments, bed skirts, bedding, and upholstered pieces, like chairs, sofas and headboards.
/ Lodi Silver Matelassé Shams and Coverlet
/ Massimo Silver Duvet Cover and Shams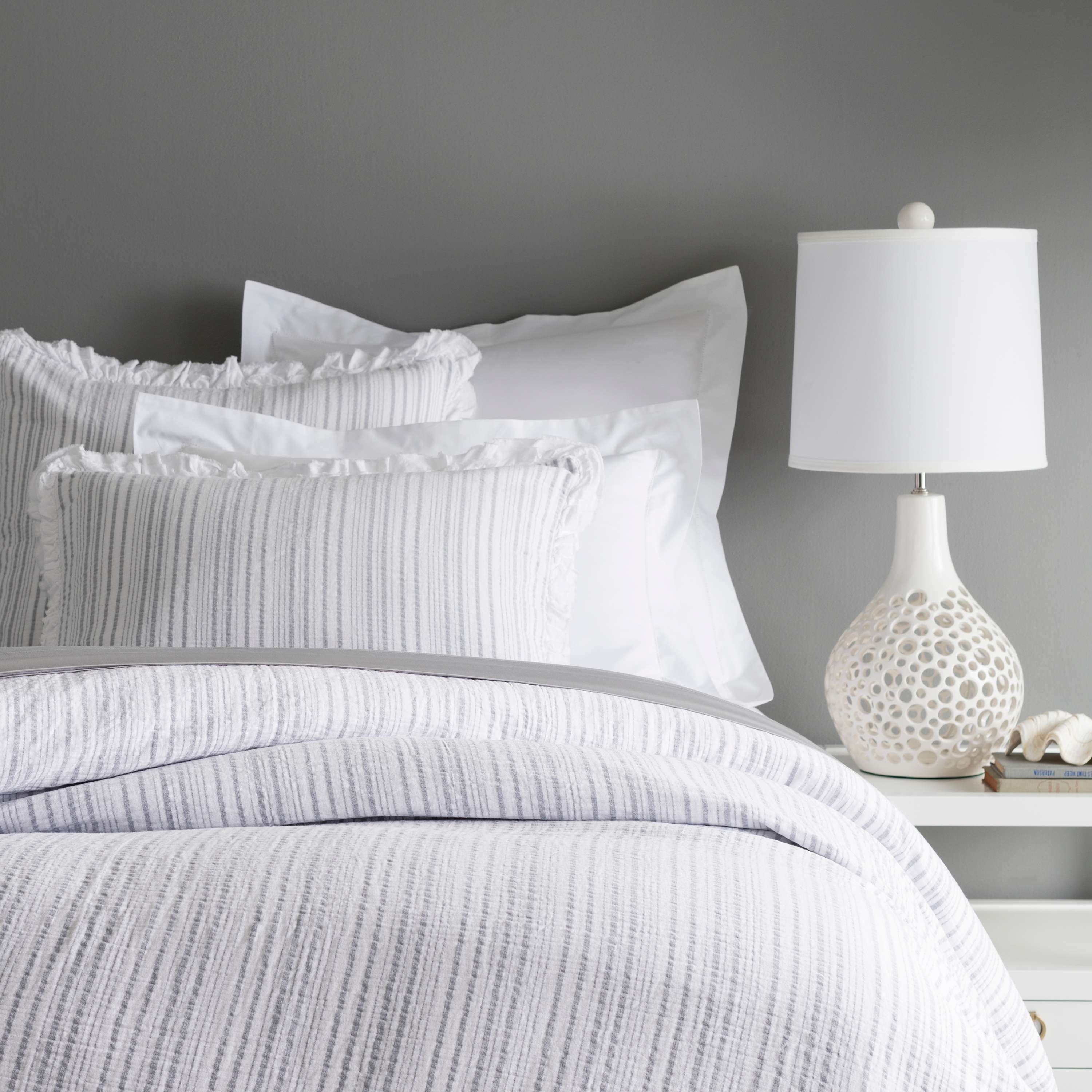 ADORNMENT
Adding embellishment to the surface of an item that attracts and engages the eye such as:
Lace edging and other trims
Embroidery
Beading and sequins
Applique
Buttons
Gimp
Nailhead Trim
These details can be used anywhere, from curtains and pillows to upholstery and slipcovers.
Glaze Sequin Grey Decorative Pillow and Bed Skirt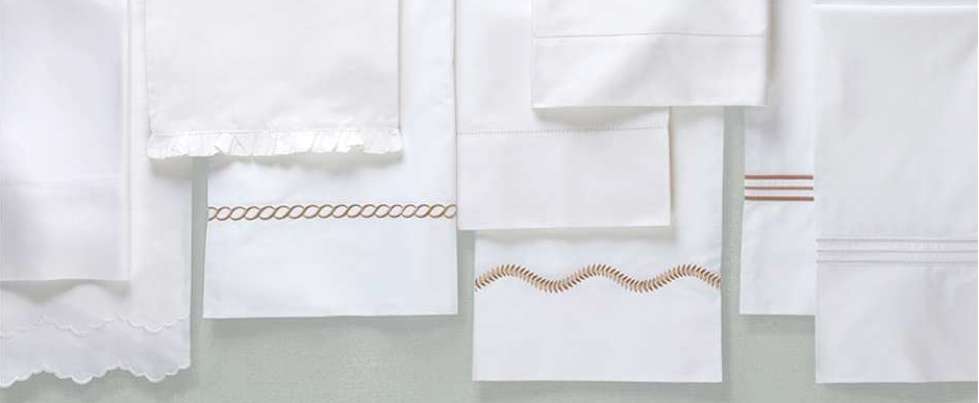 Ruffled and Embroidered Bed Linens
The key to dressmaker details is to not overdo it. Dressmaker details should enhance the piece they're used on, not overwhelm it.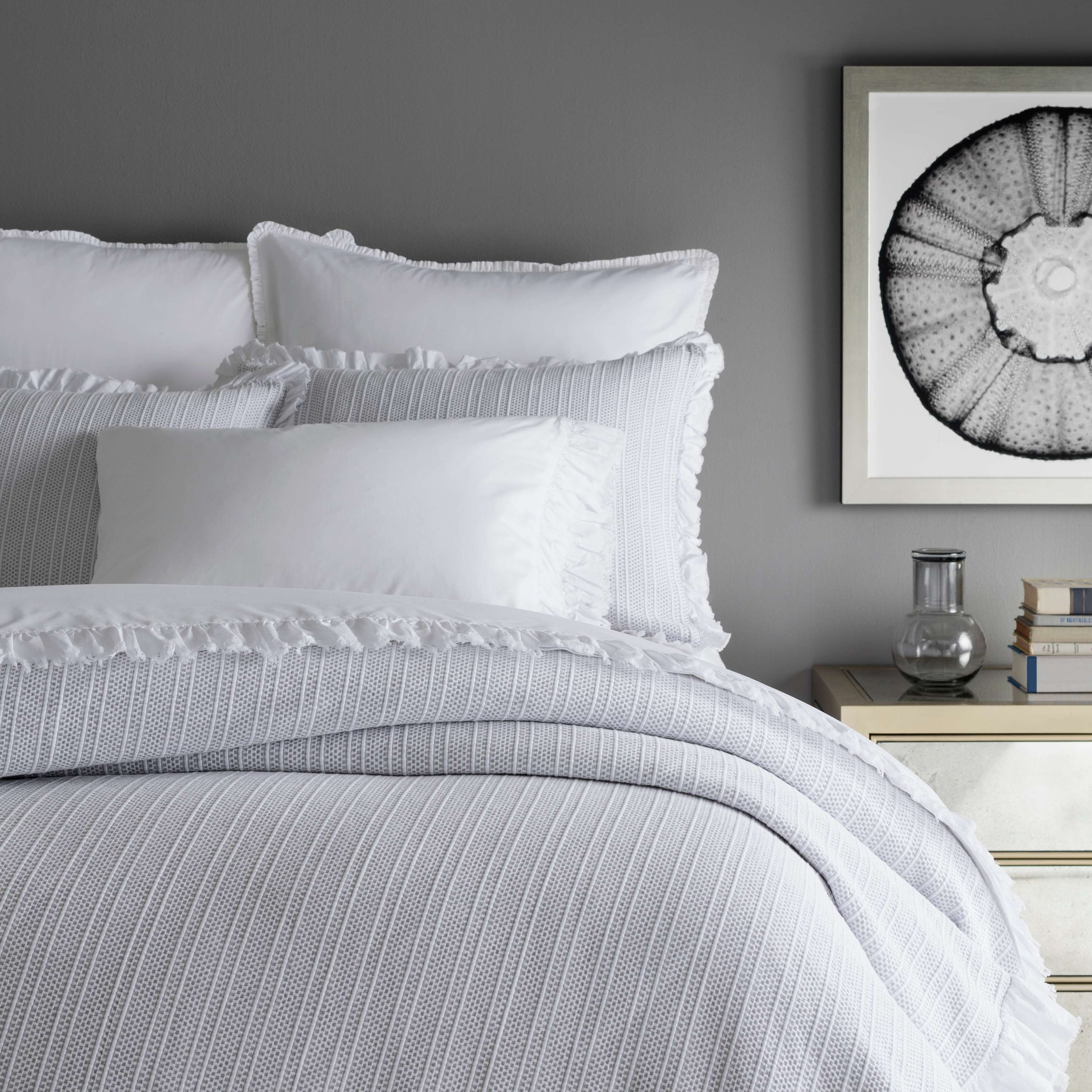 Regina Grey Coverlet and Shams / Laundered Ruffle Sheeting
Dressmaker details add softness, femininity and a touch of refined romance to any space. Here three of the most popular and widely-used dressmaker details:
Embroidery
Delicately embroidered sheeting can add subtle beauty to your bed without being overwhelming.
Embroidered decorative pillows offer texture and visual interest to a bed or piece of furniture and can be easily swapped out with changing seasons or tastes.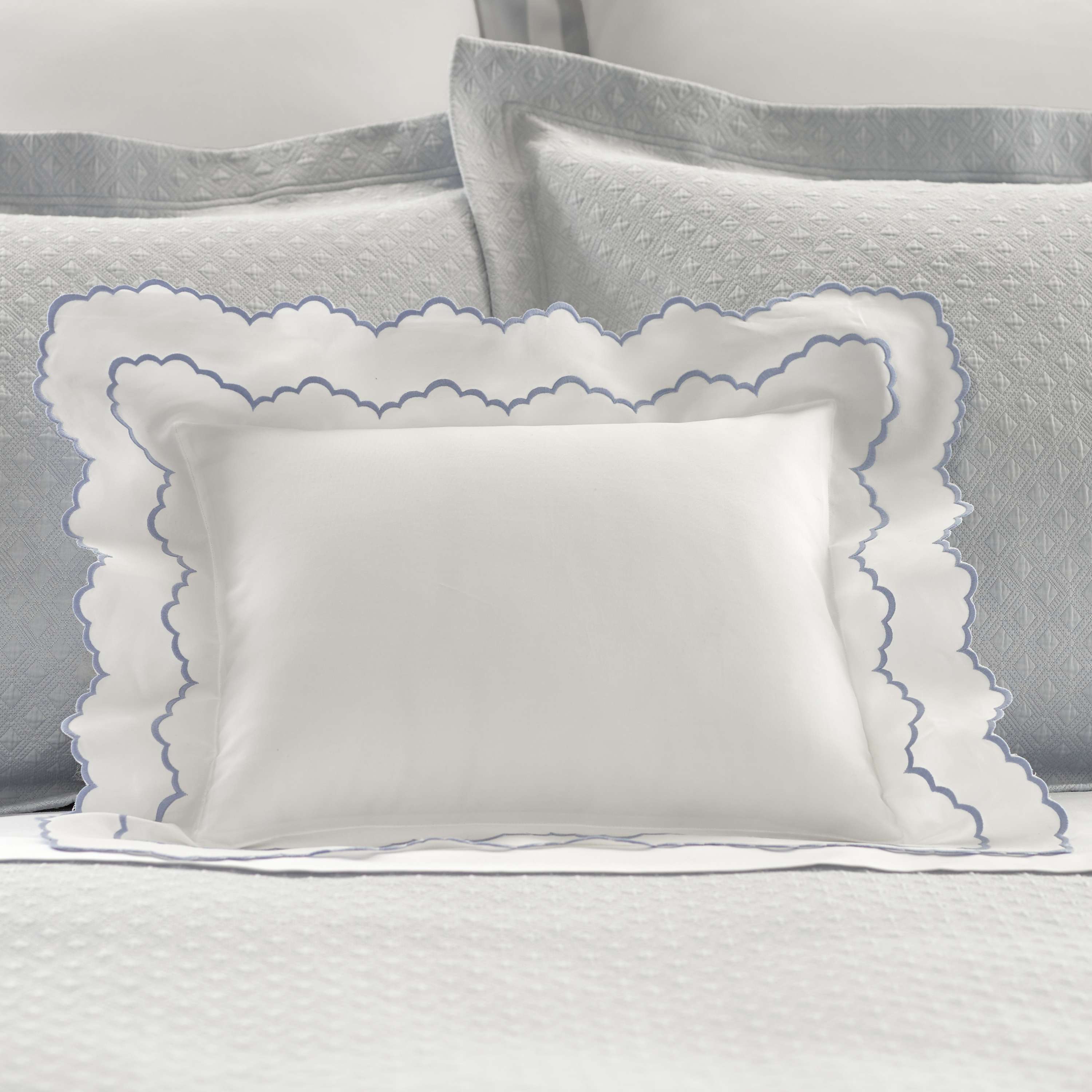 Tufting
Tufting is an easy way to introduce dressmaker details to an interior. Think tufting on a fabulous sofa, a sculptural headboard or a luxurious armchair or ottoman.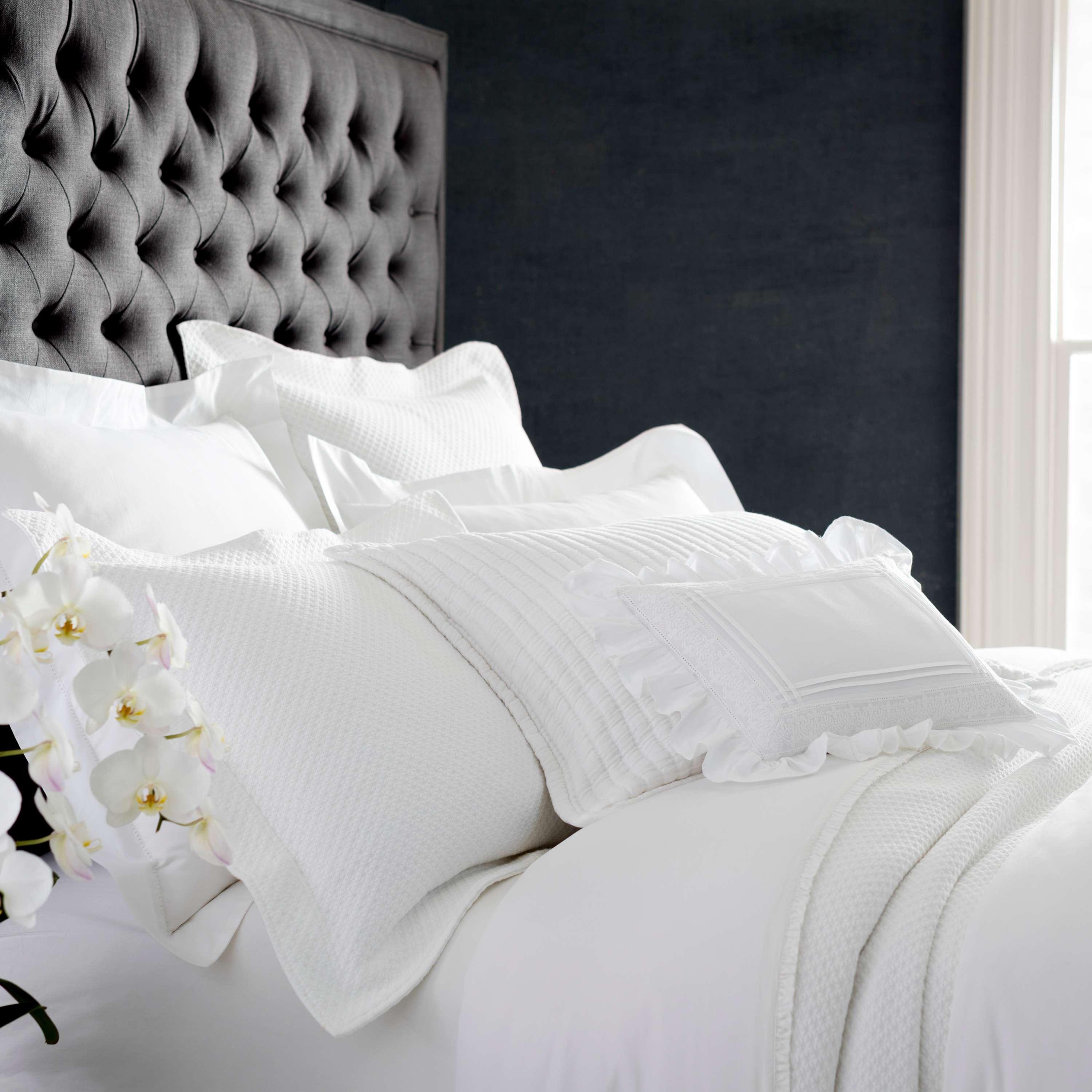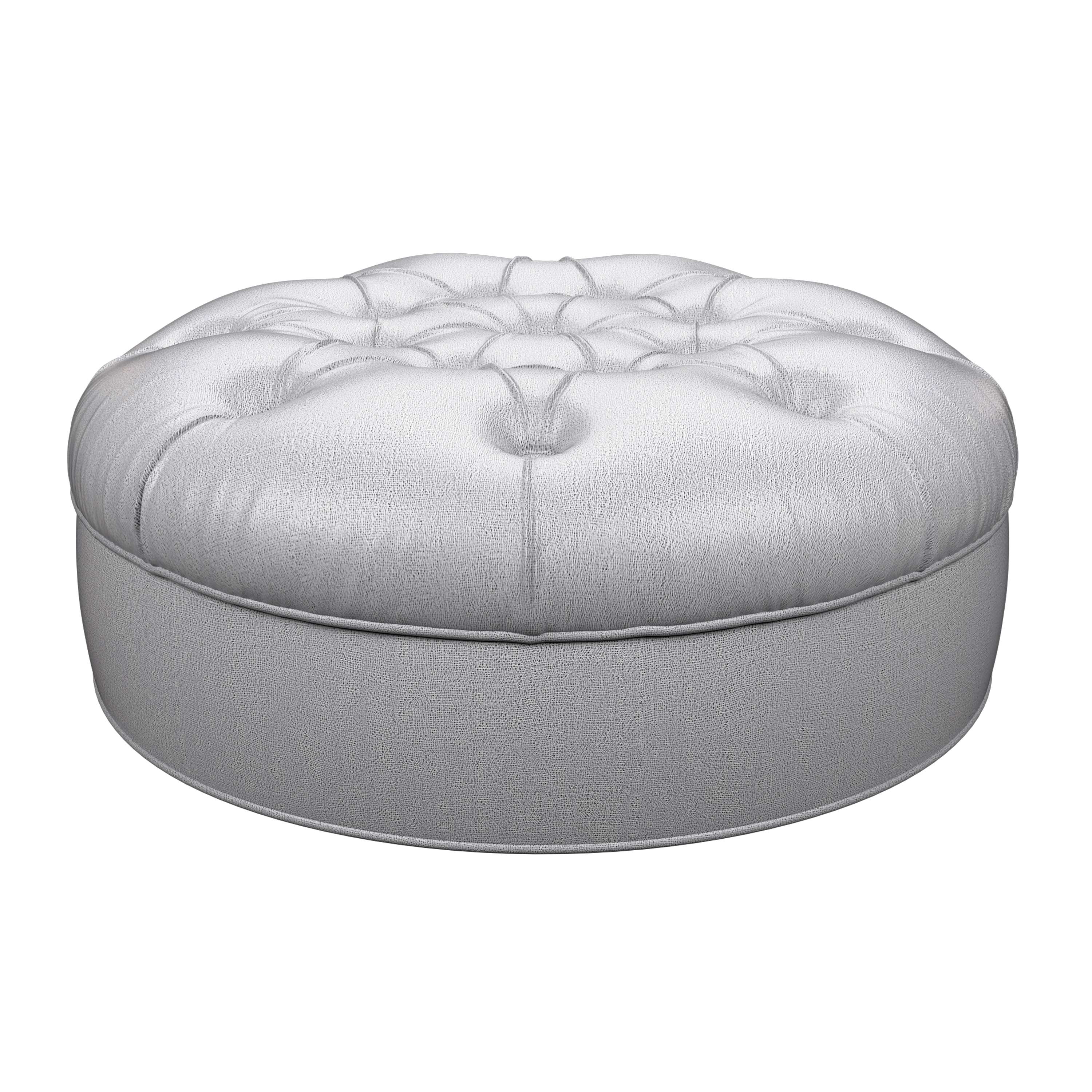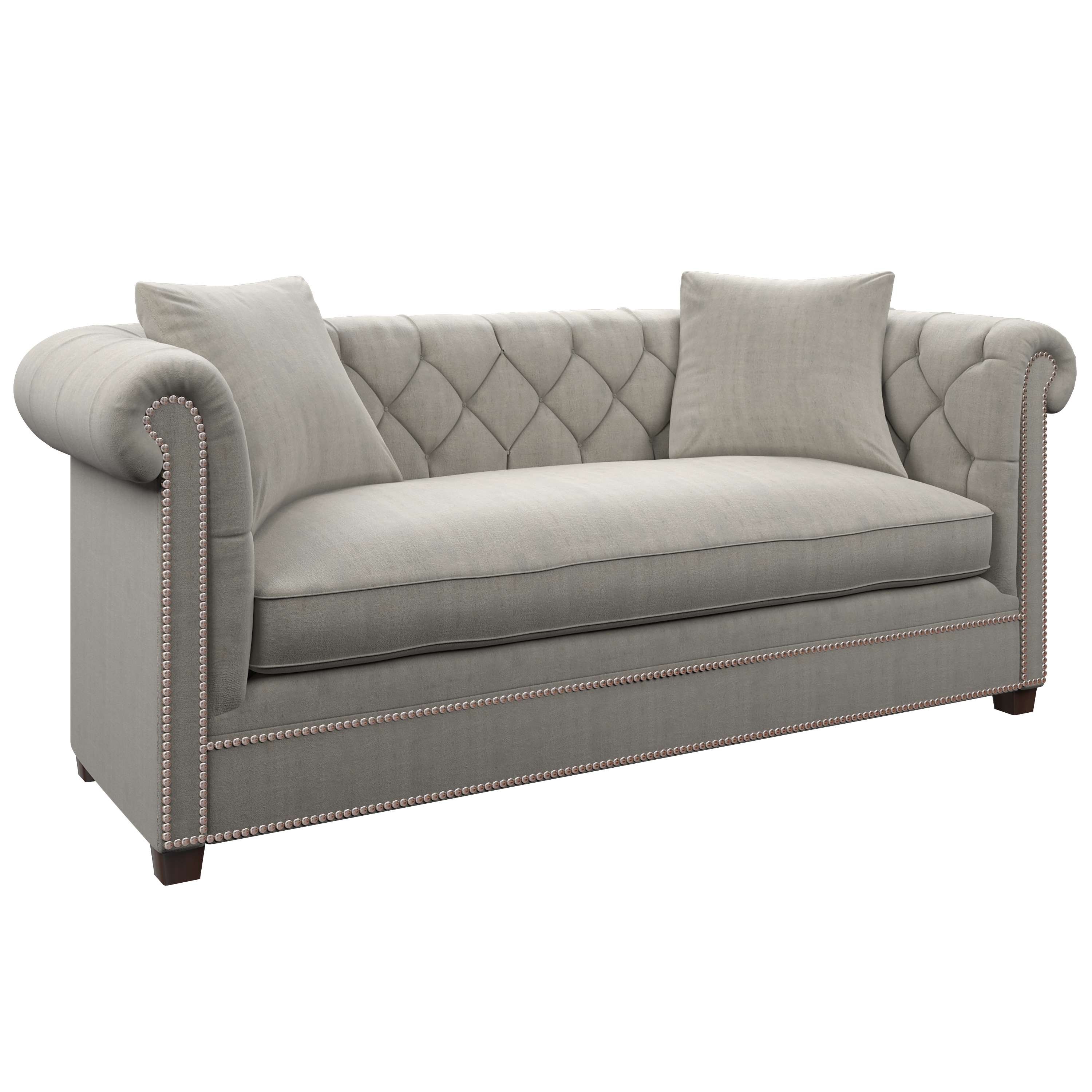 Ruffles
Ruffles are the epitome of femininity. Annie loves a three- to four-inch single-sided ruffle or pleat on the edge of a curtain or pillow sham (shop ruffled bedding here). And who doesn't love a bit of a ruffled detail on a chair?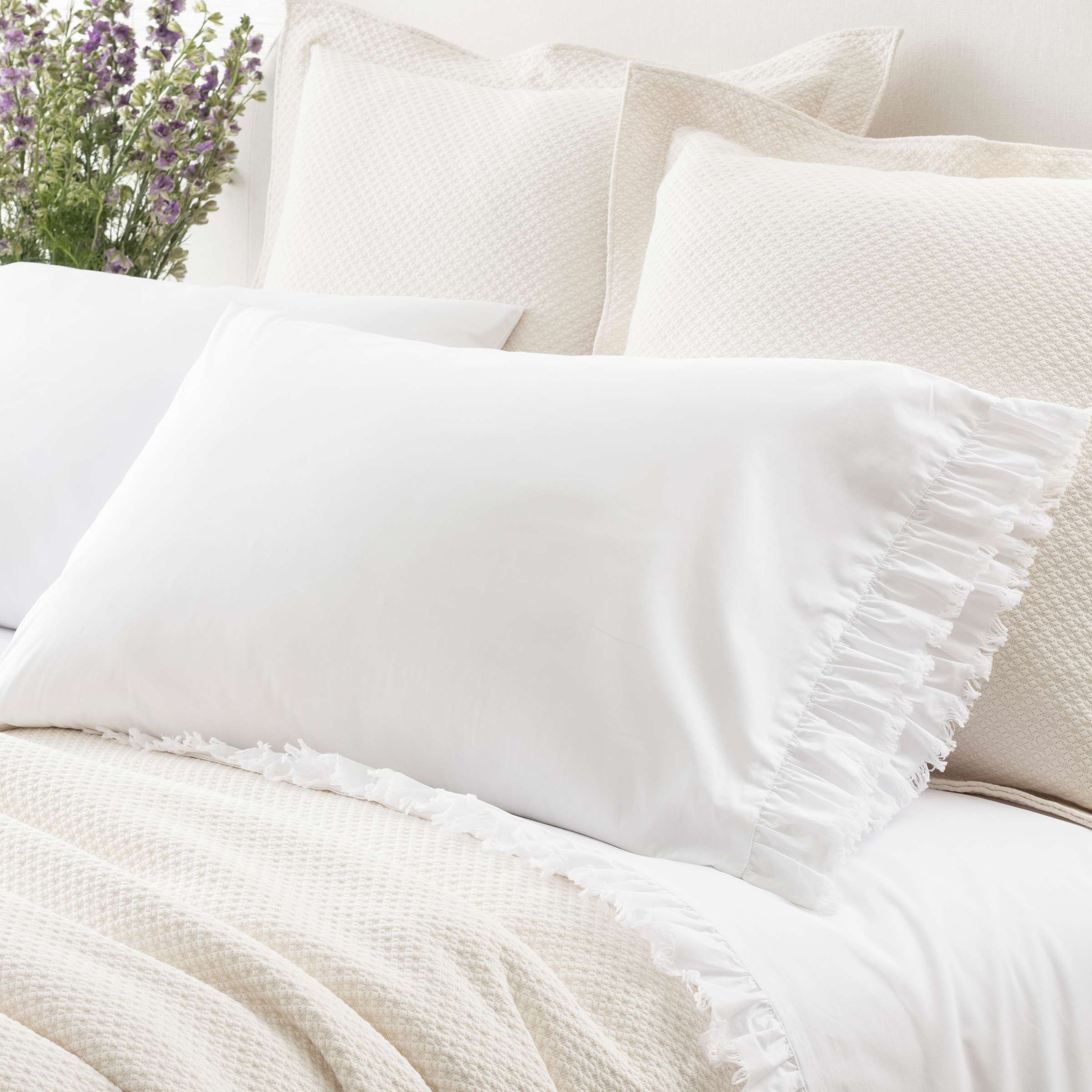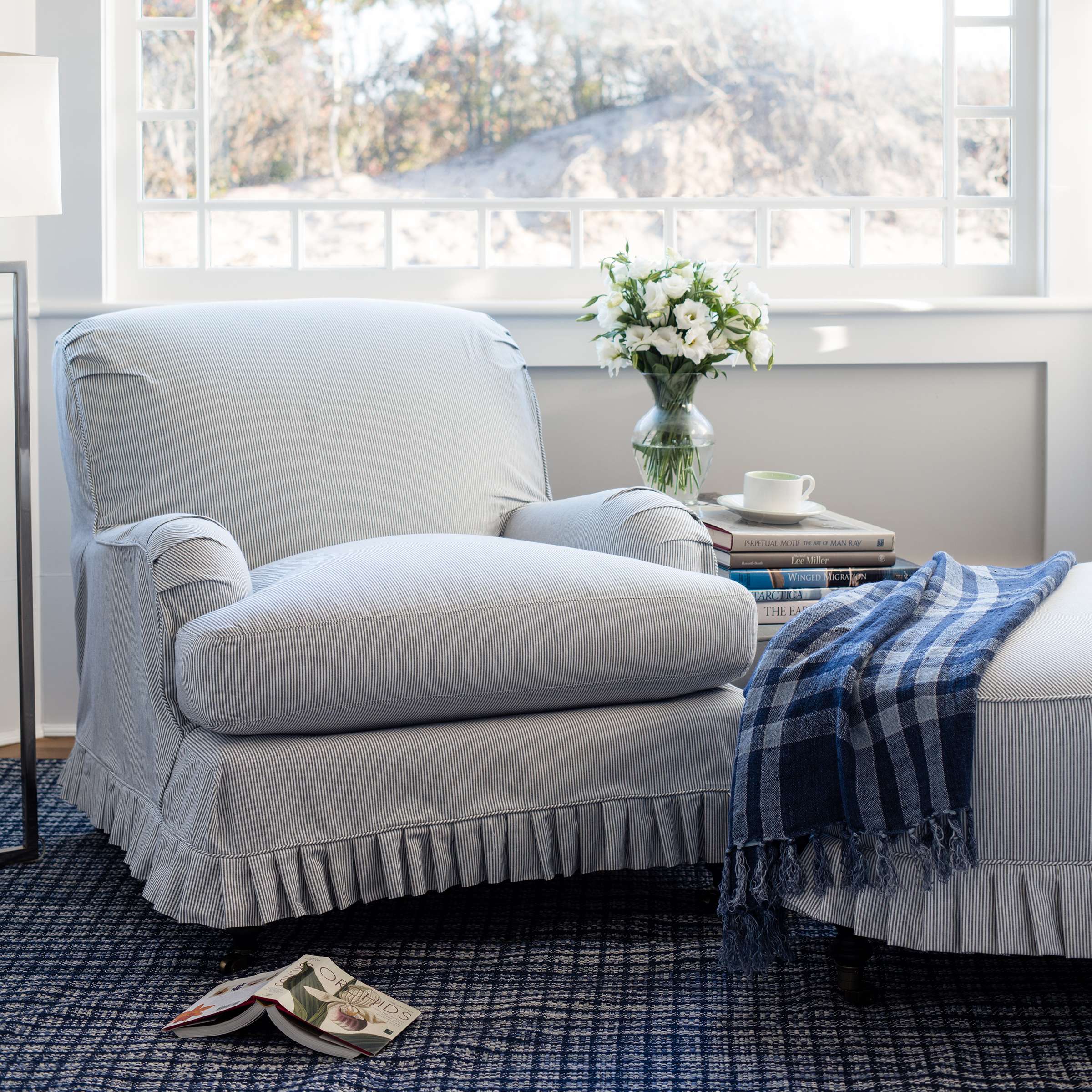 What are some of your favorite dressmaker details? Share your thoughts in the comments below!
Was this article helpful?