To help you find those perfect presents, here are a few of Annie's favorites. They just might be the answer for nearly everyone on your list…and that includes you!
Blinged-Out Tote Bags
We've added a touch of metallic flair to the ever-reliable canvas tote. We went full-on glam for these totes, trimming one in silver, one in rose gold, and one in gold.
Instead of a large gift bag to wrap an odd-shaped present, tuck it in this tote instead, and your gift wrapping is done. Plus, you've just double-gifted your recipient.
These totes are an elegant way to make gift deliveries to various friends. They're much sturdier than a shopping bag—no spills!
A Clutch to Make You Shine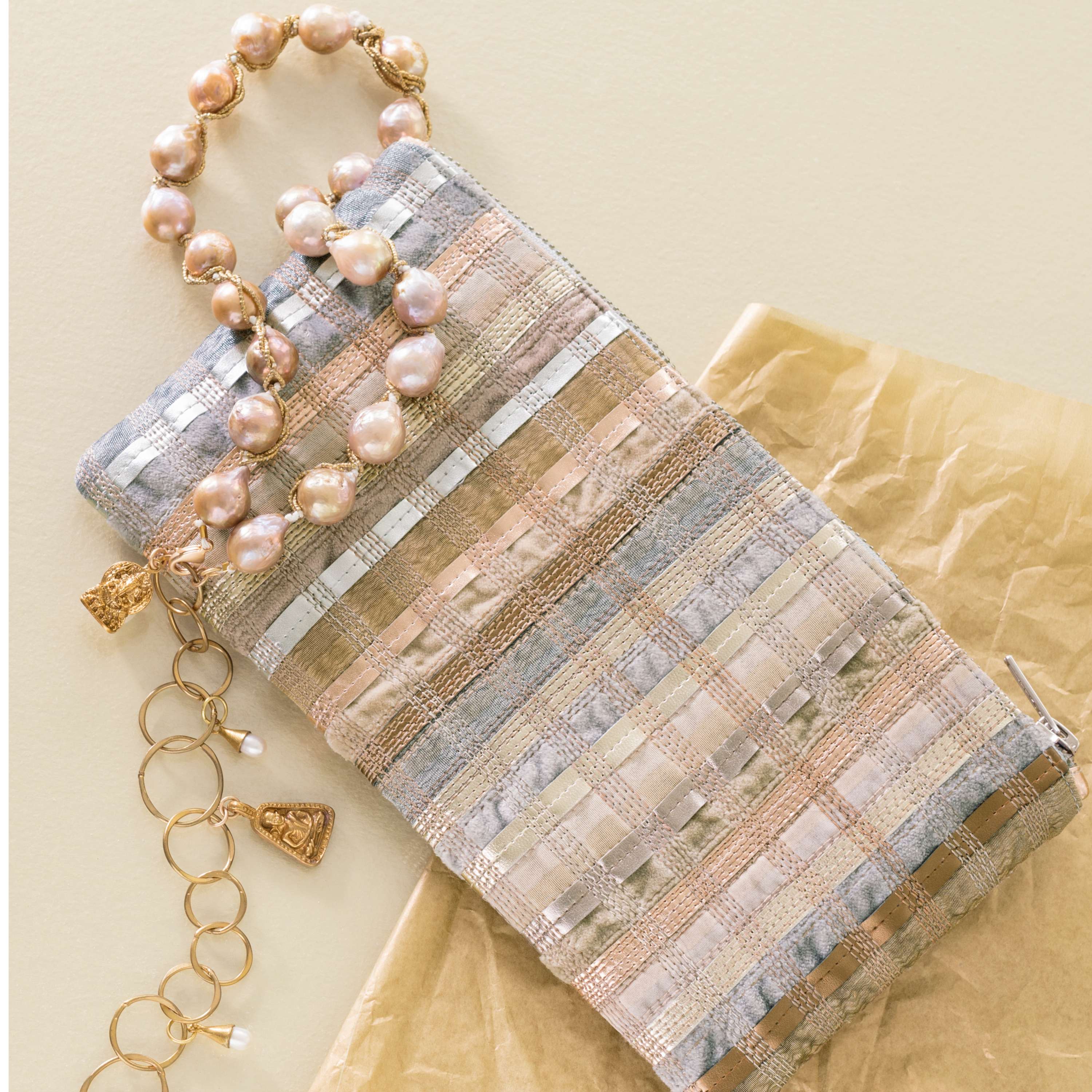 Much of the holiday glow this season is thanks to a profusion of metallics, so you'll be right on trend with this clutch.
It can hide in a larger work bag by day, then appear the moment the night is young. Its compact, flat shape travels like a dream. It's also zippered and pocketed inside, making it practical as well as pretty.
Beautifully Scented Mercury Glass Candles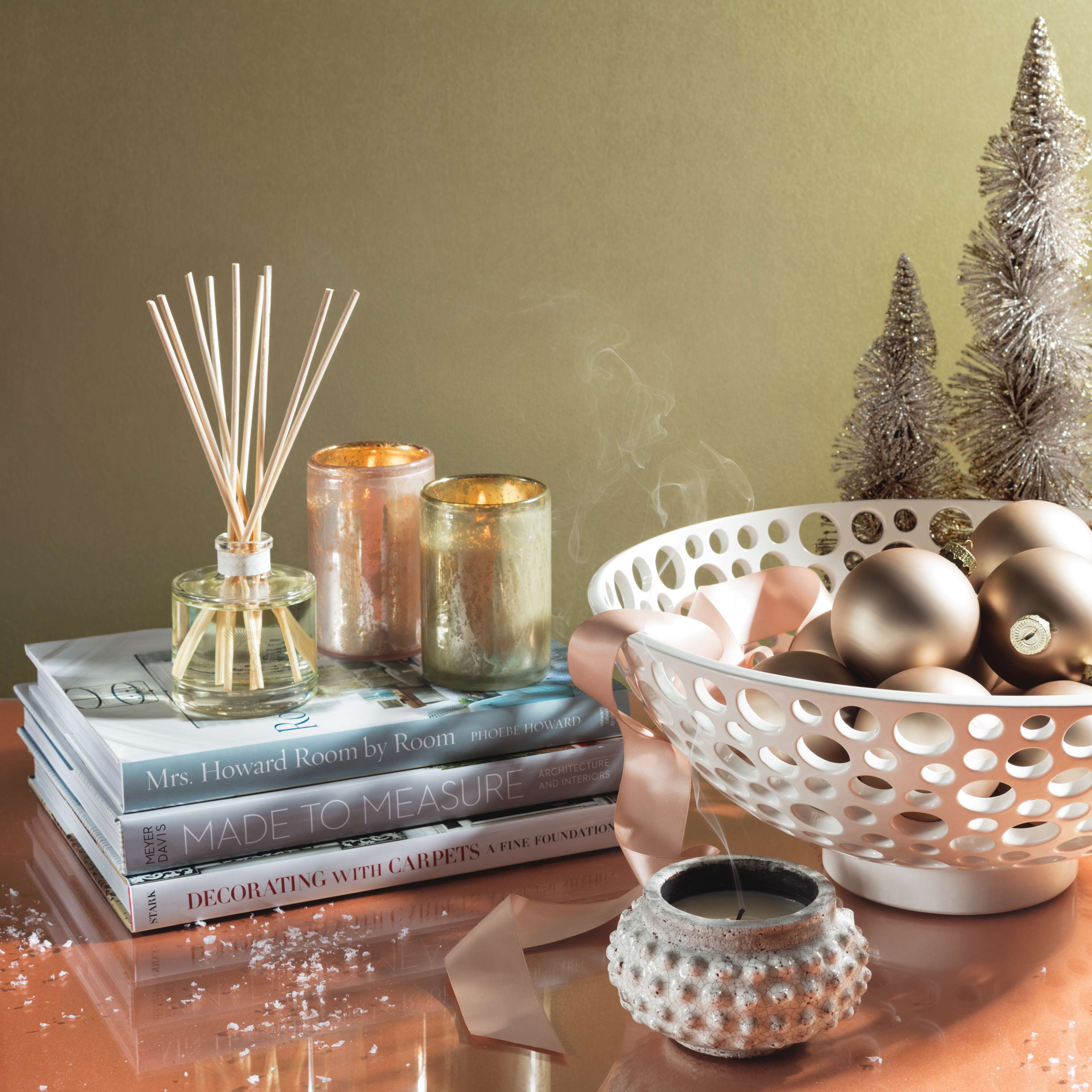 These candles produce a lovely reflection – literally! Mercury glass (which, rest assured, is not made from mercury) has a wonderful light-reflecting quality. This makes it an ideal candle holder. The double-walled glass contains a silvery solution in between, which gives it its shine.
Annie took her exclusive mercury glass holders and arranged for Linnea's Lights to hand-pour their luxurious scented soy candles into them.
Make these bright and shiny scented beauties your default hostess gift. Keep a few on hand for last-minute gifts as well—they come beautifully boxed and ready to gift.
A Spa Escape – In Bottles and Bars!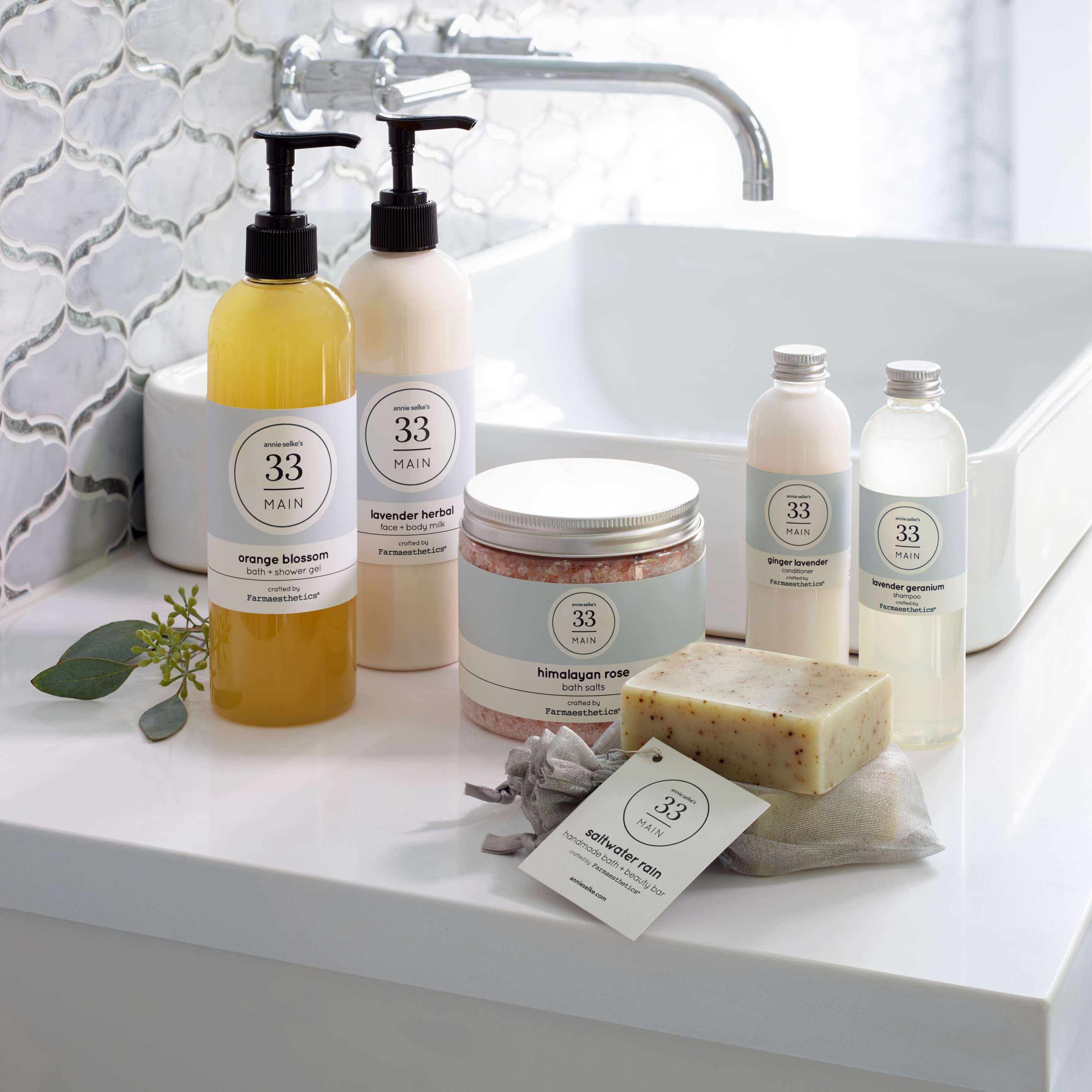 Create a spa experience for someone special on your list with a gift of the custom Farmaesthetics products that Annie stocks in the baths of 33 Main, her luxury lodging destination in Lenox, MA.
A suite of these organic, all-natural, herbal-based products will transport your loved one to a fragrant spring garden suffused with lavender, ginger and orange blossoms.
A Sumptuously Soft Robe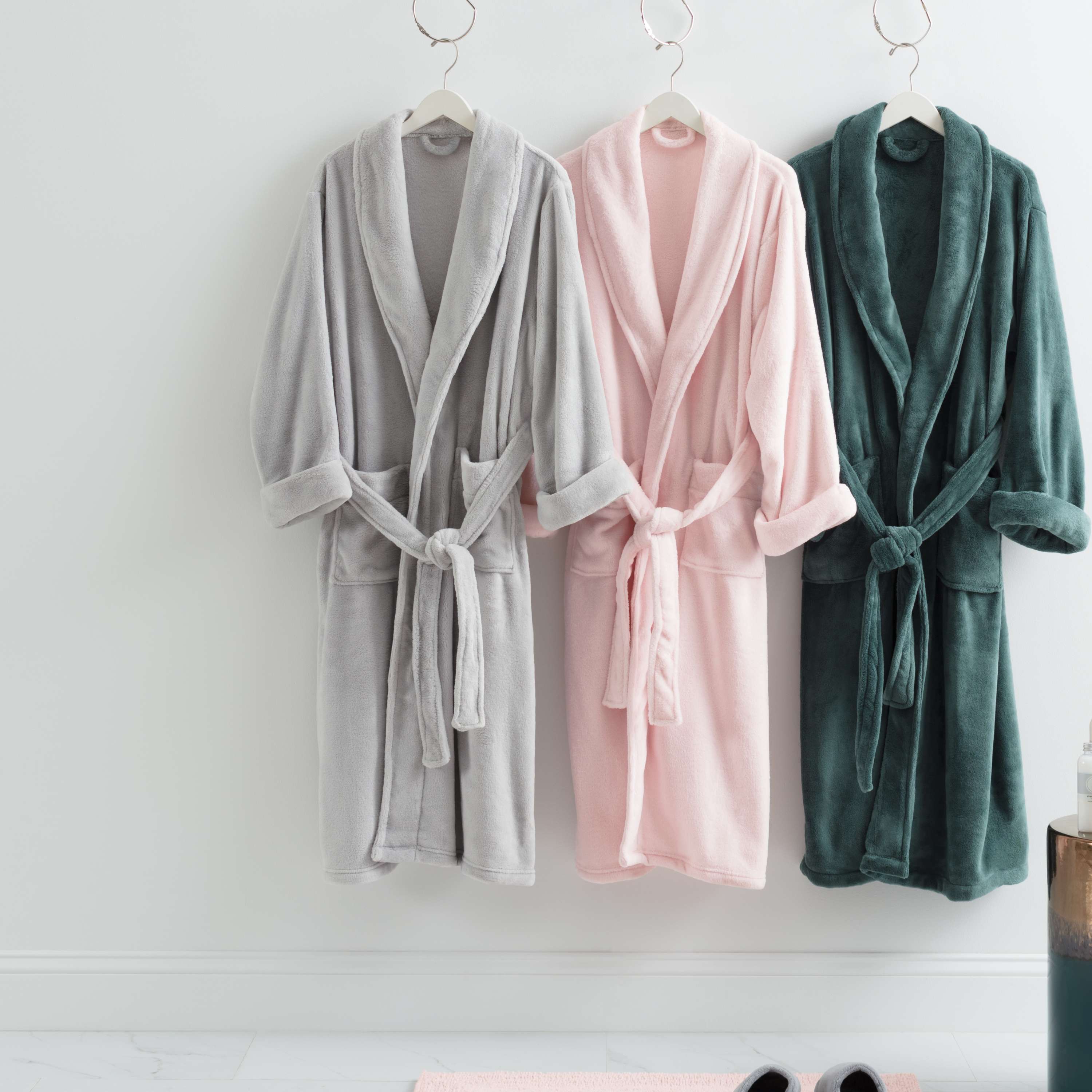 We call it our Sheepy Fleece Robe. Your gift recipients will call it cozy, cuddly, and warm, from its sheltering mid-calf length to the plush shawl collar. With so many color choices, it's easy to find that favorite hue for that favorite someone.
Was this article helpful?