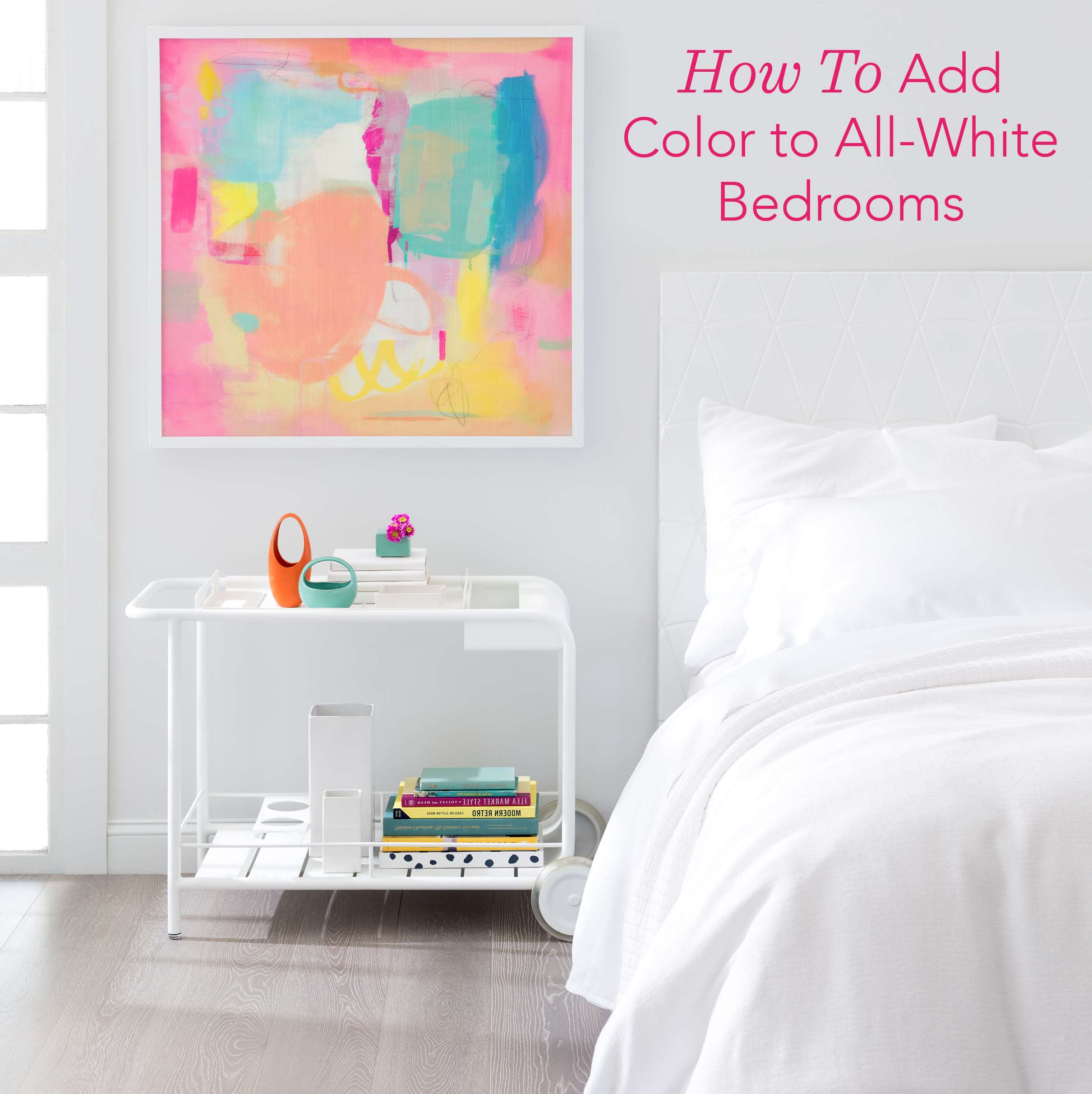 Even if you're a self-proclaimed, "white decor only" kind of gal (or guy), there's always an opportunity to add in a bit of visual interest with pops of bright color. Read on to gain a little bit of hue-happy inspiration for your own space!
1. Start with a basic (but not boring!) crisp white bed. Take a peek at some of our classic and timeless white bedding here.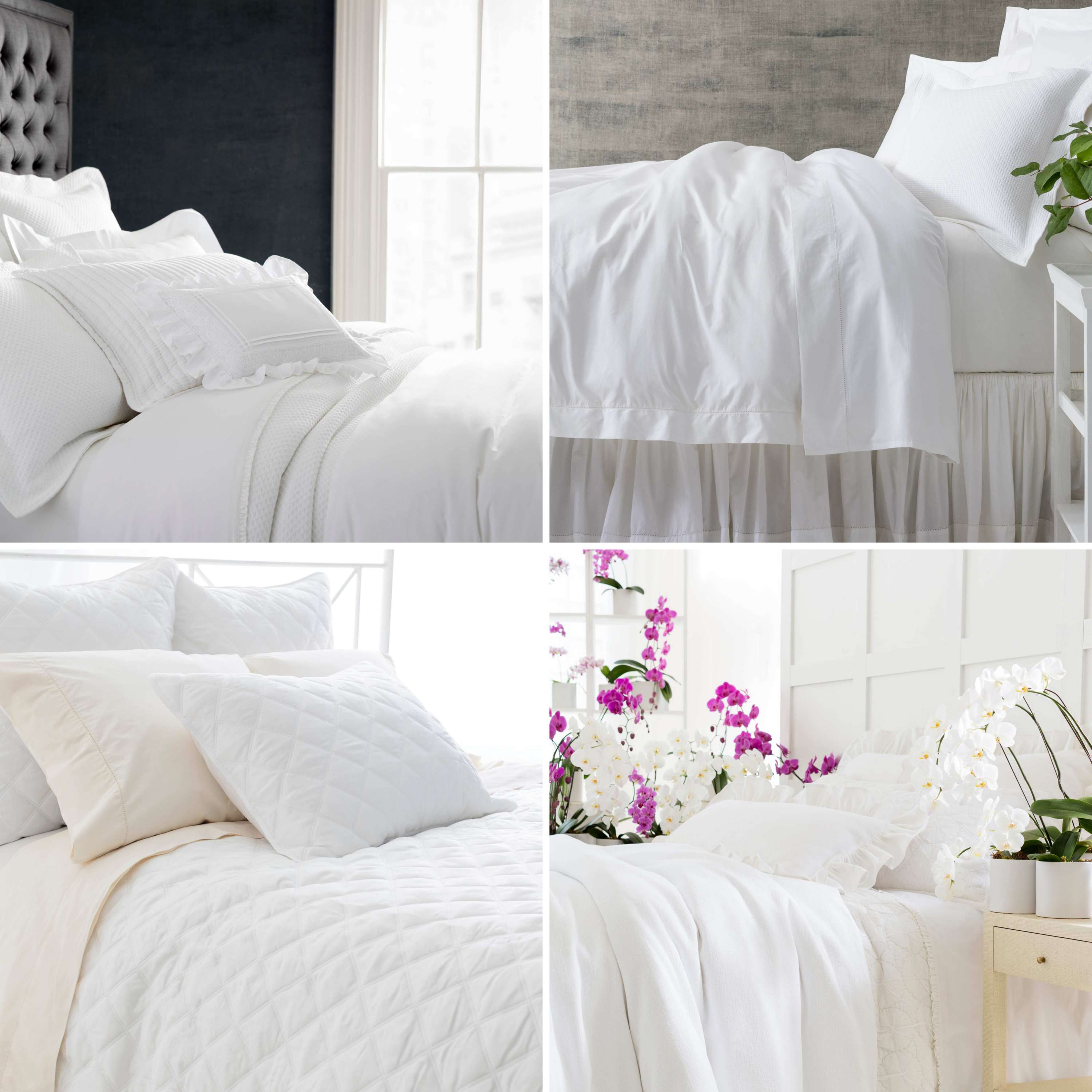 (Top left and Right: Classic Hemstitch Sheeting, Bottom Left: Quilted Silken Solid White Coverlet and Shams, Bottom right: Classic Ruffle Sheeting)
2. For clean, minimalist space, opt for just a hint of color.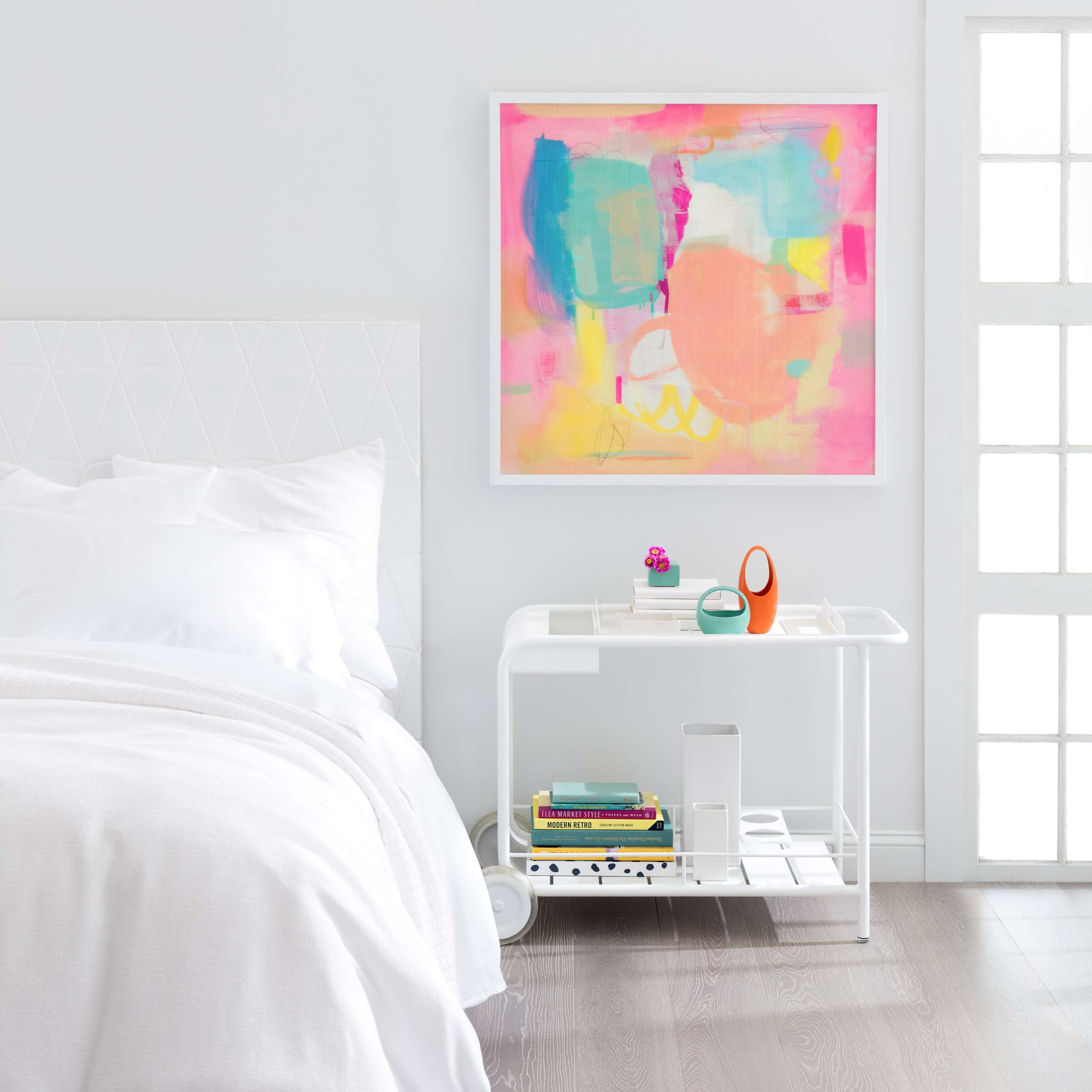 To achieve this look, add in a large white nightstand to hold a few colorful accents, like books and a few pottery pieces. For a bold pop of color, incorporate a single piece of bright and happy artwork into the space (shown here is our Charismatique Art).
3. Play with adding a bit more color to your space.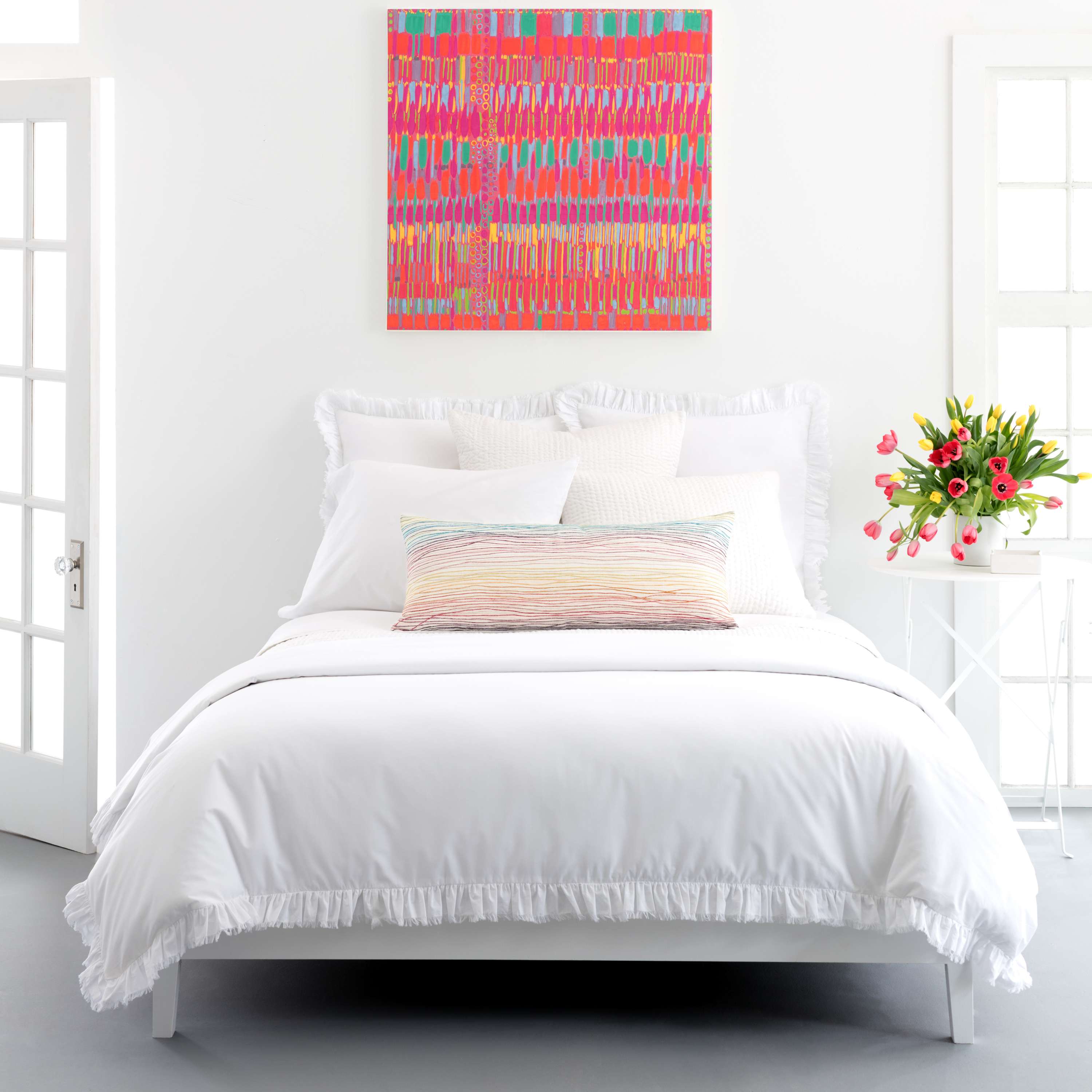 Colorful decorative pillows pop nicely against all-white bedding and are an easy addition to your top-of-bed "wardrobe." This delicate embroidered pillow adds texture and warmth!  This space is relaxed and warm with the addition of a coordinating piece of art freshly-cut flowers in a vase on your nightstand. Shown here is our Bright Brushstrokes Art.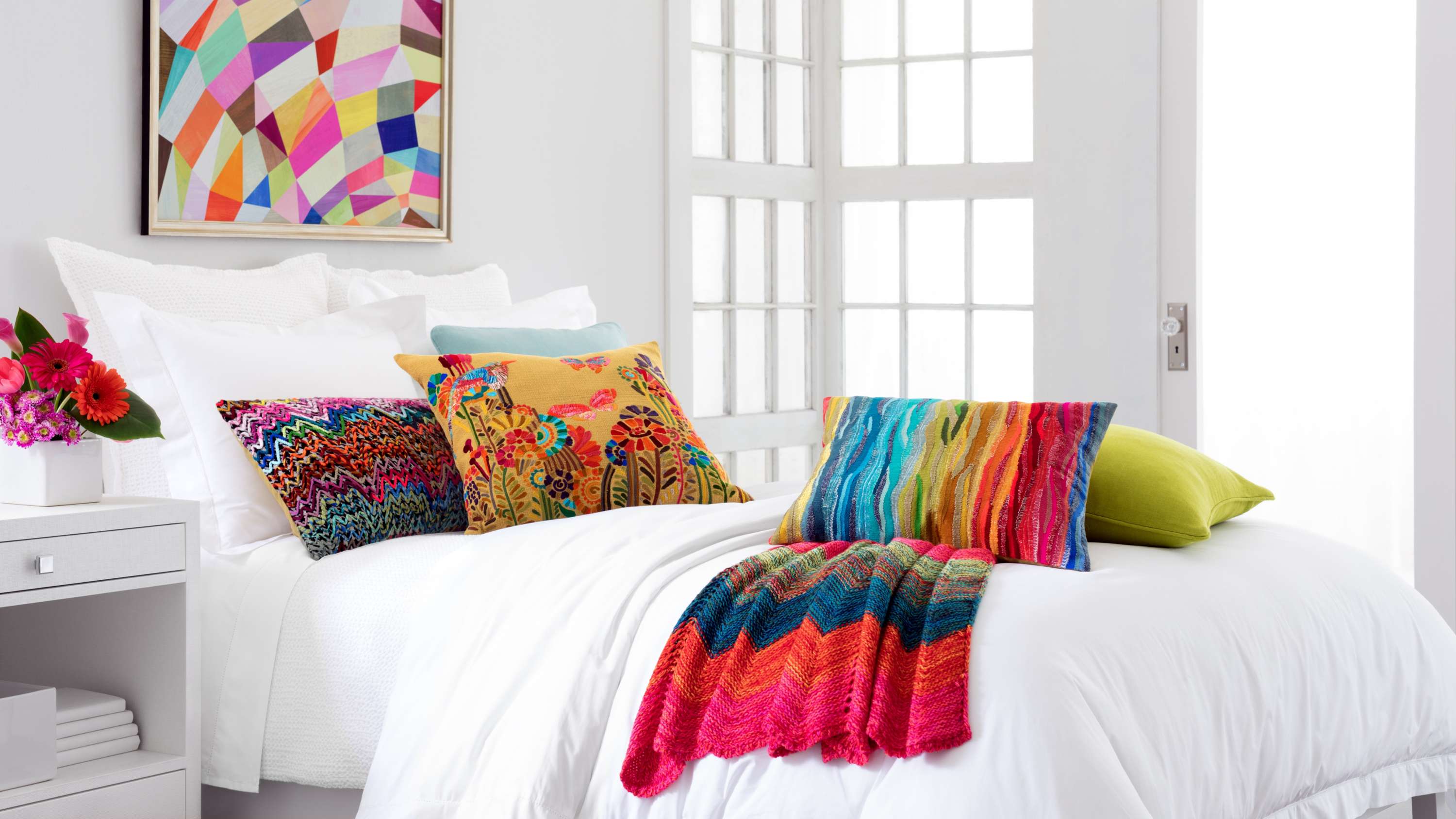 For a bolder look, pile on decorative pillows in vibrant solids and festive embroideries and add a bright throw blanket to liven up your bed. The finishing touch? A cement cube filled with pink and orange florals and our Kaleidoscope Art featuring a parade of happy colors. (Psst! Love this look? Shop it here!)
4. Go full-on color-happy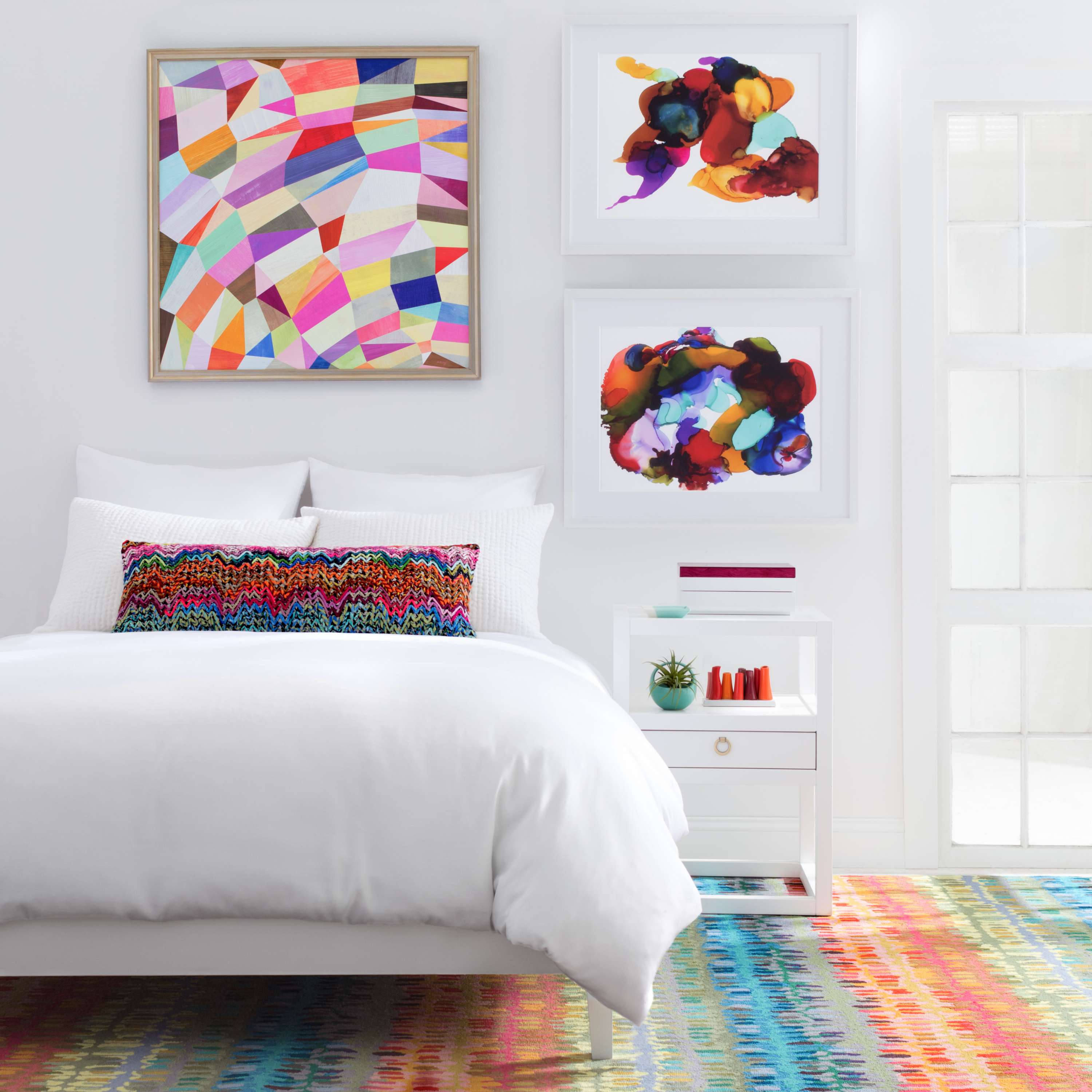 Play up bold color in your space by grounding the room with a bright, cheerful rug. Add in colorful accents atop a white nightstand, place a retro-inspired embroidered pillow on your bed and hang coordinating artwork on your walls. Shown here is our Kaleidoscope Art and our Color Study Art. Voila–A white room gone bold and ready for its Instagram close-up!
What are your favorite ways to add color into your home? Share your ideas below!
Was this article helpful?