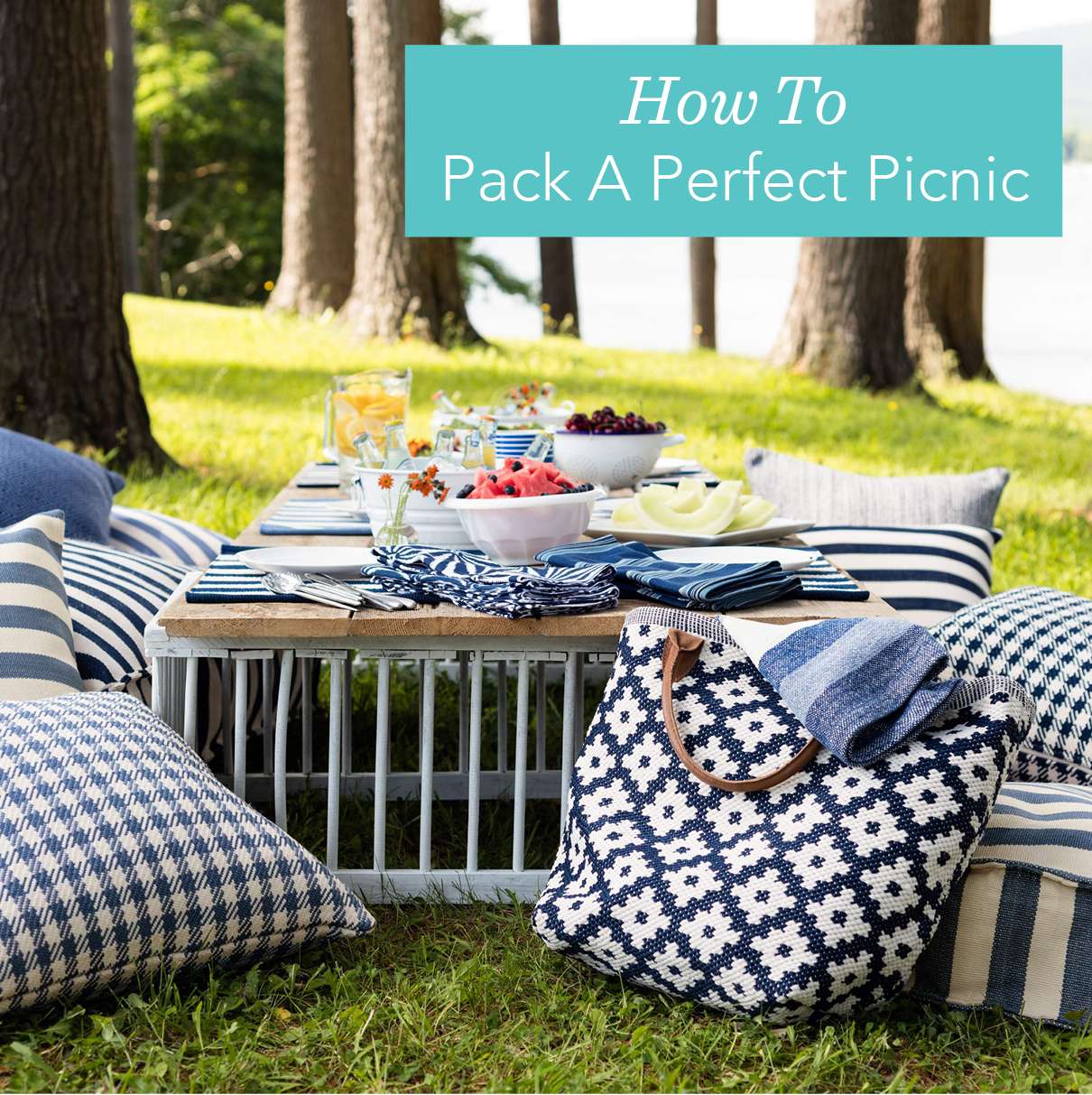 Summer has officially arrived, and with it, the quintessential warm-weather activity: Enjoying picnics with family and friends! In preparation for your summer al fresco feasts, we've compiled a few tips on planning the perfect picnic for you and your loved ones this weekend and all summer long! First up, a little picnic inspiration…
1. Pick up a Copy of The Tanglewood Picnic
Author Gina Hyams has put together this gem of a book which features 150 archival and contemporary photos of one of our all-time favorite picnic venues: Tanglewood, home of concerts and culture in the Berkshires since 1940.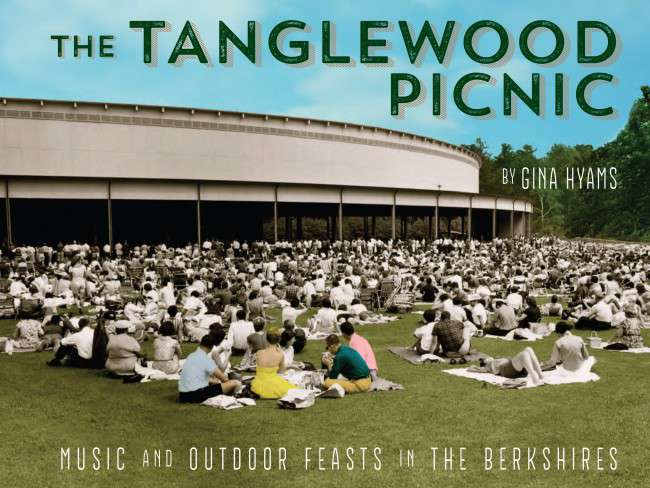 Gina's book also includes menu inspiration and original recipes, plus a handy checklist for picnic supplies. The recipes and tips are applicable to picnics just about anywhere, so keep a copy in your favorite picnic tote or basket all season long.
2. Swap Out Your Picnic Blanket for a Rug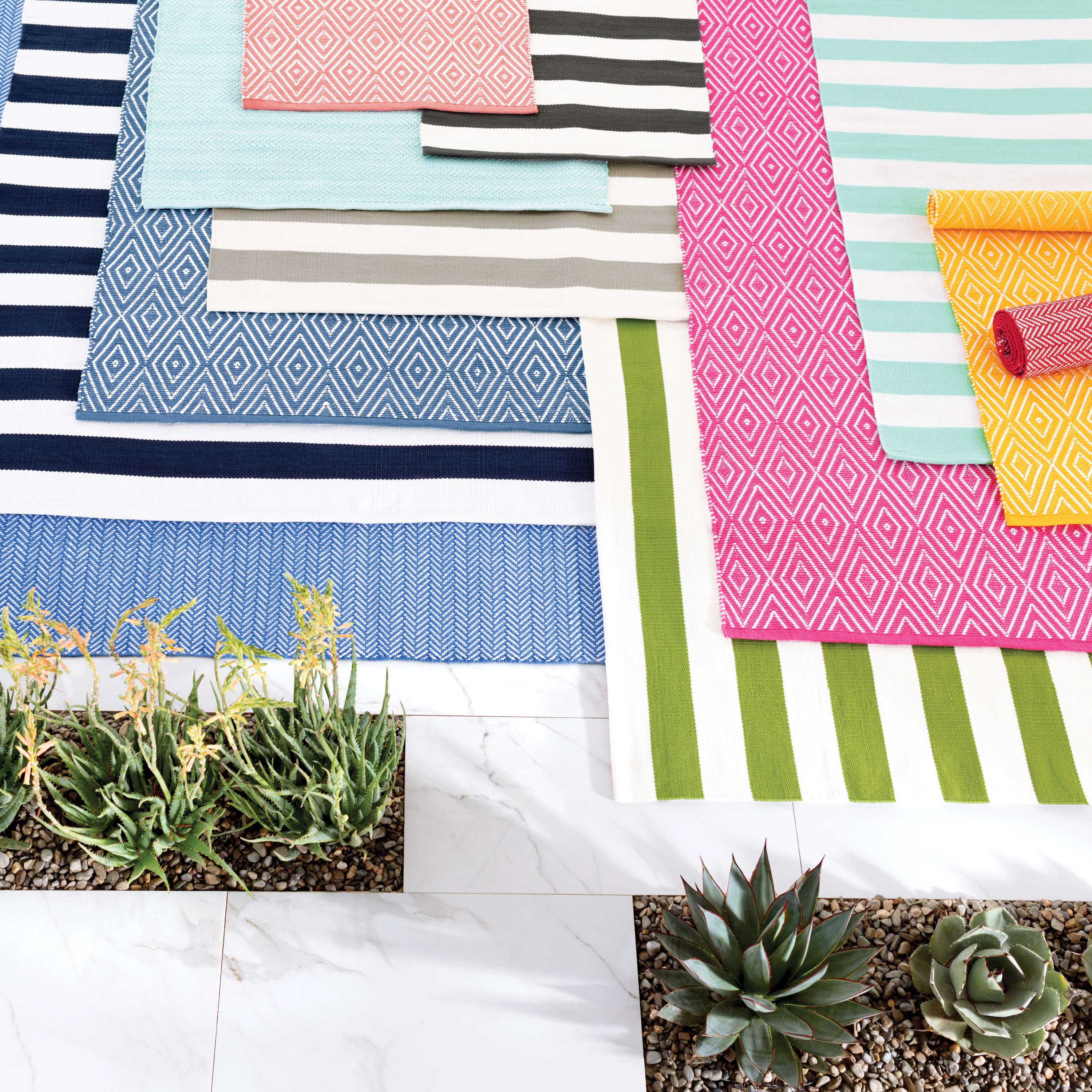 Indoor/outdoor rugs are so much sturdier than picnic blankets and much easier to clean, should (inevitable) spills occur. Plus, they're just plain pretty to look at! Set the perfect scene with patterned PET and woven polypropylene styles in a myriad of sizes to fit your whole crew.
3. Plan a Simple, Delicious Menu
Prepare an array of simple, delicious and stay-cool noshing options. Two of Annie's favorites include this crowd-pleasing Curried Chicken Salad, perfect inside a wrap or on top of fresh greens, and this Spicy Caprese Pasta Salad.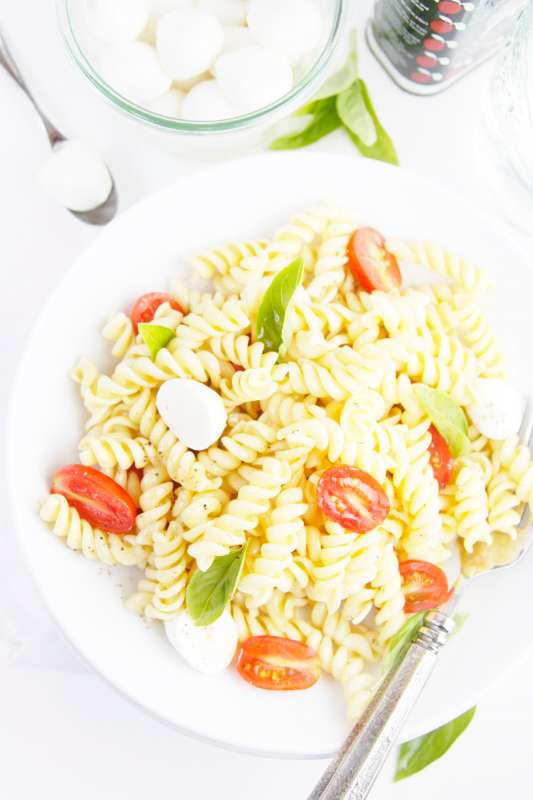 Photo via Bellalimento
4. Serve in Style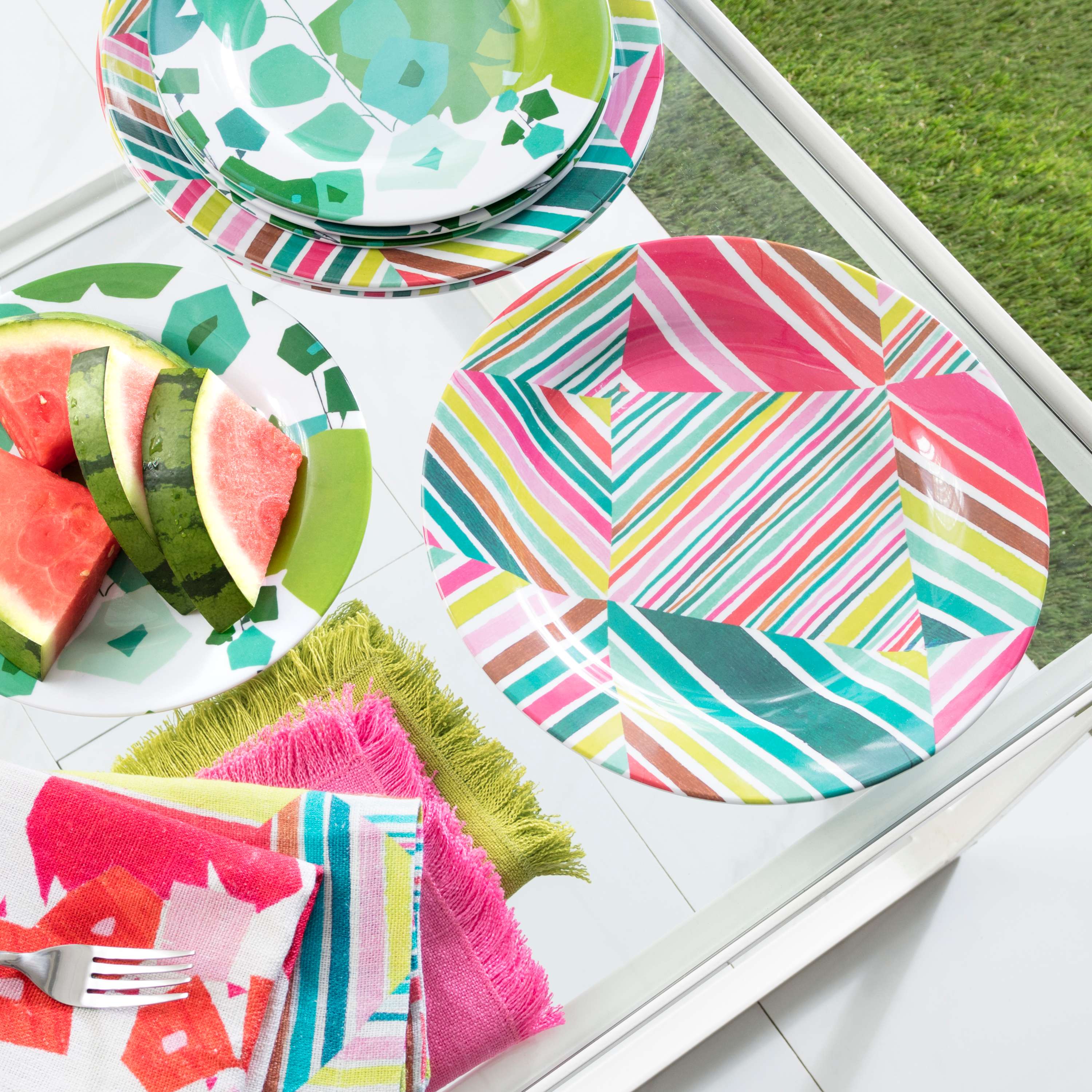 Paper plates are wasteful and, let's face it, boring. Spice up your picnic presentation with colorfully-patterned and super-durable melamine plates and don't forget the linen napkins to match!
5. Get Creative with Beverages
Don't get us wrong: a bottle of wine makes every picnic (especially one with lots of kids) just a little more relaxing. But this summer we're mixing it up and indulging in these delicious fruity cocktails and mocktails: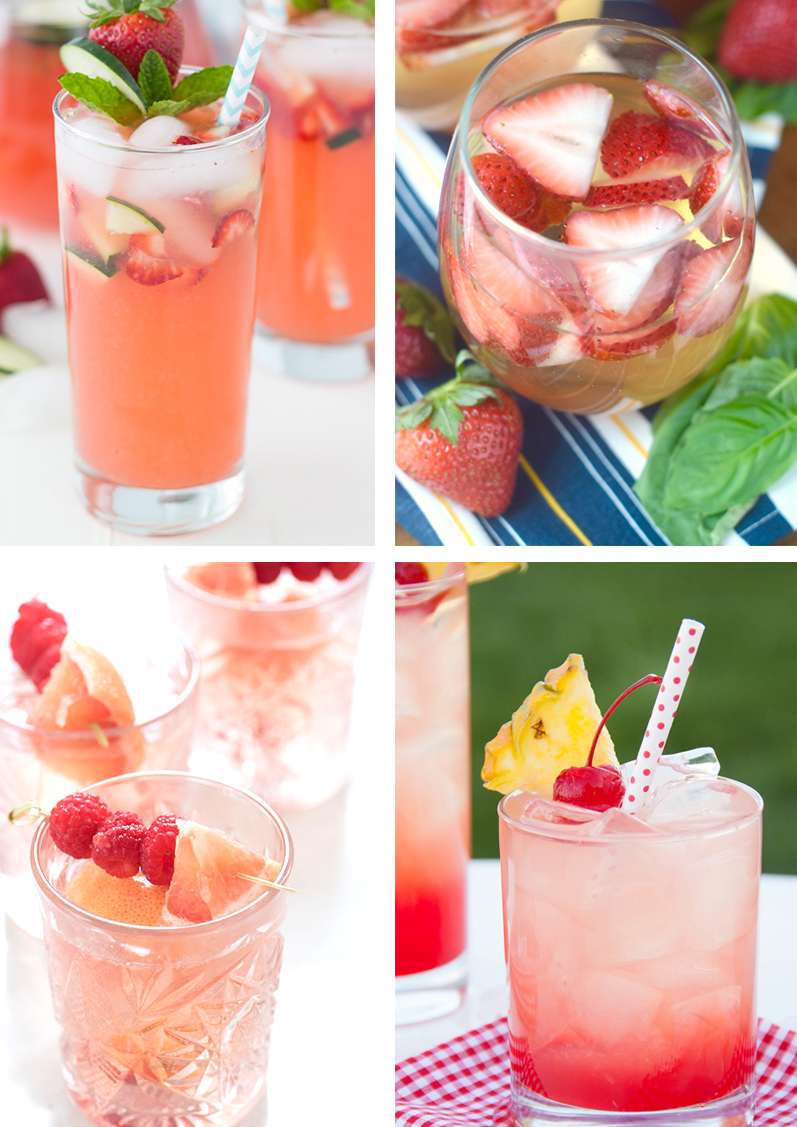 Strawberry Cucumber Limeade via Blahnik Baker
Strawberry Basil Sangria via Wine & Glue
Rosé Spritzer via Design Love Fest
Cherry Pineapple Lemonade via The Kitchen McCabe
6. No glass, No Smash!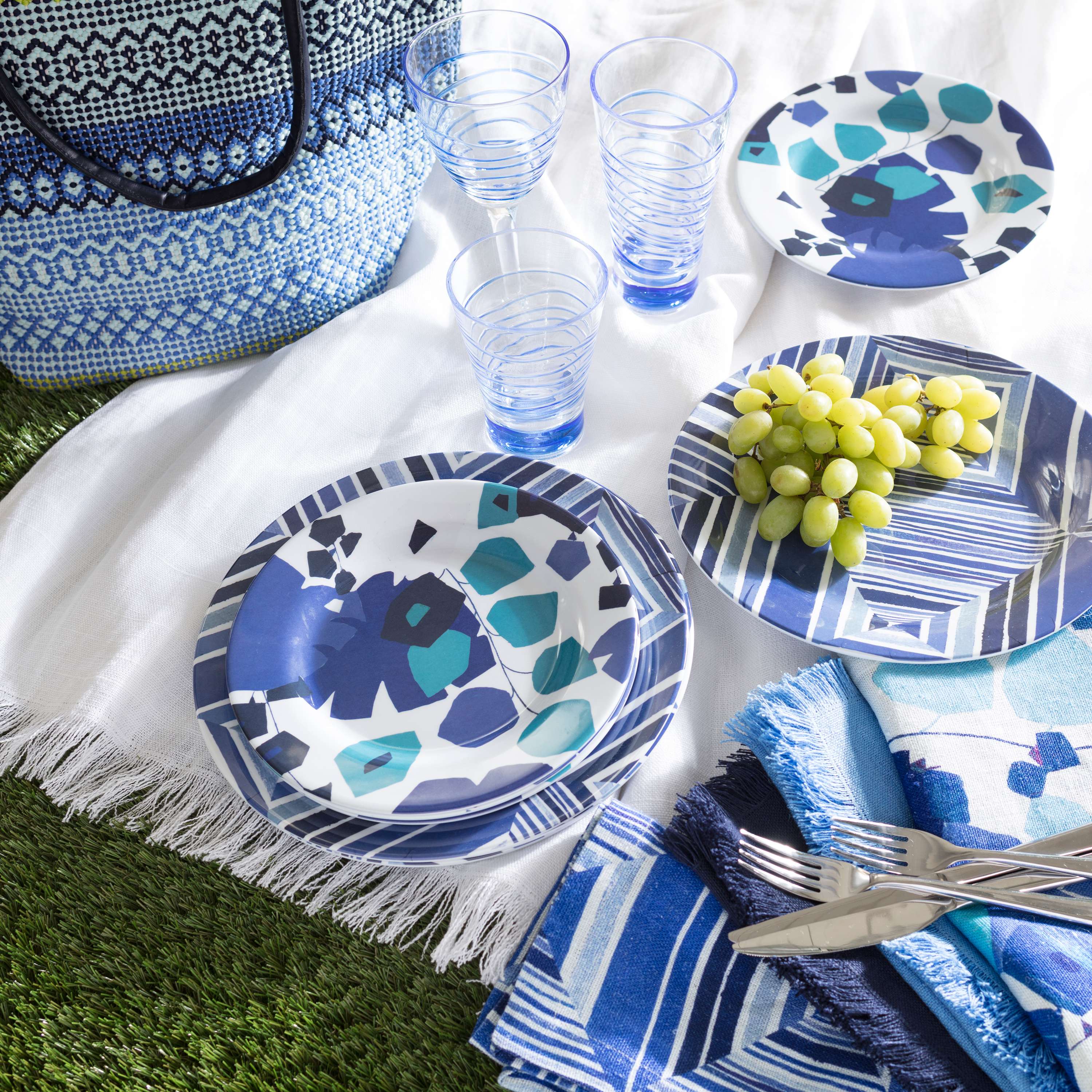 While we're on the topic of those yummy beverages, be sure to pack non-breakable vessels to sip from! No one needs to worry about breakable glassware (especially if kids are involved), so opt for durable acrylic tumblers and wine glasses.
7. Treat Yourself to Picnic Comfort
If sitting on the ground isn't your cup of tea, bring along a few indoor/outdoor poufs or woufs to create comfy and stylish seating. For added comfort, why not pack a few pillows and a throw or two? Before you know it, you'll be the envy of your picnic-ing peers!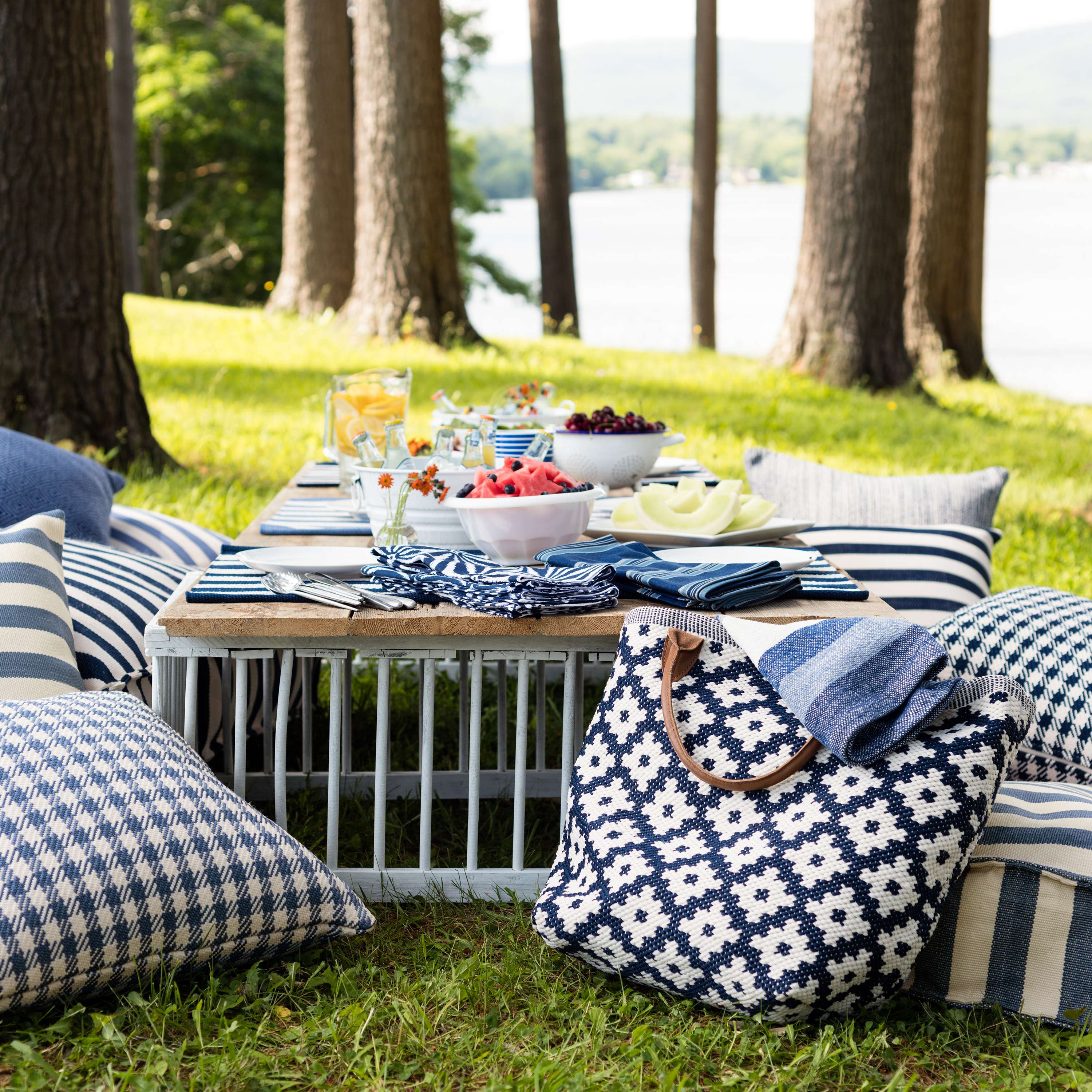 Where are your favorite spots to set up a summer picnic? Any favorite summer recipes to share? Post your ideas in the comments below!
Was this article helpful?