The biggest party weekend of the season is right around the corner. If you've got a few dozen friends and family members on the way but you're not quite finished putting together the menu or décor, we've got some outdoor party ideas and tips straight from Annie that will help make your planning—and party day—go a whole lot smoother.
Create an easy two- or three-color palette. Sticking to just a few colors makes it easy to coordinate your table linens and décor, and will give your outdoor party major visual pop. Go high-contrast with one dark and one light hue, or try mixing a few summery colors of the same intensity, like tangerine, lemon, and fuchsia.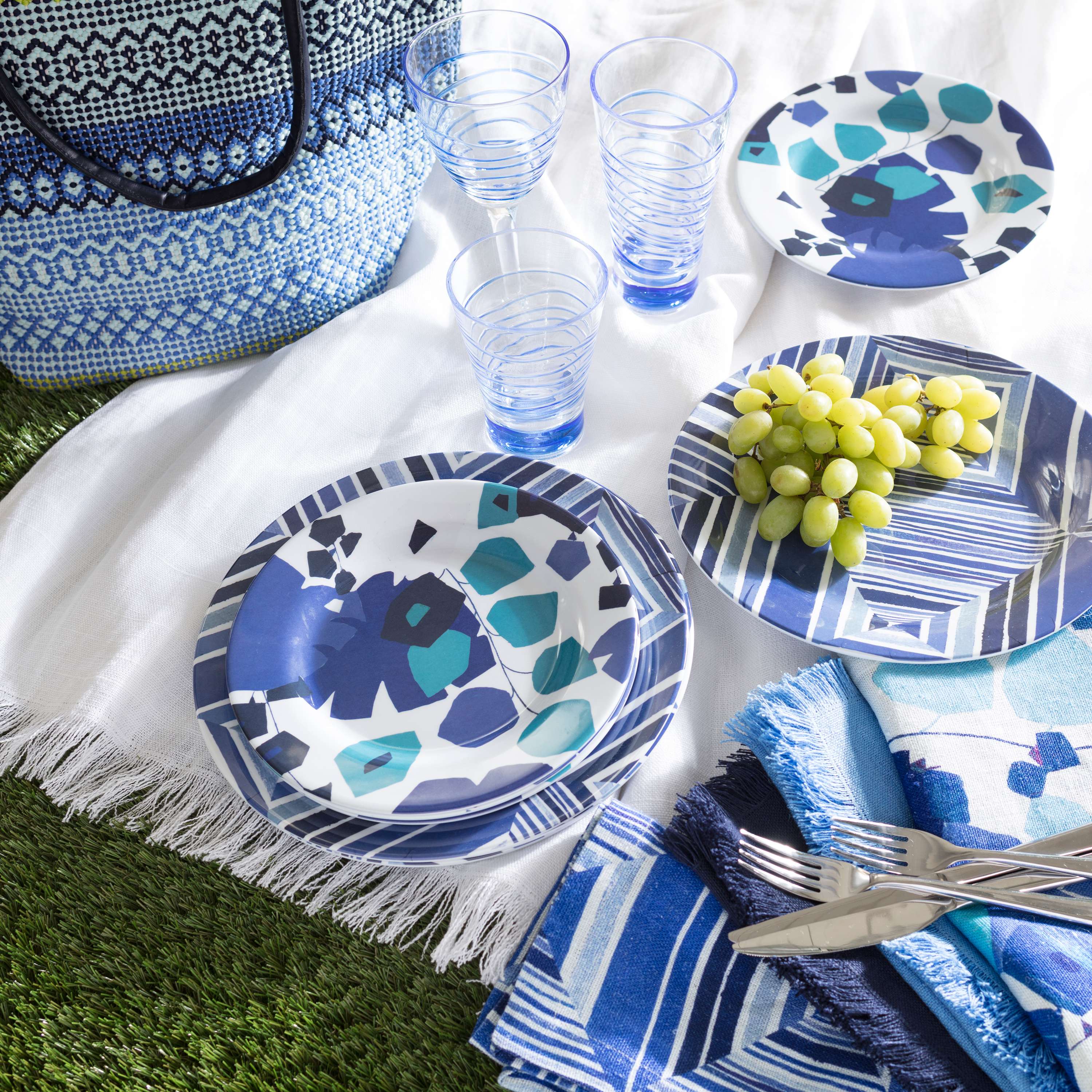 Sit pretty. We love a picnic or yard spread, but sitting directly on the ground, even on a blanket or rug, for hours can encourage backaches and stiff joints.
Mix up your seating options with indoor/outdoor pillows, poufs, WOUFs, with fabric (never hard plastic!) seats for the ultimate in cookout comfort.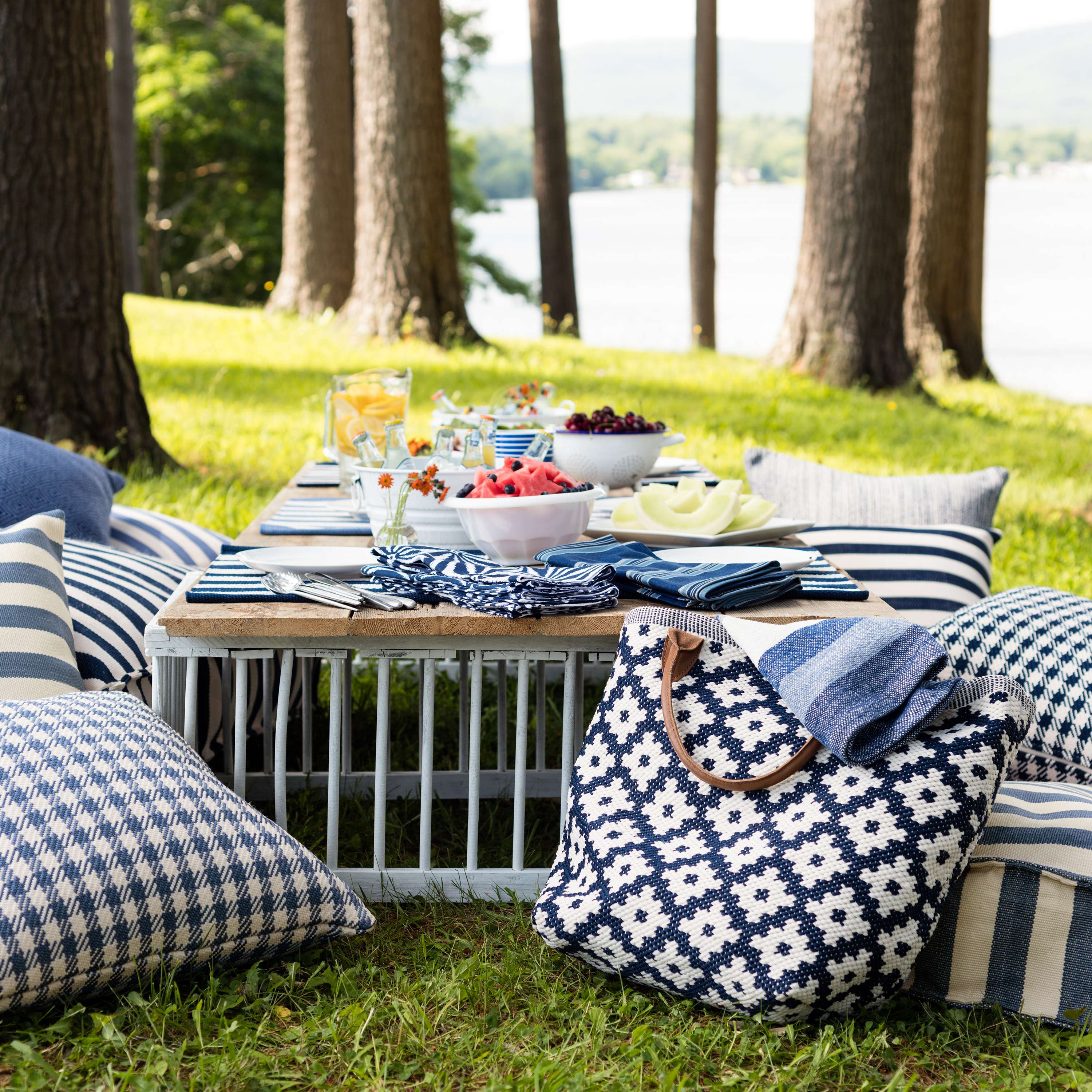 Light it up. If your party runs through twilight and beyond, forget the floodlights and driveway lights, and add lighting that creates a warm, ambience-enhancing glow. We love strings of retro globe lights and colorful paper lanterns.
Think warm thoughts. Keep washable cotton throws on hand for when the sun goes down—perfect for tossing around the shoulders or over the legs, or sharing with a sweetie.
Flower centerpieces make a big impression for little cost. For a barbecue, make a single, larger centerpiece on your buffet table. For a sit-down outdoor dinner party, plan for one DIY centerpiece placed between every four guests. We like to use interesting vases or vessels, and pack them tightly with larger, showier blooms like hydrangeas, dahlias, and lilies, plus a bit of greenery. The best part? The flowers come from our backyards, so we don't have to spend a dime on them.
Always use real table linens. Disposable napkins, placemats, and tablecloths, don't actually save money; when you add up the cost of purchasing in large quantities over the years, you'll see that it's actually more economical to buy good-quality, reusable table linens. We love washable indoor/outdoor placemats and cotton and linen napkins, which stand up well to repeat trips through the laundry and look a whole lot more polished than any paper napkin ever could. They're also a no-guilt way to reduce party waste.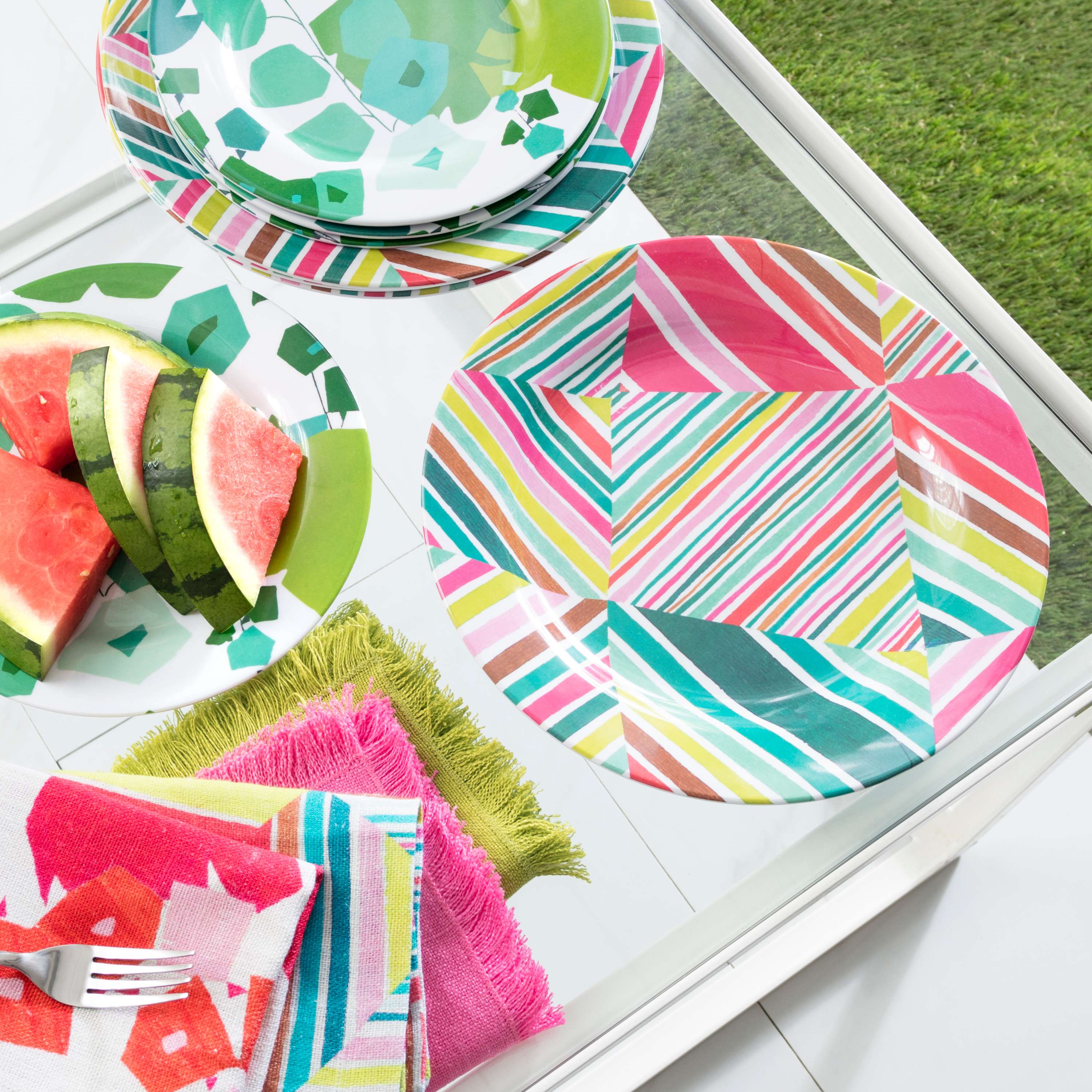 Use galvanized steel buckets or tubs for beverages. Sure, you can toss your drinks in a blocky old cooler. But why bother, when galvanized tubs and buckets are so inexpensive, easy to find in stores, and millions of times cuter? Keep your ice in the cooler instead, and replenish the galvanized buckets as the ice melts.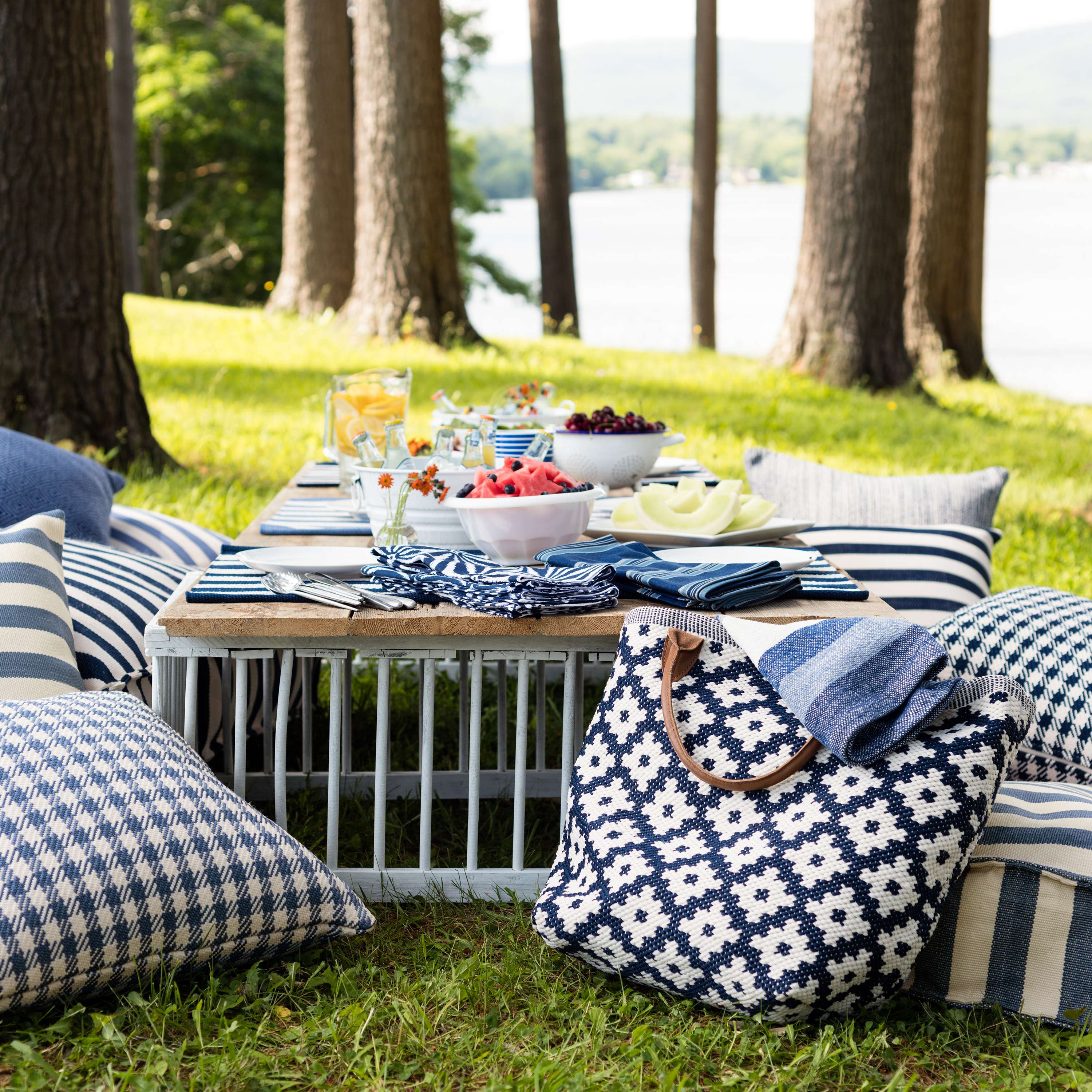 Provide a variety of finger foods, heartier entrees, and desserts. If you're a meat eater, be sure to offer not just your best chicken or beef recipes, but at least a few vegetarian or vegan selections for guests who have dietary restrictions. For desserts, stick to cakes, pies, and cookies—they're crowd-pleasing classics, but you can get creative with the flavors—which stand up better to temperature fluctuations. Label each dish so that guests don't have to keep tracking you down for information; include a note for any that are dairy- or gluten-free.
If you're serving foods that spoil quickly, like fish and sushi, keep them chilled until just before serving. Grilled fish can be cooked in advance and arranged on a platter, but we recommend limiting off-the-grill time to no more than 30 minutes before serving. Remember to keep fish and meats out of direct sunlight.
Say adios to pests. Keep two covered trash cans on hand—one for garbage and one for recyclables, labeled for easy reference—to discourage pets or rodents from digging for goodies, and station them at least 15 feet away from your main party area. And because nobody likes to be eaten alive by mosquitos and flies, yet few remember to bring repellent to a backyard party, do your friends a solid and have plenty of bug spray on hand. We also like to arrange citronella candles in colorful glass votive holders along porch railings, or in mini lanterns hung from steel shepherd's hooks around the party. Don't have enough votive holders? Place citronella tealights on glass plates, and place one on each table; flip over a bucket to create a candleholder "table" between seating groups on the lawn.
Was this article helpful?