We're delighted to finally present our newest collection for fall! If you're a fan of beautiful printed linen, you're in for a treat. Our Mood Indigo and Charlotte collections are chock full of gorgeous, texture-rich printed linen pieces you're sure to fall instantly in love with.  Let's take a look:
Mood Indigo
Wonderfully textured with patterns that are exquisitely detailed, our new Mood Indigo collection is refined rustic defined. In this collection, we created products based on the elements of glass, stone, and wood to showcase the beautiful aspects of nature as part of your space. Meet the new additions: Marianna, Aylin and Eren:
Marianna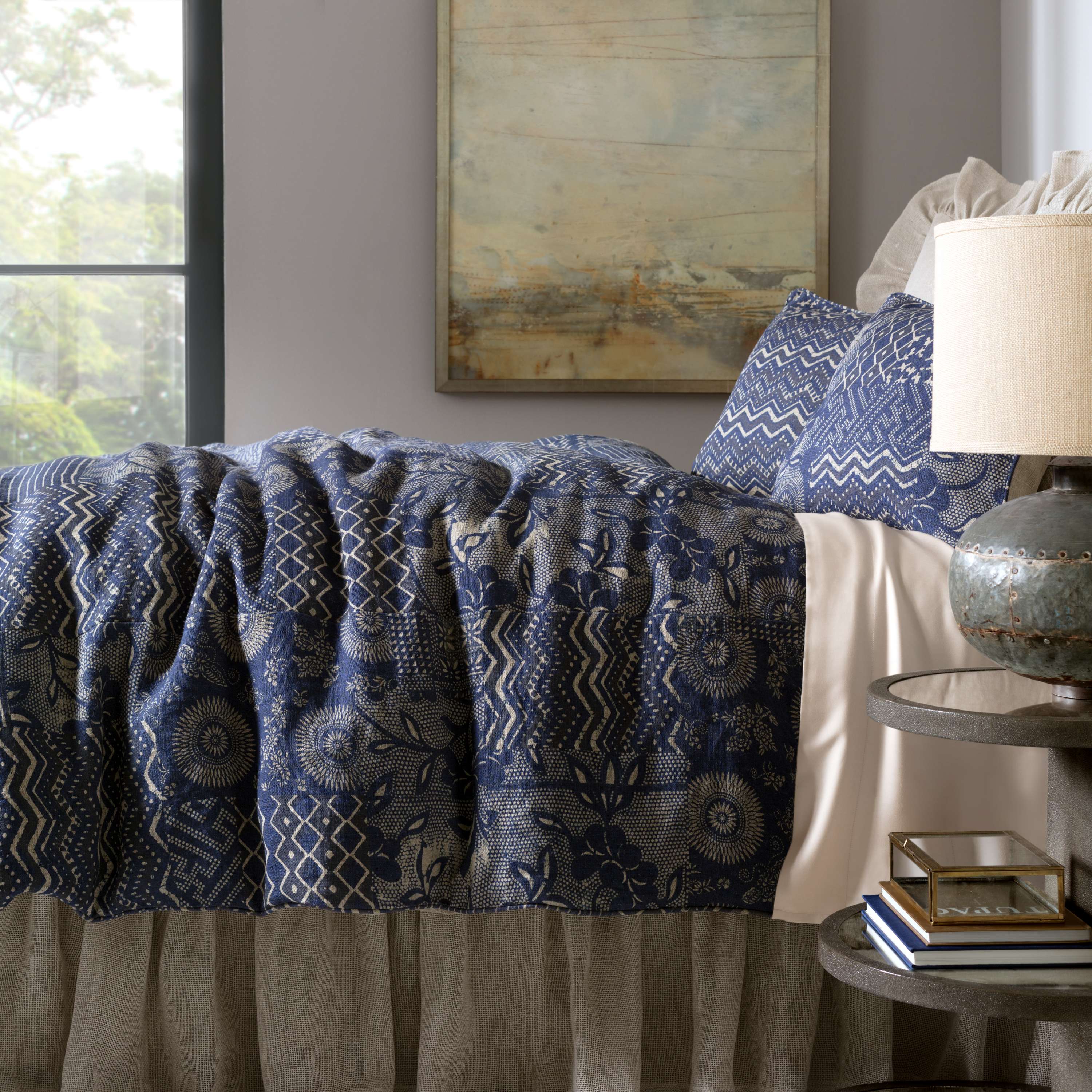 For decades Annie has been avidly seeking "Bleu-Anglais" blueprints from flea markets all over the globe. This fabulous patchwork bedding represents a selection of her personal favorite vintage paste-resist indigo fabrics from South East Asia.
Aylin
Aylin features inky indigo medallions, inspired by vintage block prints. This gorgeous pattern is available in rustic, handspun linen shams and a breezy duvet.
Eren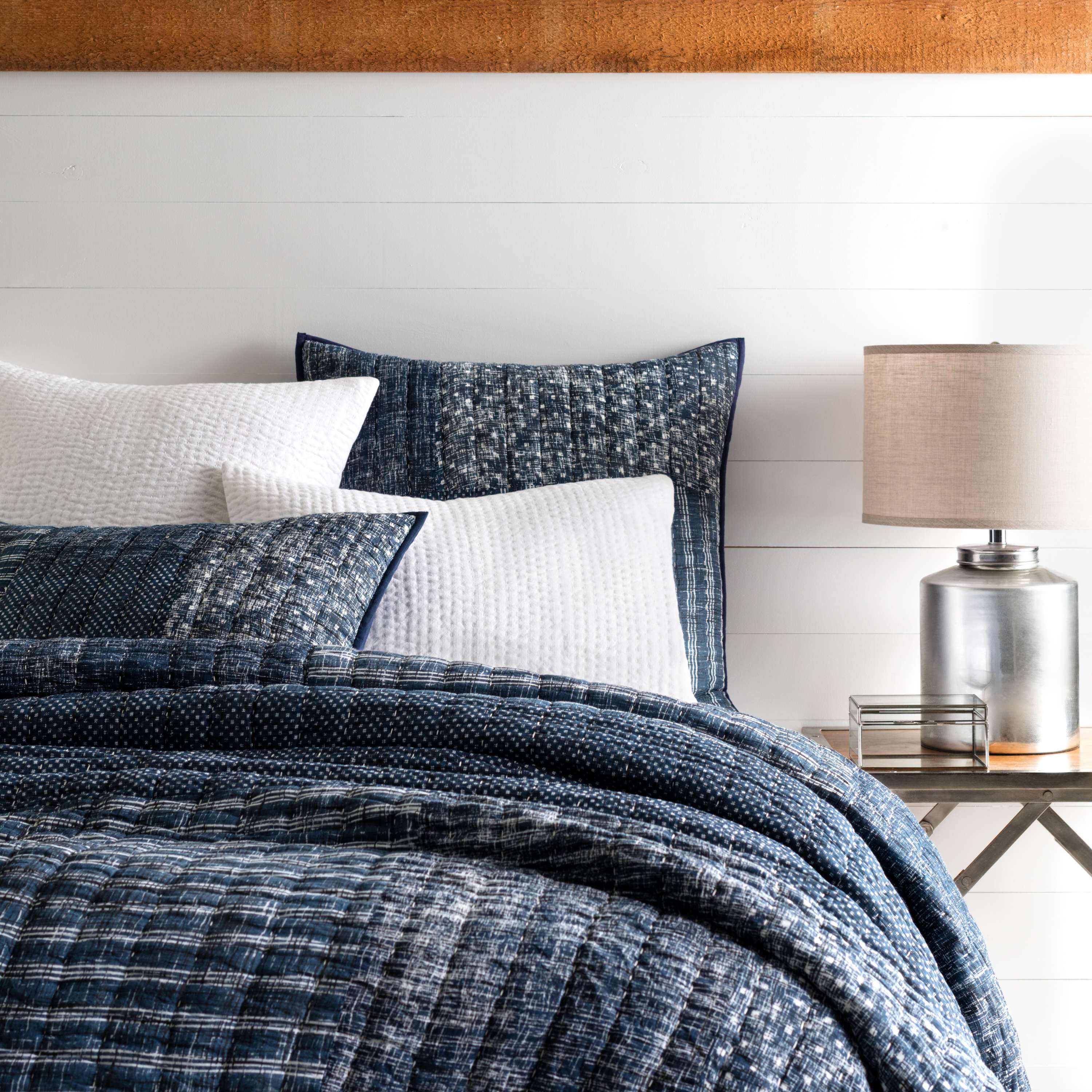 Eren features Kasuri-inspired designs digitally printed in shades of indigo and white. This artful pattern captures all the nuance of vintage indigo resist dyed workers' cottons.
Mood Indigo Friends
Here are just a handful of the beautiful coordinating products in Mood Indigo:
Pillows
From top left: Indigrid Embroidered Decorative Pillow, Manisa Linen Decorative Pillow, Blip Resist Decorative Pillow, Marianna Linen Resist/Stripe Decorative Pillow, Makrana Natural Decorative Pillow, Goa Natural Decorative Pillow
Rugs
From top left: Teca Indigo Woven Wool Rug, Casablanca Indigo Hand Knotted Jute Rug, Kenitra Indigo Hand Knotted Wool Rug, Kota Indigo Woven Wool Rug
Throws
Herringbone Grey Throw, Marianna Linen Throw, Bridgehampton Throw
You can view the entire Mood Indigo collection here.
Charlotte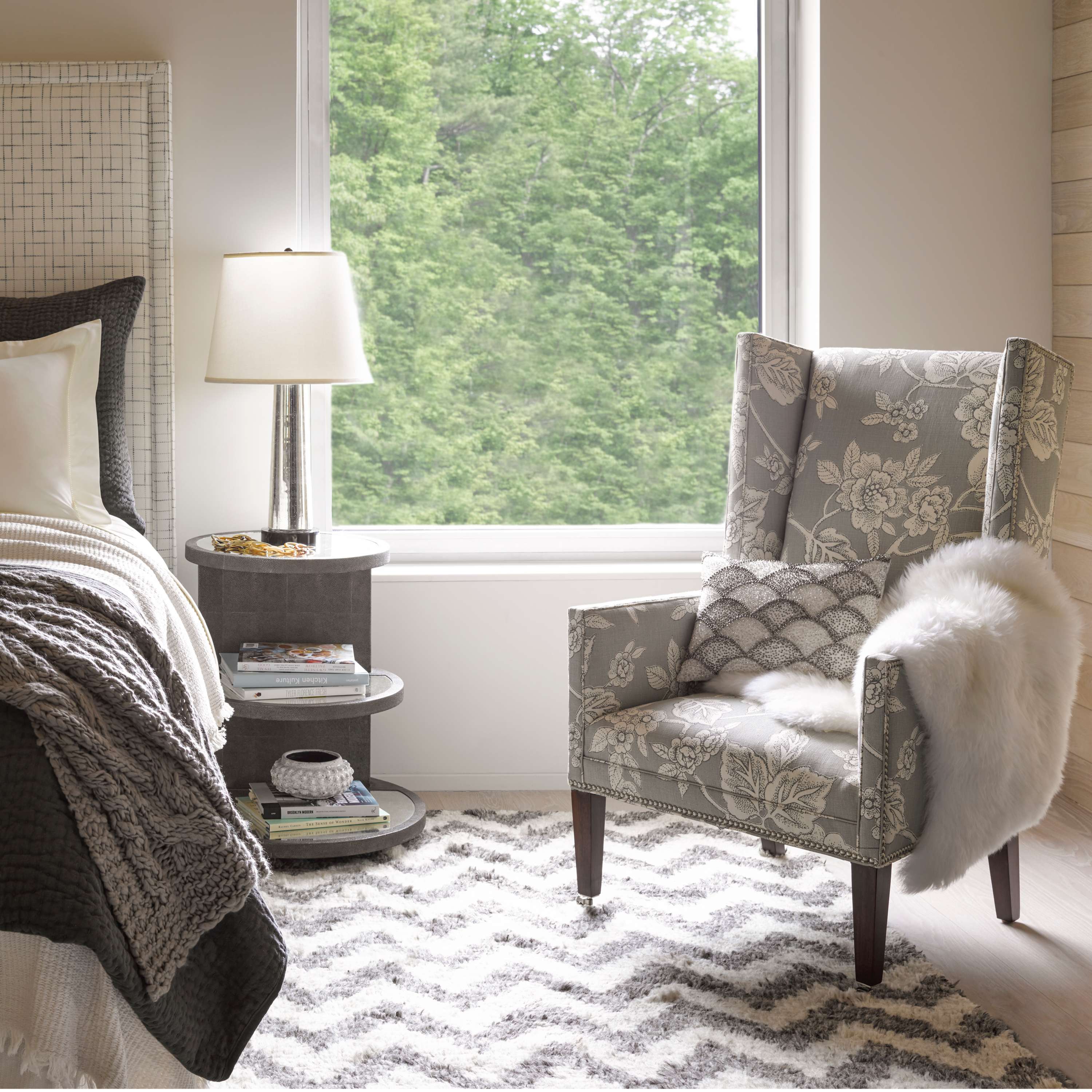 Our gorgeous Charlotte bedding (aptly named after Annie's daughter), features a greyscale print based on an antique floral calico crewel work embroidery. Available in a duvet cover and shams, as a micro-hooked wool rug, or as a designer fabric for custom-upholstery, you can use this beautiful linen floral print to go all out or as a small addition for a dose of feminine style. Take a peek: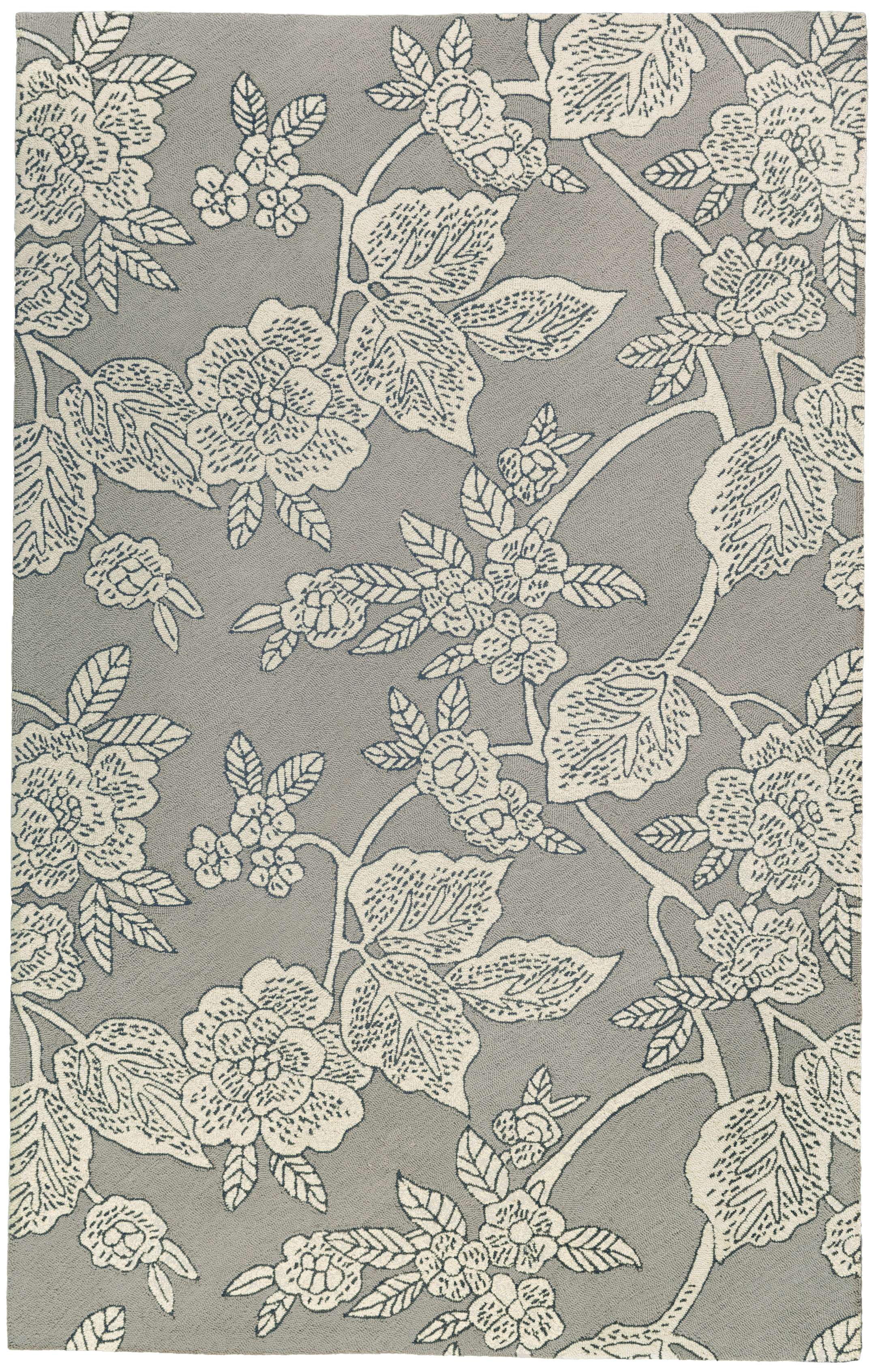 Here are just a few of the coordinating new arrivals: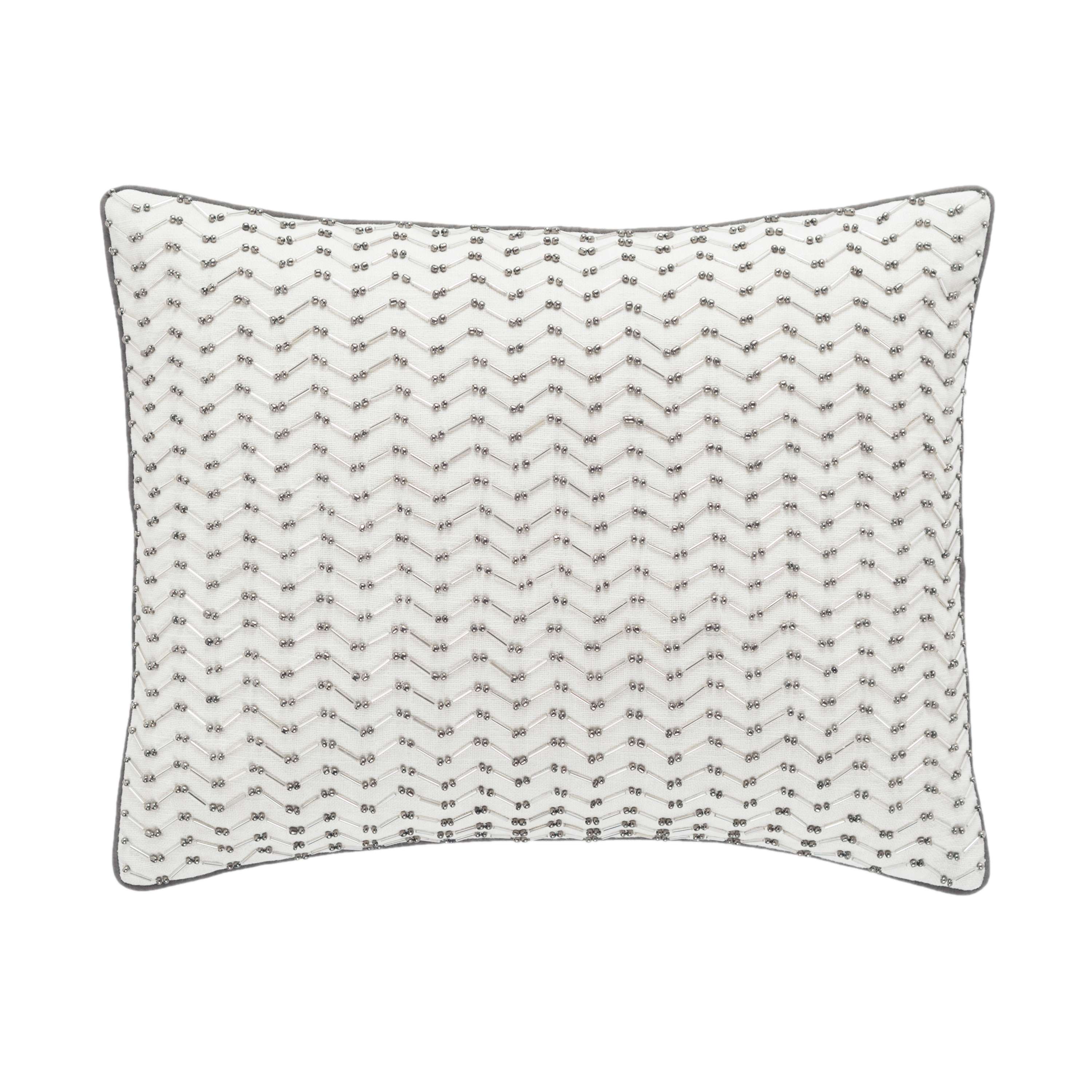 Ritz Embroidered Decorative Pillow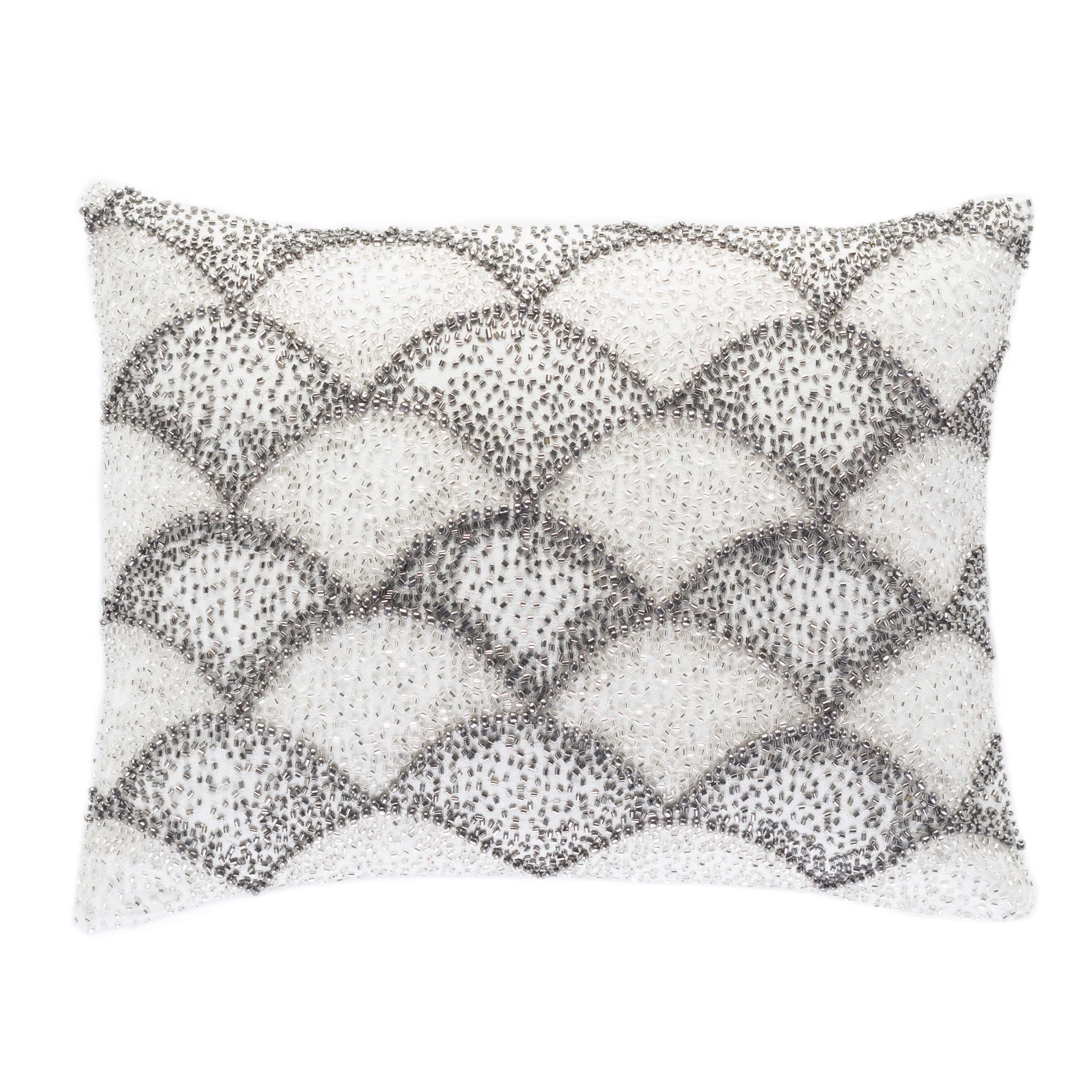 Glitz Embroidered Decorative Pillow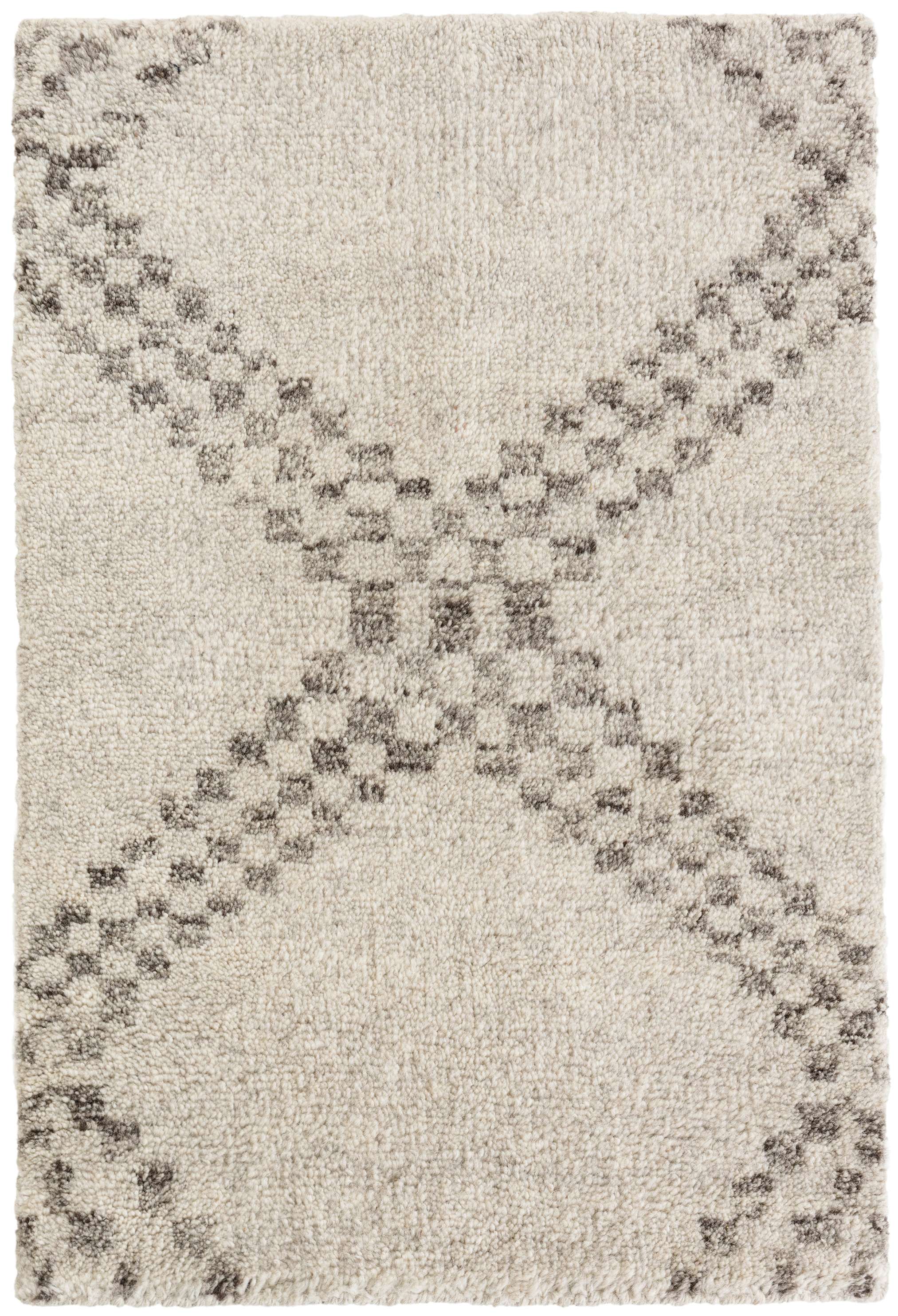 Zillah Grey Hand Knotted Wool Rug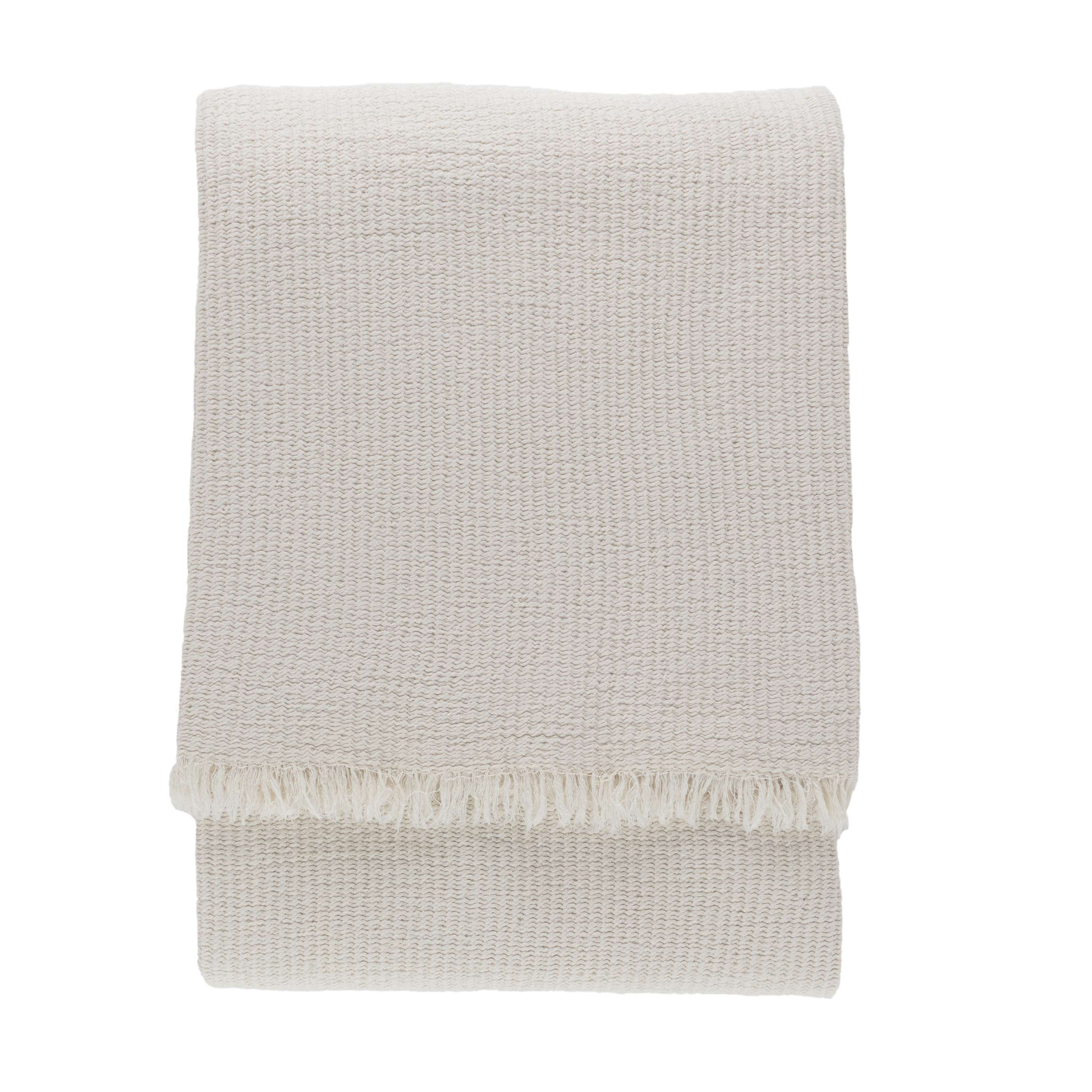 We Want to Hear From You
Which pattern from the new fall collection is your favorite? Share your thoughts in the comments below!
Was this article helpful?